Council Poised to Terminate Lahanas' Contract Tonight; Talifarro Expected to Be Named Interim City Manager
This is a breaking story and may be updated.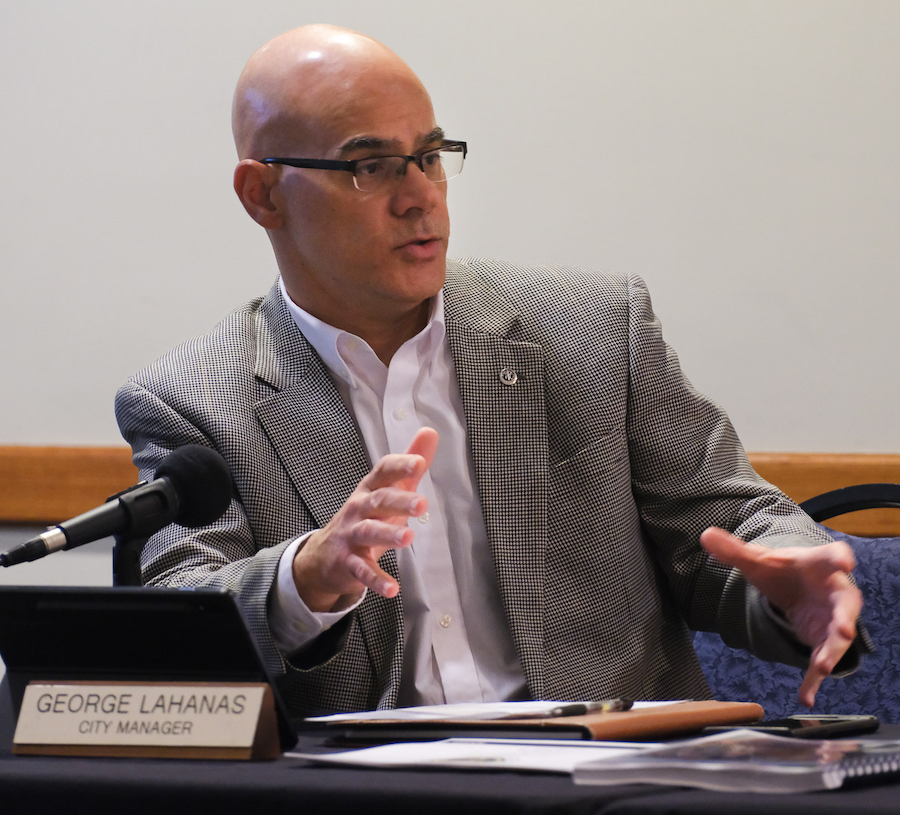 By Lucas Day and Alice Dreger
In a surprise move, East Lansing's City Council will vote tonight on a just-released severance package for City Manager George Lahanas and vote on whether to name retired East Lansing Fire Chief Randy Talifarro the Interim City Manager.
If approved as drafted, Lahanas' severance package will include payment of one-year base salary of $172,896 to be paid in a lump sum by Feb. 28, 2023. Lahanas will also be paid $46,035.80 for unused paid time off if the separation date is Feb. 17 – 30 days from now – as expected.
Additionally, Lahanas and his family will be provided continuation of their dental, health and life insurance through Feb. 29, 2024. The city has also agreed to pay for Lahanas and his family's health insurance between his 60th and 65th birthday, when he becomes eligible for Medicare.
The materials made public do not give a reason for the termination other than that the "City Council has determined that it is in the best interests of the City to separate Lahanas' employment in order to go in a different direction in the management of the City."
As ELi reported, Lahanas was recently given a generally-strong performance review by the City Council. He has been working under a four-year contract voted on by the council in September 2020.
If approved as drafted, Talifarro's contract would run through at least July 31, 2023, and could continue thereafter on a month-to-month basis. The drafted contract includes a base monthly salary of $15,000 (which comes to $180,000 annually), a $3,000 monthly housing stipend and the use of a city vehicle.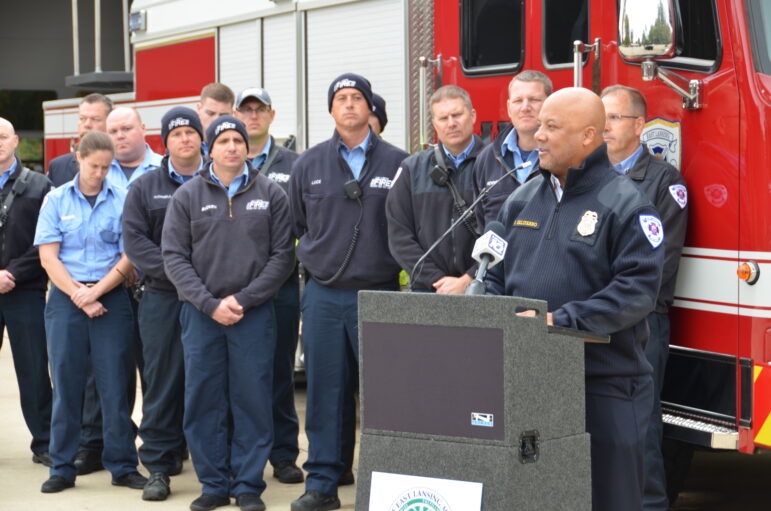 Talifarro served as East Lansing's fire chief until his retirement in June 2021. He served as chief of the Lansing Fire Department simultaneously from 2012 to 2019, leaving Lansing's department because he had grown unhappy with that City's management of diversity and other issues.
This is a breaking story and will be updated.