Did you catch what the ELi team reported this week?
What's going on in East Lansing?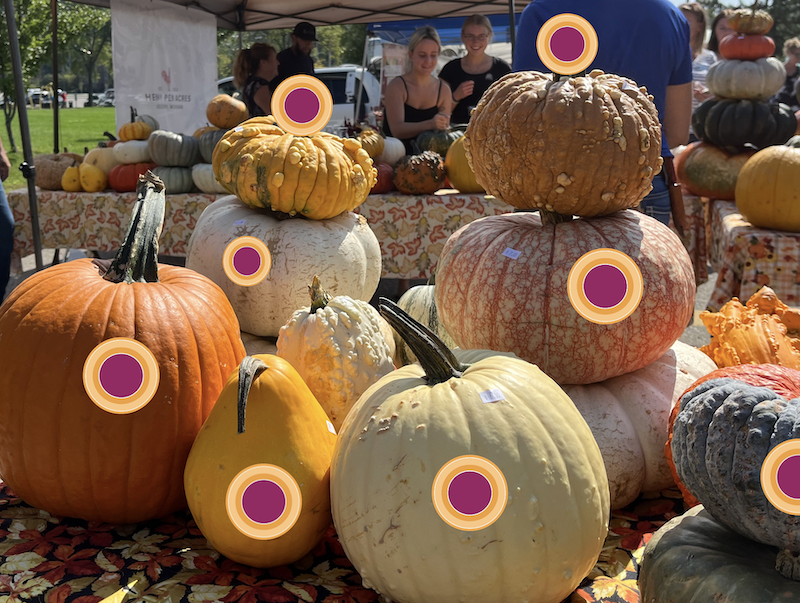 A note from our publisher: Last week, ELi launched a match challenge thanks to two generous donors who have offered $1,000 each in ELi matches if people sign up for new East Lansing Insider memberships. Sign up as an Insider at $100/year and ELi will obtain your financial support plus a $50 match bonus!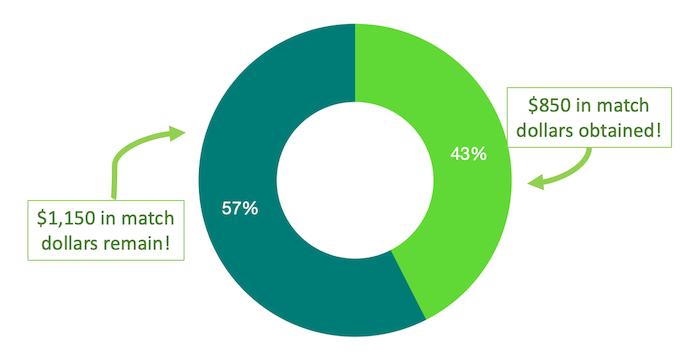 Seventeen of you have already responded. Awesome! But we can still obtain 23 more match bonuses! Help us obtain the full match amount and subscribe today as an Insider member today!
Now onto the news:
After a contentious debate, East Lansing's City Council voted 3-2 to allow and to fund merchant-initiated street festivals. The issue brought substantial controversy because it turns out that such a policy was never needed for one business to put on such an event two years running: Seams, the fabric store owned by Councilmember Jessy Gregg.
Conflict of interest? Inappropriate use of public funds for a public official's private business? The City "picking winners and losers"? Inequities? All those questions have surfaced, as ELi's publisher and reporter Alice Dreger reported on Monday.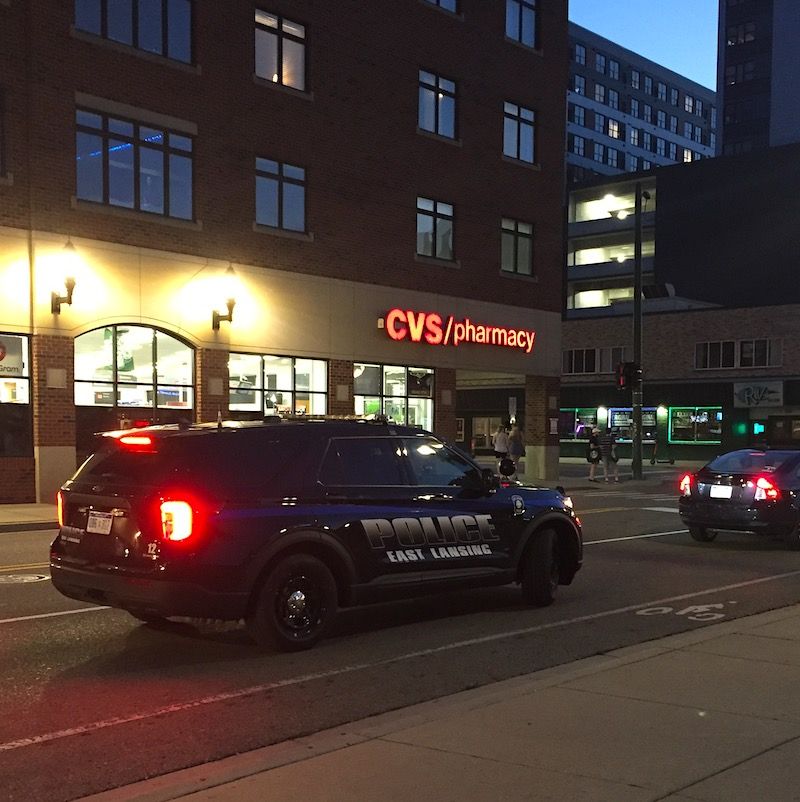 Meanwhile, the violence downtown brought owners of the condos over the CVS Pharmacy to City Council to demand action. ELi's City Desk Editor Luke Day reported on Thursday that during the Sept. 11 shooting on M.A.C. Avenue, a bullet pierced the drug store's window and another went through the window of a City Center residence upstairs. Days later, another condo resident was shoved to the ground by strangers just outside the building, echoing the assault at Crunchy's. Luke's report also brings you video taken just moments after the shooting.
Absentee ballots for the Nov. 8 election are now available, and ELi's Managing Editor Julie Seraphinoff has been working on helping you be informed. She has led the development of questions from a survey of our readers to pose to the East Lansing School Board candidates. Voters will be asked to cast ballots for up to four of the ten school board candidates.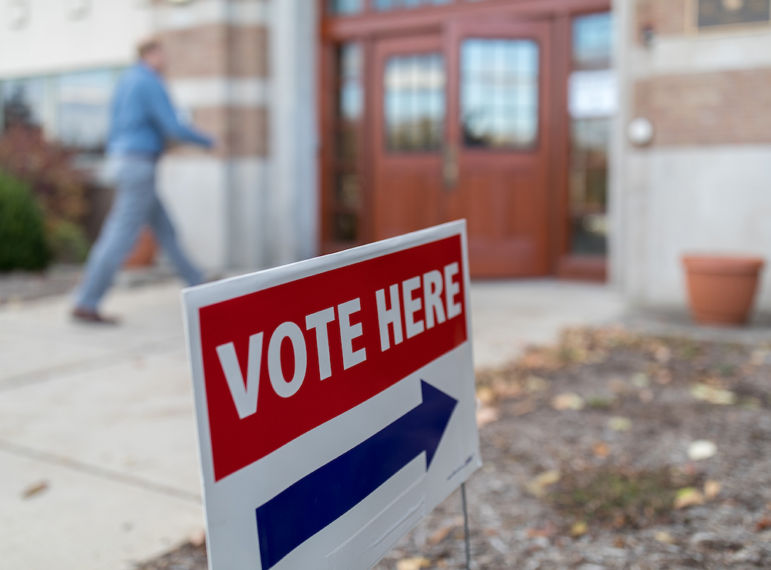 The first question from ELi asked the school board candidates to describe their politics. The second asked, "How do you propose supporting rigorous academic curricula while also supporting the physical and mental health and welfare of our diverse population of students?" The third asked about safety in schools. Find all of the responses received linked at ELi's elections information page.
What's happening around town?
The new shop More Than Vintage is hosting East Lansing's first-ever Vintage Festival today, Oct. 1, from noon to 7 p.m. Read more in this article by ELi's Sarah Spohn.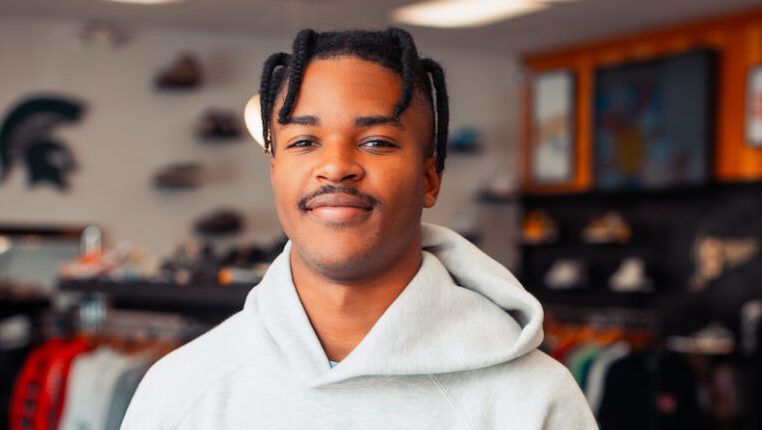 Earlier today, Oct. 1, from 9:30 – 11:30 a.m., you can join the MSU Butterfly Garden Project by painting paper that will then "be folded into beautiful butterflies and displayed at the International Center." Families with children are welcome, as is everyone else. Find out more here.
On Sunday, Oct. 2, East Lansing's farmers market continues from 10 a.m. – 2 p.m. in Valley Court Park. You can find garlic, sauce tomatoes, sweet corn, fresh bread and pastries, mushrooms, candles, syrups and jams, and lots of beautiful pumpkins and squash for decorative purposes.
On the afternoon of Sunday, Oct. 2, you can hear poetry readings from poets David Baker and Page Hill Starzinger and, if you like, join the open mic session, too. The event at the University United Methodist Church on Harrison Road is free and starts at 4 p.m. Learn more here.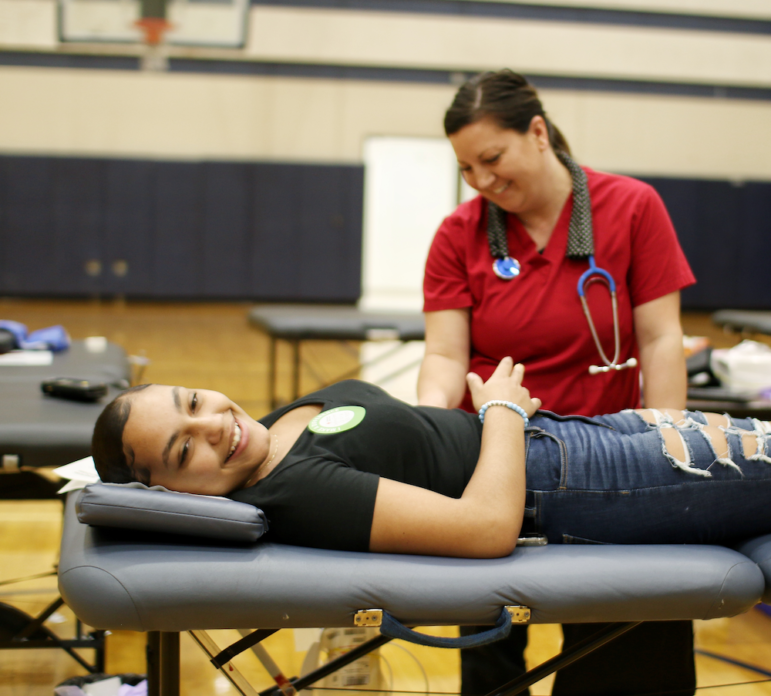 Friday, Oct. 7, you'll have a special opportunity to donate blood at the Martin Luther Chapel next to City Hall. The event is sponsored by the East Lansing Police Department in partnership with local faith leaders for National Faith & Blue Weekend. Learn more from the City's press release.
The new issue of Portrait, produced by journalism students at East Lansing High School, is now out online. Check it out here.
What about upcoming local government meetings?
The East Lansing School Board will meet on Monday, Oct. 3, starting at 7 p.m. at the high school. The agenda for that meeting has not yet been posted.
The Ingham County Road Department will hold a virtual (online) public hearing on Tuesday, Oct. 4, at 5 p.m. to accept citizen input on the plan to convert a part of Lake Lansing Road in East Lansing from four lanes for cars to three lanes for cars plus two bike lanes. Learn more here.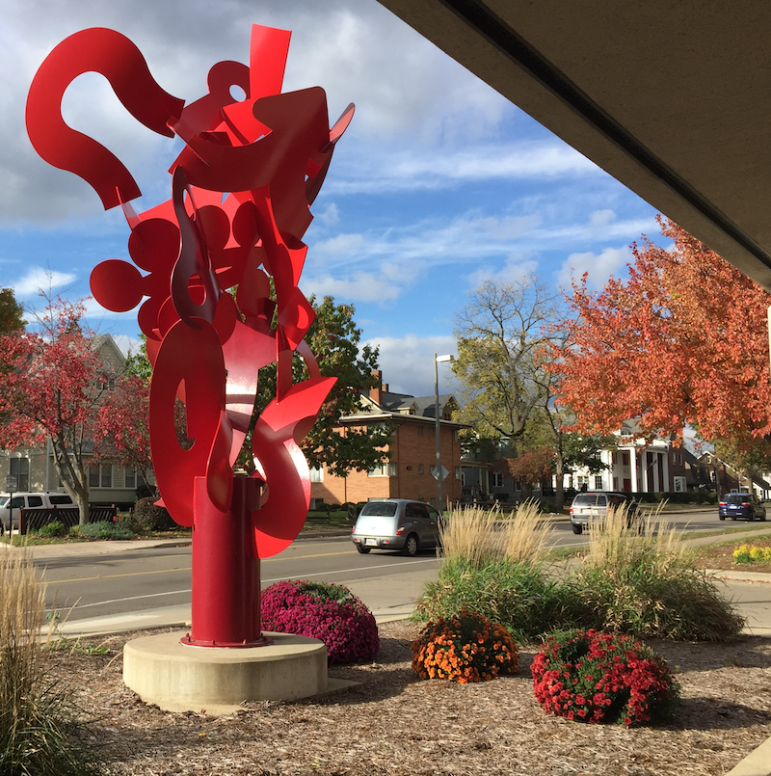 As for meetings of the City of East Lansing, on Monday, Oct. 3, the Seniors Commission will meet starting at 1 p.m. at the Hannah Community Center and the Transportation Commission will meet at City Hall starting at 6 p.m. The Transportation Commission is expected to discuss the redesign of Albert Avenue to include a pick-up/drop-off lane.
On Tuesday, Oct. 4, there will be three city meetings: the Election Commission, the Downtown Management Board, and City Council. On Wednesday, Oct. 4, the Police Oversight Commission will meet, as will the Zoning Board of Appeals, and on Thursday, Oct. 6, the Housing Commission will meet. Agendas will be posted at the City's meetings portal.
Know of an East Lansing event you want added to ELi's weekly Saturday newsletter? Contact us!
Thanks for supporting ELi's mission by staying engaged with local news!