ELi delivers you the news.
It's been a week.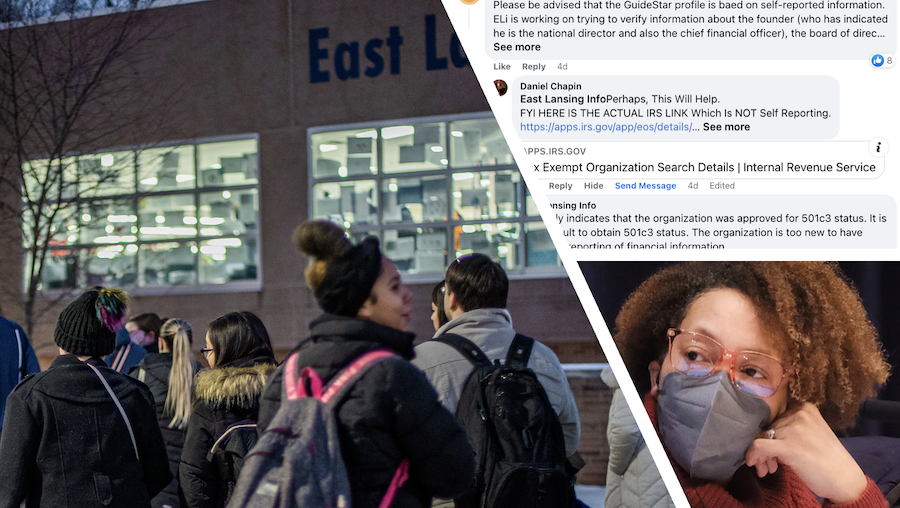 Good Saturday morning, East Lansing. Looks like we're headed for warmer temps today and possibly more sunshine! Now, here's your weekly news roundup from ELi:
On Monday morning, ELi's Alice Dreger reported, East Lansing High School started the week with a new disciplinary approach. The revised system came in response to outcries over problems at the school from teachers, parents and students. What's changed in an effort to stop unauthorized intruders and make the bathrooms safe? Find out.
Monday evening, the East Lansing Public Schools Board of Education met in the high school auditorium for a marathon four-hour meeting that saw the introduction of a new safety plan and the resignation of Kath Edsall as school board president. Edsall resigned after Trustee Monica Fink made a motion to remove Edsall as president "with cause." ELi's Luke Day lost no time bringing a comprehensive report from the intense meeting.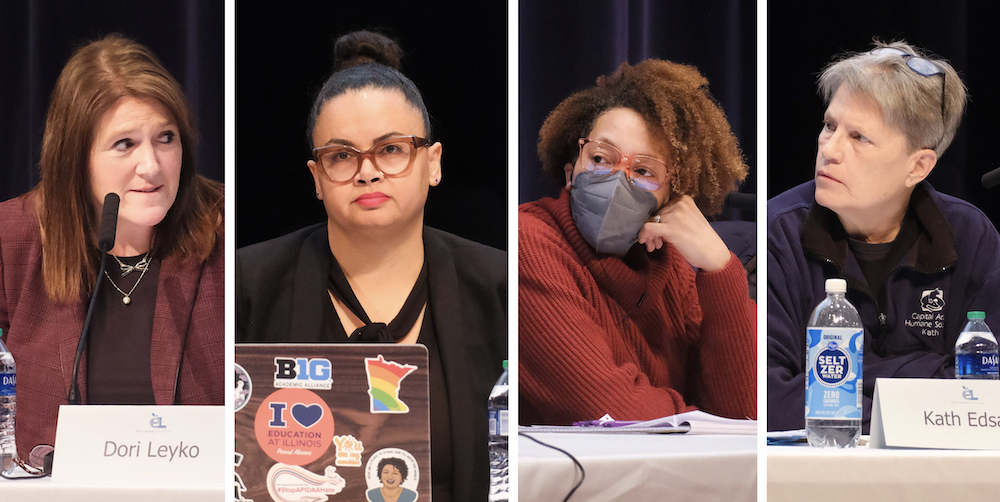 Later in the week, Alice followed up on Luke's reporting by explaining Fink's reasons for wanting Edsall removed as president, including long-running transparency concerns about the school board. Alice's report also explained how Edsall and School Board Vice President Terah Chambers have framed discussions on school safety and violence as involving "dog-whistling" – while Fink wants open discussion and action on what she sees as the district's real problems with racism, including the significant lack of teachers of color. Read that report.
ELi broke this week the story of East Lansing's City Clerk and Deputy City Clerk both quitting, adding to the significant turmoil in the city's administrative workforce. The city has since announced that former city clerk Marie Wicks will be stepping in to help. Learn more here.
The plan for renovations to Valley Court Park – including a possible pavilion – will be headed to City Council, as ELi's Dustin DuFort Petty reported for us this week. The move to Council comes not because the plans are considered ready for approval, but because they continue to meet divided reactions. Check out Dustin's report plus the new renderings of the proposed changes right here.
Dustin and Luke also brought us two upbeat stories out of the school district this week. Dustin reported on an initiative to bring more diverse books to district elementary school classrooms, while Luke brought the story of excitement building around the East Lansing High School wrestling program.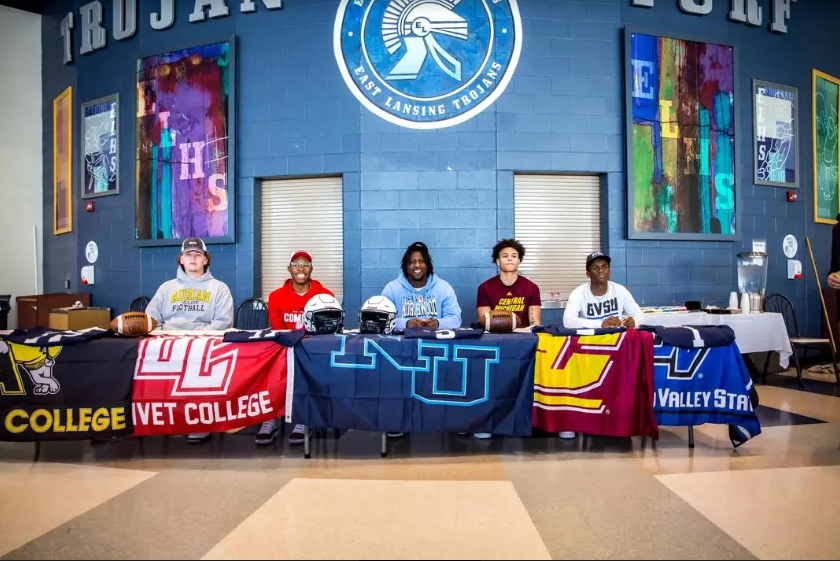 Speaking of East Lansing sports, an ELi reader alerted us that East Lansing High School had an impressive number of football players signing their national letters of intent on Wednesday in the school cafeteria. Five players from the Trojans squad signed on the dotted line indicating their intent to play college football: (from left) Hayden Healey, OL Adrian College; Day Demps, DB Olivet College; Kanye Jackson, LB Northwood University; Evan Boyd, WR Central Michigan University; Dorijan Jackson, WR Grand Valley State.
This week brought three communications from Alice Dreger as our Publisher and Executive Director.
One is ELi's Annual Report for the calendar year 2022. The report gives you an inside look at what happened with ELi's operations in 2022, including in terms of income and expenses, staffing, leadership, productions and more. Have a look.
The second communication from Alice asked our readers to please bear with us as we debug the eastlansinginfo.news website. Alice also explained why she'll be taking five days off from ELi starting today. Spoiler alert: It involves Barack Obama.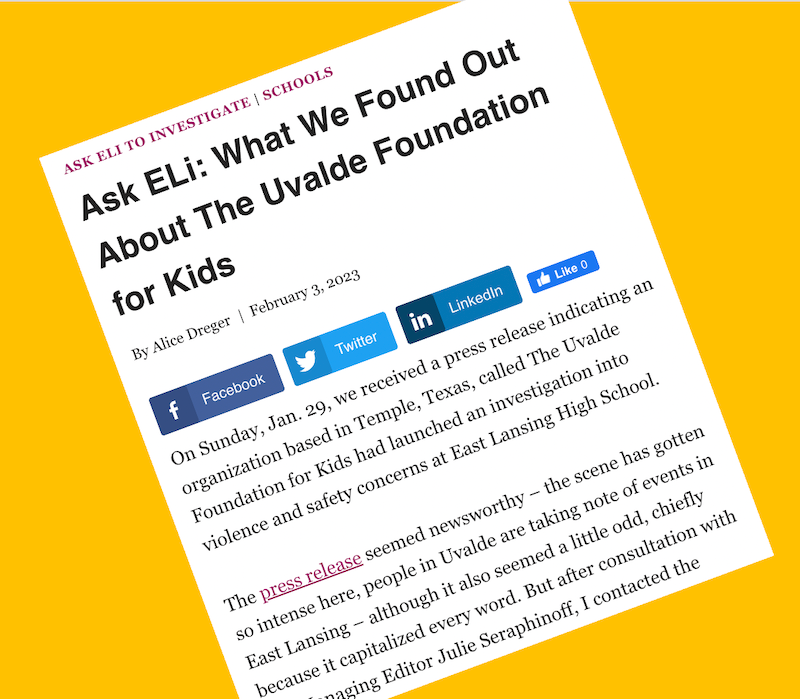 And the third communication is an "Ask ELi to Investigate" column dedicated to explaining why we issued a "caution" alert on an article we published last weekend. The Uvalde Foundation for Kids says it is doing "an investigation" on safety concerns at East Lansing High School. But what do we really know about this foundation…and its curious use of capitalization? Find out.
ELi has been helping out other news organizations.
There's been so much big news coming out of East Lansing that our reporting team has been helping other news organizations keep up. Last week, our City Desk Editor Luke Day joined Michigan Radio's Stateside to talk about what's been going on at the high school. And our nonprofit sister publication The Bridge referred to Luke's reporting on the school board.
Meanwhile, Alice has been helping out local broadcasters as they work up their stories on changes in the East Lansing City government. We're always happy to help other news organizations as our mission is to get accurate news of East Lansing out to people who seek it. Know that, when you donate to ELi, you're helping local news beyond our own nonprofit team.
What's coming up in local government?
City Council reconvenes this week with a pretty light agenda. It includes approval of an almost $300,000 contract for roof repairs to the Hannah Community Center and consideration of a site plan to construct an addition to a commercial building on West Road. Noticeably absent from the agenda so far: any hint of a plan for seeking a new permanent city manager.
Also in East Lansing government, on Monday, Feb. 6, the Transportation Commission and the Commission on the Environment are set to meet. On Tuesday, the Downtown Management Board will convene, with Planning Commission meeting Wednesday and the Historic District Commission on Thursday. Agendas are posted here.
The next meeting of the East Lansing School Board is not until Monday, Feb. 13, at 7 p.m.
What's coming up around town?
We all know oodles of talented artists come out of ELHS. Here's a chance to vote for one of those talents whose work is featured in the 2023 MSUFCU Student Art Exhibit. ELHS's Nala Noel's work "Bernice" is part of the exhibit, which can be viewed in person at the credit union's headquarters. Love it? You can go online and vote for Nala's work.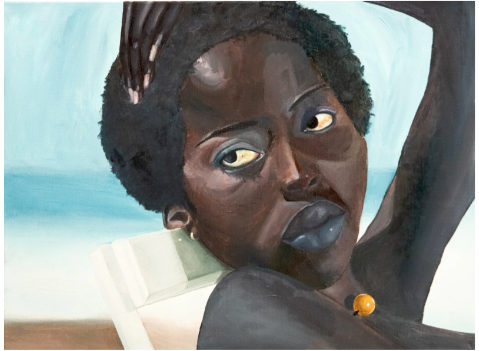 Today is Family Day at the Broad Art Museum. Make creative connections with the museum's exhibitions through free hands-on and interactive family fun throughout the building. Registration is required for this free event.
Beginning on Tuesday, Feb. 7th, AARP will be accepting tax help appointments at the East Lansing Public Library. If you would like to know more about the tax help program, or if you would like to schedule an appointment for tax help, please call the library at 517-351-2420.
On Thursday, Feb. 9, at 5 p.m., Angela Davis will be featured in the Michigan State University "Slavery to Freedom" public speaker series. The event is free and will take place at the Wharton Center. Find out more here.
On Friday night, Feb. 10, MSU students are welcome to a special "Anti-Valentine's Day Party" at the Broad Art Museum. The "Love Is a Monster" party will provide "all the stuff to make custom cards and art that expresses just how you're feeling." This one is just for MSU students who can register here.
This week, the public library is featuring lots of events including Scrabble Hour, Teen Time, Maker Monday, an exploration of the 1950 census, the Knitting & Crochet Group, Read to a Dog and lots more, including special events for Black History Month. Find the schedule here.
Got a little one who is headed for kindergarten in the fall? Mark your calendar for Kindergarten Information Night, Thursday, Feb. 23, from 6-7 p.m. at MacDonald Middle School (1601 Burcham Dr.). Information will be available on Before and After Care, English learners, the Great Start Readiness Program, Schools of Choice, food services and lots more. Learn more by clicking here.
Have something you'd like to see in the East Lansing Insider newsletter? Let us know!