Following in his Father's Footsteps, George Brookover is Mayor of East Lansing
Erik Altmann, Mark Meadows and Kerry Ebersole Singh are sworn in, joining George Brookover and Dana Watson on City Council.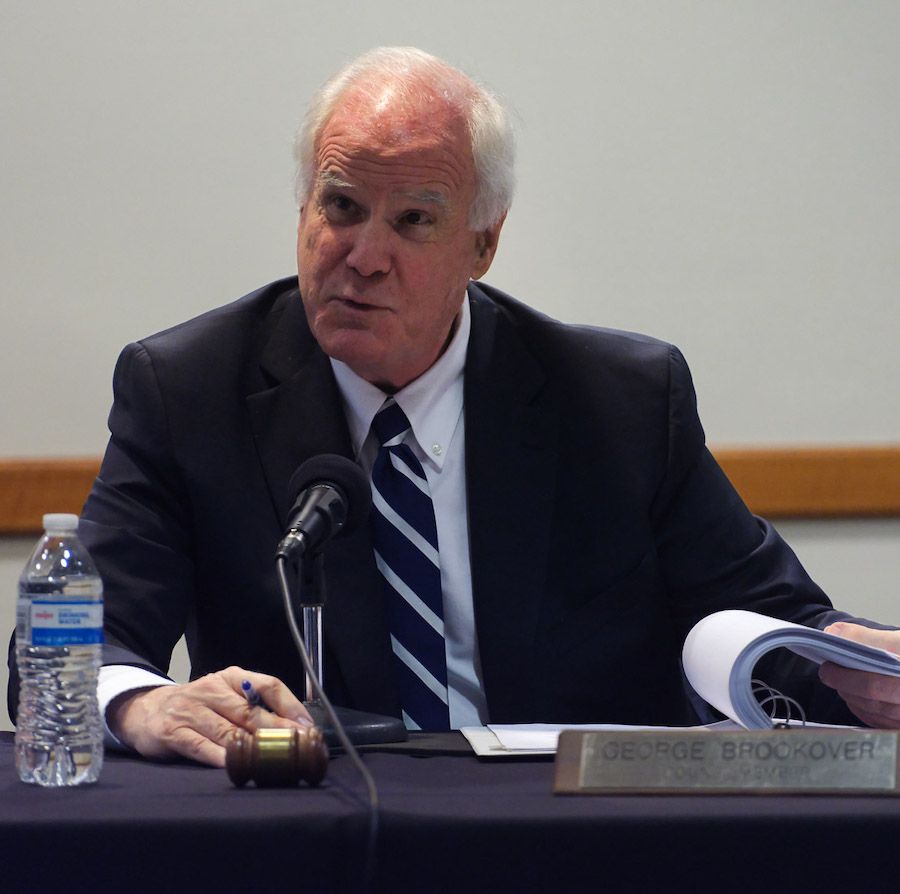 By Lucas Day
Following last week's Nov. 7 election, a majority of the East Lansing City Council turned over with new members Erik Altmann, Mark Meadows and Kerry Ebersole Singh taking their seats next to Dana Watson and George Brookover at the Tuesday (Nov. 14) regular meeting.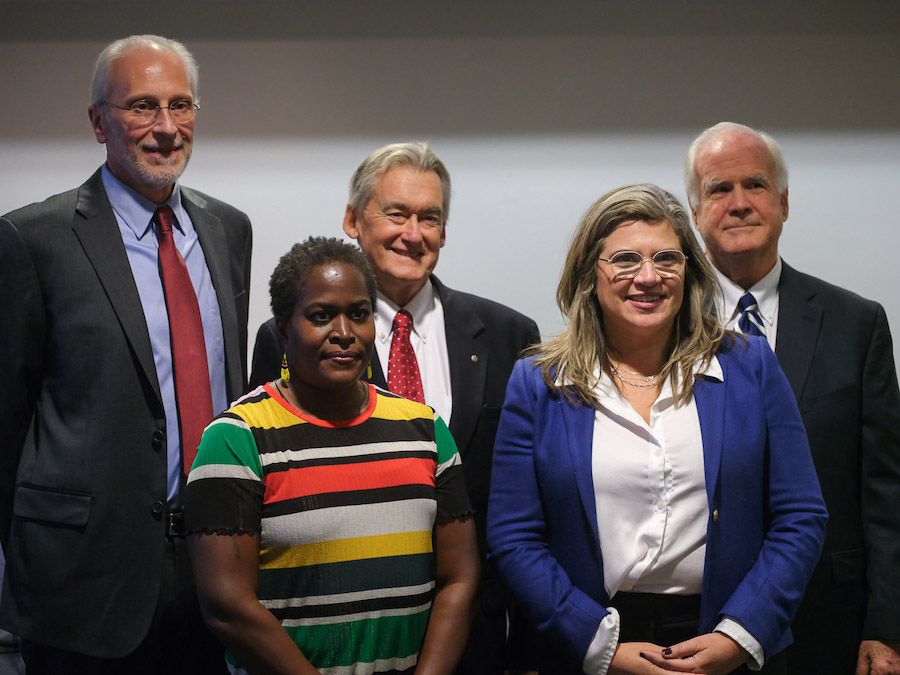 The one-hour meeting also saw Brookover elected mayor, Singh elected to serve as mayor pro tem, a vote to not approve the minutes from a special meeting held by the last Council and a special presentation on the East Lansing Police Department's (ELPD) accreditation.
George Brookover is the new mayor of East Lansing.
To elect mayor and mayor pro tem, Council nominates individuals among themselves to serve and a roll call vote is then held. After the new members were formally sworn in, Meadows, a former East Lansing mayor himself, nominated Brookover. With no other nominations, Brookover won the vote unanimously.
During his communications time, Meadows congratulated Brookover on being named mayor and referenced his father, Wilbur Brookover, who served as mayor from 1971-1975.
"The mayor is sitting in the seat that his father filled, which I think is fantastic," Meadows said. "[Wilbur Brookover] was an expert witness in Brown vs Board of Education, spent four years as mayor here in some very, very difficult times as the city moved away from, really, what was its racist past and went forward. And we have a lot of work still to do in this community."
Brookover did not comment during the communications portion of the meeting.
Kerry Ebersole Singh is voted in as mayor pro tem.
Following the vote to make Brookover mayor, Watson and Singh each received nominations to serve as mayor pro tem. Singh won the vote 3-2, as the three new members of Council – Meadows, Altmann and Singh – voted in her favor.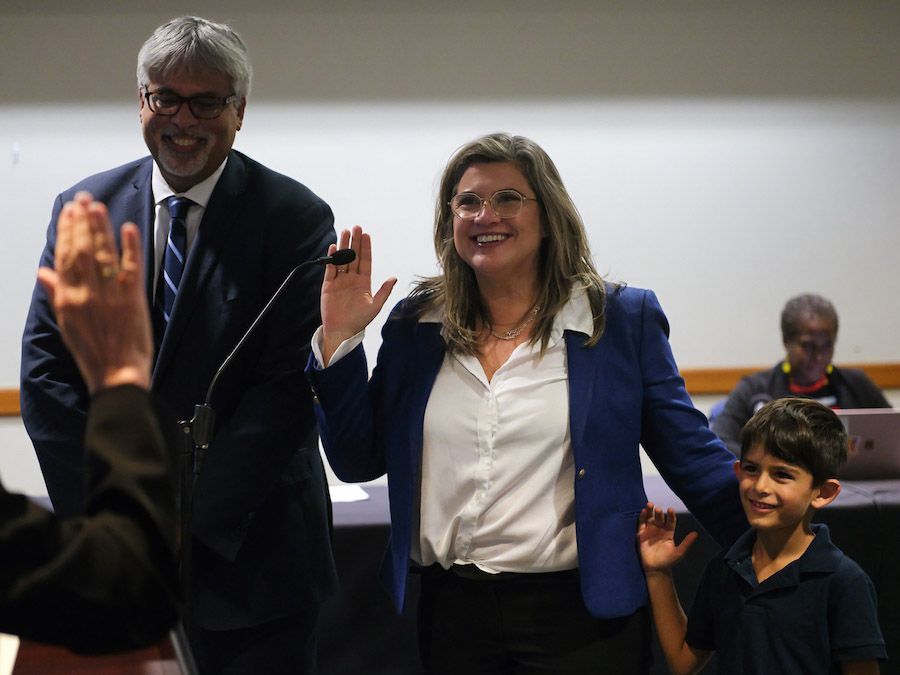 Following the vote, Rebecca Kasen, who ran for a seat on Council, finishing in seventh place, interjected to voice opposition to the vote.
"This is just racism, nobody deserves it more than Dana," Kasen said. "I'll see myself out. A bunch of racist, old, white men."
Singh, who was joined at the meeting by her husband State Sen. Sam Singh and son Remington, took time during Council communications to thank the community for supporting her campaign. She specifically thanked East Lansing women who gave her the confidence to run.
"It was a short decision timeframe for me to get into this race, for me to be serving on the Council today," Singh said. "The reason that I got over that decision hump was the women of this community. It was the women that said, 'You can do this. You can navigate being a mother, being a professional and servicing your community on Council.'"
Council did not approve meeting minutes for a special meeting held by the previous Council days before the election.
Approving the previous meeting's minutes is typically a routine part of every Council meeting. However, Meadows motioned to not approve the Nov. 2 special Council meeting's minutes.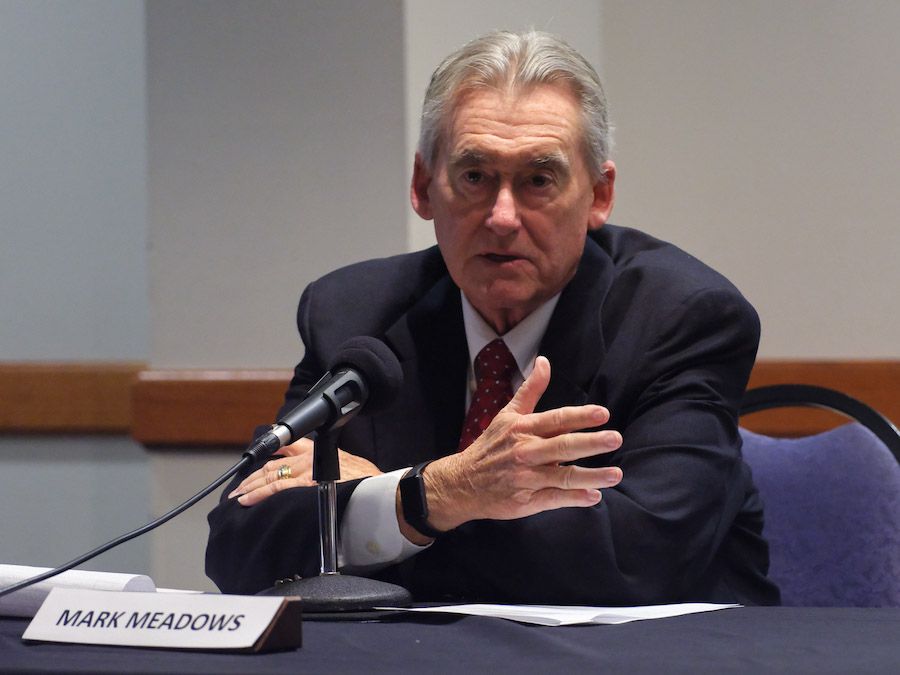 "There were four members of Council who were not present at this special meeting," Meadows said, referencing the three newly-elected members and Brookover, who was absent. "I would like an opportunity, personally, to meet with the city manager, which I'm doing tomorrow, to get a better feel for what happened there. I feel uncomfortable approving minutes where I was not involved."
The meeting in question was held on Thursday, Nov. 2 and placed on the city's meeting calendar the day before without an announcement. Unlike other Council meetings, the meeting was not recorded, was not held in its normal location on the first floor of the Hannah Community Center and was done almost entirely in closed session. It took place five days before the Nov. 7 election and was the previous Council's final meeting. Mayor Ron Bacon and Mayor Pro Tem Jessy Gregg both chose not to run for reelection while Councilmember Noel Garcia finished in fifth place in the election with 1,536 votes.
Despite the cloudy circumstances surrounding the meeting, some major decisions were made. Council voted to accept Investigator Randall Secontine's findings that the assertion of charter violations made in an anonymous complaint were without merit. However, it was also announced details about the investigation would remain concealed behind attorney client privilege. Council also voted to allow City Attorney Anthony Chubb to settle two lawsuits for an unknown amount.
Included in Meadows' motion was also a request to remove two items from the agenda – one to appoint or reappoint members to commissions and the other to table discussion of the boards and commissions Council members will serve as liaisons to.
Meadows said Council has not had a chance to discuss assignments yet and he would prefer to come back to the topic at the Nov. 28 discussion-only meeting.
Not included in Meadows' motion was the approval of the Oct. 17 regular Council meeting minutes. He said he felt comfortable approving those minutes because two current Council members were present and the meeting was recorded.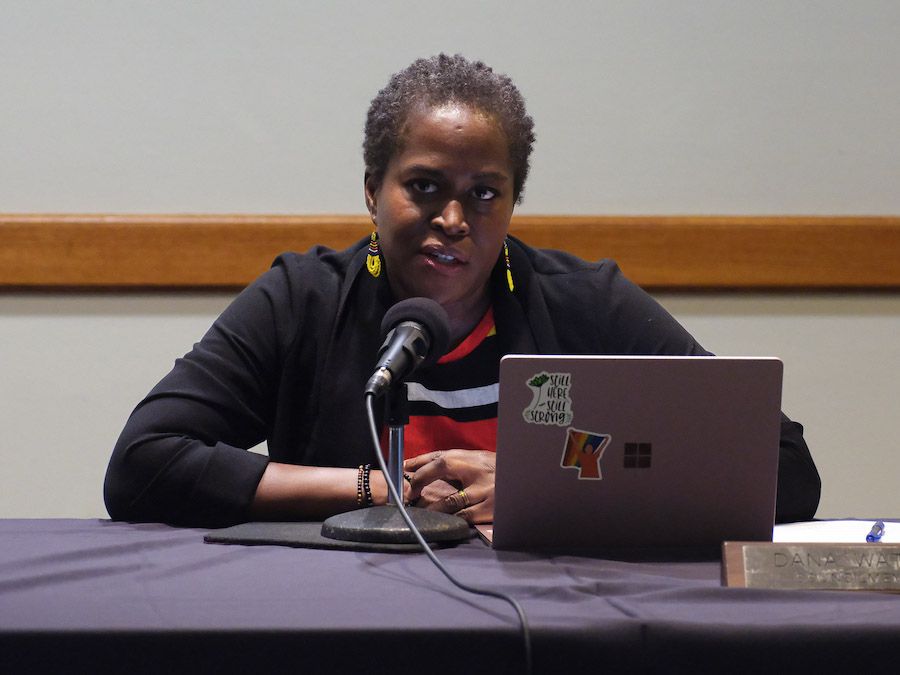 The motion passed 4-1, with Watson being the lone vote against.
ELPD was honored for receiving accreditation.
A special presentation honored ELPD for earning a certification of accreditation from the Michigan Association of Chiefs of Police. To open the presentation, Michigan Association of Chiefs of Police Executive Director Robert Stevenson noted the significance of the accomplishment.
"You already had an excellent police department," Stevenson said. "However, after obtaining your accreditation, it's even better than it was before."
Stevenson said the accreditation is voluntary and only about 10% of police agencies in Michigan have obtained the accreditation.
"Right now, your department is a leader," Stevenson said.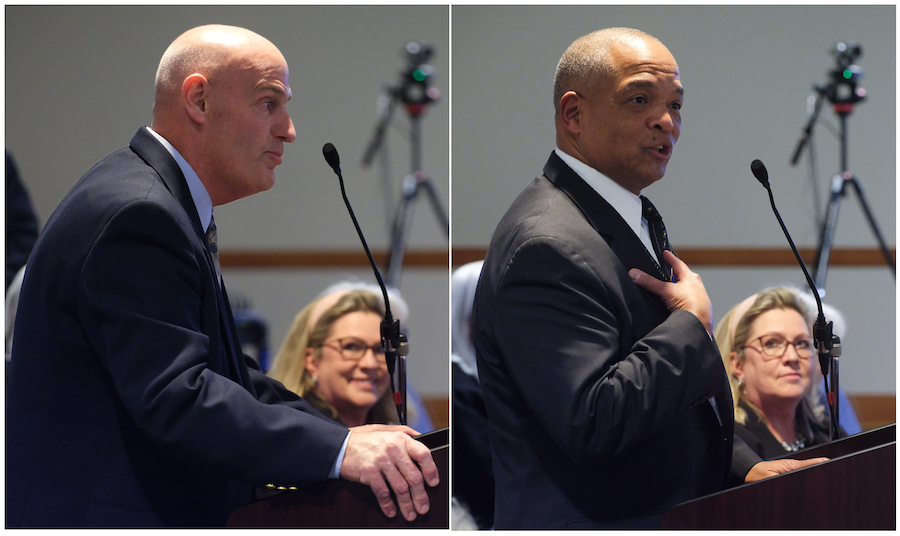 After accepting the certificate, ELPD Chief Kim Johnson thanked the previous Council for supporting the department through the years-long accreditation process. He went on to say the department is already working on its reassessment in three years.
"We'll be ready," Johnson said.
Council receives a slight pay bump as part of a light business agenda.
A raise of $400 per year was approved for Council during the meeting. The raise brings the mayor's pay to $10,600 annually and other members of Council to $9,070.
The recommendation for the raises came from the East Lansing Elected Officials Compensation Commission, which City Clerk Marie Wicks said meets every other year.
Meadows said while this is not a lot of money, it may encourage people to run for Council. He said the job goes far beyond attending the Tuesday Council meetings and can be draining.
"I hope the community appreciates that we're doing that at about 72 cents per hour," he said.
The motion passed 4-1, with Watson voting against.
Elsewhere on the business agenda, Council unanimously approved a pair of change orders for contracts regarding sewer rehabilitation and water services.
East Lansing City Council meetings are live streamed. View the recording of Tuesday's meeting here.

Did you know that East Lansing is the only municipality in our region with the kind of independent coverage of local government that ELi provides? If you value this nonprofit news service, please consider making a tax-deductible contribution TODAY. Learn more about our Annual Campaign here, and find all your donation options here. Got a question? Write to us.