Good morning, East Lansing! What did you miss?
ELi had another busy week of news reporting, so grab your coffee and catch up!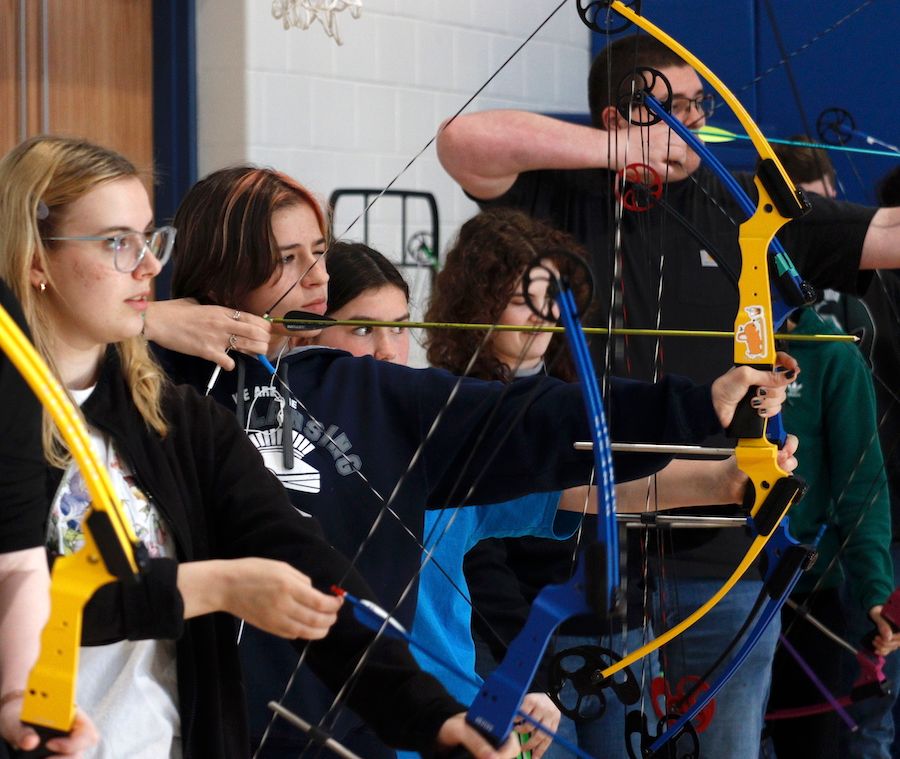 ELi had another busy week of news reporting, so grab your coffee and catch up!
For the second year in a row, the East Lansing High School Archery team will attend the archery nationals, competing against dozens of other teams from all around the country. The entire high school team has qualified and every member will have the chance to attend. ELHS student Willa Cornillie reported this story for us, with photos by ELHS student Quinn Martin. Check it out.
East Lansing's City Council will soon make a decision about whether to grant approval for a site plan and Special Use Permit for a new downtown establishment, Mash Bar, next to Jolly Pumpkin. The same operators would manage both restaurant/bars and the two spaces would be joined internally through open doorways and hallways. The Planning Commission will decide on its recommendation this coming Wednesday, May 10. ELi's Alice Dreger reports.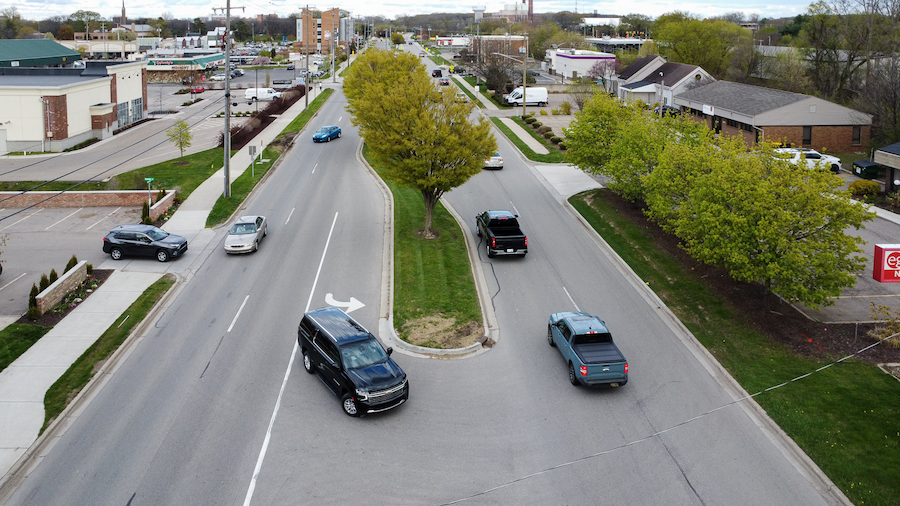 A Starbucks drive-thru planned for Trowbridge Road is drawing concerns from some nearby residents and a thumbs-up from the president of the business association in the area. Council is likely to make a decision about the hours of the drive-thru on Tuesday, May 9. Learn more in a report from ELi's Lucas Day.
Luke also reported for ELi readers this week that the release of a Michigan State Police report on the April 25, 2022, police shooting at the East Lansing Meijer on Lake Lansing Road did not ease tensions over the incident, as disagreement permeated Wednesday's meeting of the East Lansing Independent Police Oversight Commission (ELIPOC). Read on.
In 2020, after nationwide protests following the murder of  of George Floyd by Minnesota police officer Derek Chauvin, East Lansing Public Schools (ELPS) leaders chose to end working with the East Lansing Police Department for a school resource officer to be present in the high school. At its last meeting, the ELPS school board affirmed that decision following public comment from several parents and community members – both pro and con. ELi's Dustin DuFort Petty reports.
The author of an undated and unsigned eight-page draft plan to reorganize a significant portion of East Lansing's government identified himself to ELi and City Council early this week – in part to challenge an anonymous complaint made against leaders in East Lansing's city government. Read on.
Just after ELi published that report, material released by the City of East Lansing under the Freedom of Information Act (FOIA) confirmed what was claimed in an anonymous complaint to City Council – that Mayor Ron Bacon did want then-City Manager George Lahanas to consider Cummins' draft plan for a substantial reorganization of the city government. Learn more about what FOIA showed.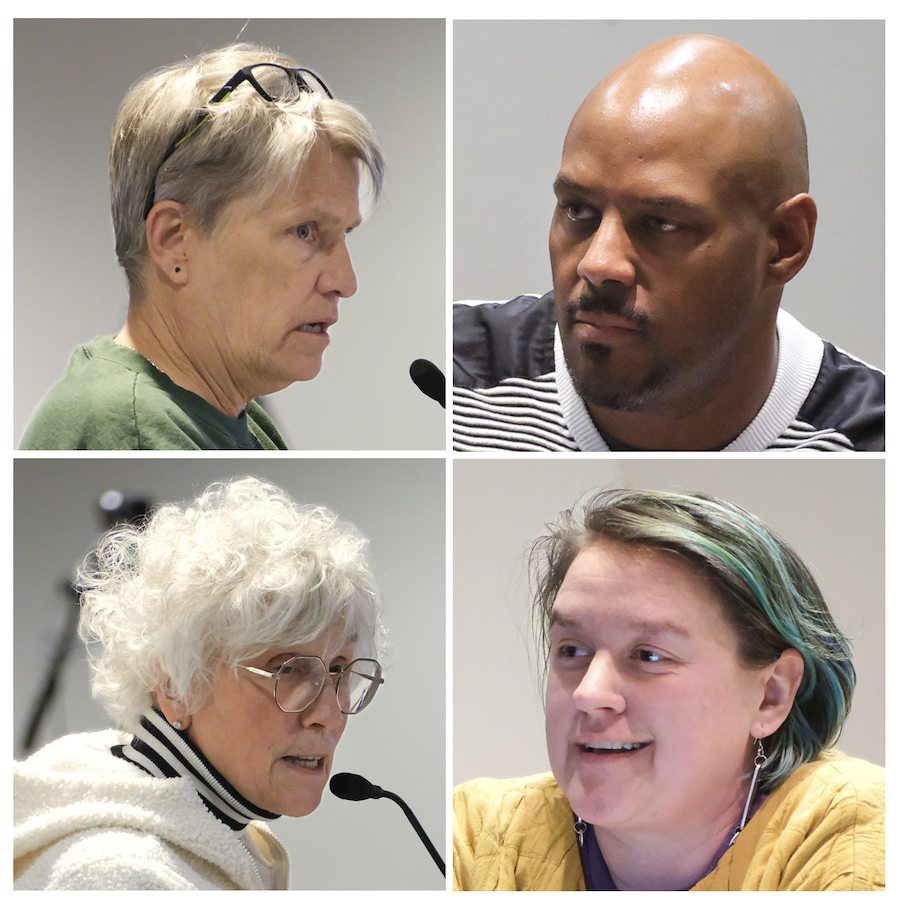 East Lansing's City Council convened on Tuesday, May 2, chiefly to continue talking with staff about next year's budget – which ELi will be reporting on next week. But before Council got to that, two people came forward at public comment to speak about the ongoing controversy troubling City Hall, and the mayor and mayor pro tem also made remarks on the subject. ELi brought you a summary of the remarks and video of the mayor's 13-minute statement. Have a look.
Congratulations to graduates and winners!
It's the first of two graduation weekends for Michigan State University undergraduate and graduate students, so keep an eye out for those folks in green gowns who will be happy to receive your thumbs-up.
ELi congratulates all the graduates plus our colleagues at WKAR for again being named Michigan Public TV station of the year! Read more.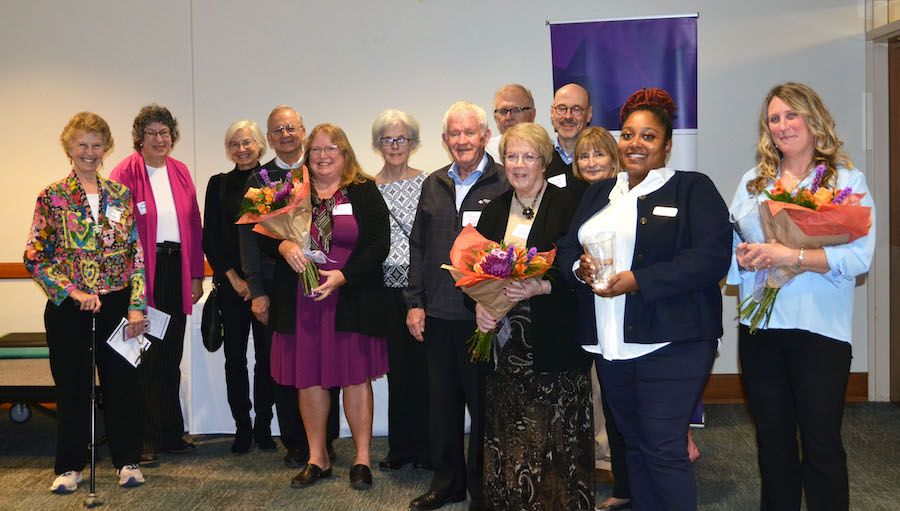 And ELi also congratulates the winners of this year's Crystal Award for public service to East Lansing. (ELi is proud to have been given the award in 2018.) This year's winners are: Jan and John Munn, East Lansing realtors who have long been active volunteers with East Lansing Public Schools; Laura LeDuc, co-founder of and avid volunteer with Trojan Aquatics; Skin Studio 211, the first-ever Crystal Award winner in the Diversity, Equity, Inclusion and Belonging category; and St. Vincent de Paul-St. John's Church Student Center, honored for feeding the community with their food cupboard. The City's website has more.
What's coming up?
The next phase of the Neighborhood Improvements Utility Project will begin on Monday, May 8, with the closure of Collingwood Drive from Grand River Avenue to Linden Street anticipated by mid-week. Learn more from the city.
Albert EL Fresco is coming back and, as ELi's Sarah Spohn reports, East Lansing's Downtown Development Authority (DDA) is inviting the everyone to enjoy a special grand reopening event 5 to 9 p.m. on Thursday, May 11.
"Each year we keep adding new elements and keeping it fresh," East Lansing Community and Economic Development Specialist Matt Apostle told ELi's Sarah Spohn. "Every Thursday throughout the summer, we will have game night. Our team will bring out an array of various yard games and bigger infrastructure, play music or have live music, and interact with the community." Find out more.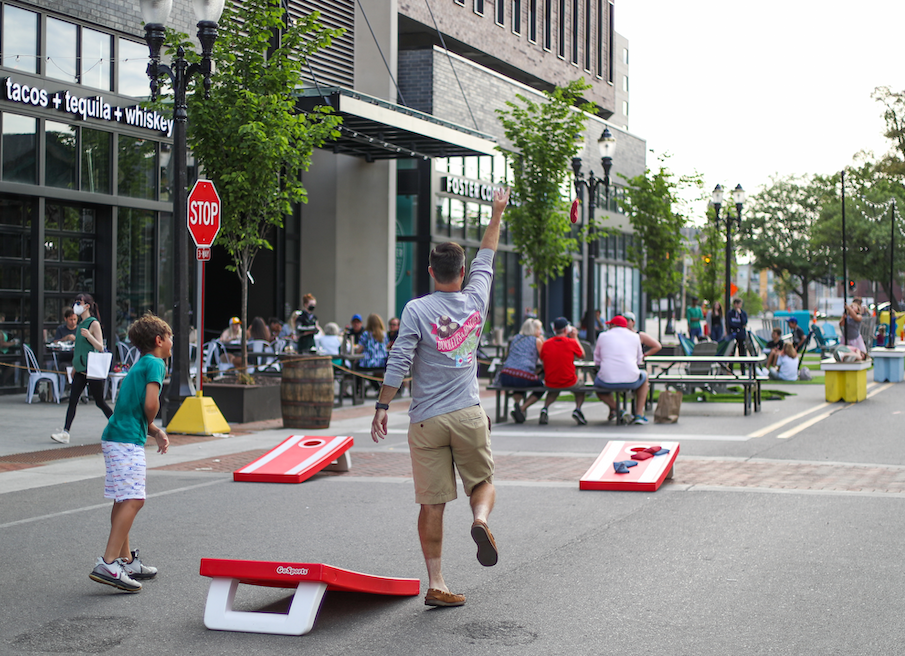 On Monday, May 8, the school board will meet. The agenda is showing a presentation by Assistant Superintendent Glenn Mitcham and Director of Equity and Social Justice Klaudia Burton; a social media litigation resolution; budget matters including the purchase of 190 Chromebooks and a food service contract; and more.
In terms of City meetings, the calendar shows the Human Rights Commission, City Council, Planning Commission and the Historic District Commission are set to meet. Find those agendas (when posted) here. (Note that Planning Commission will be hearing a request to rezone a section near the intersection of Grove Street and Burcham Drive.)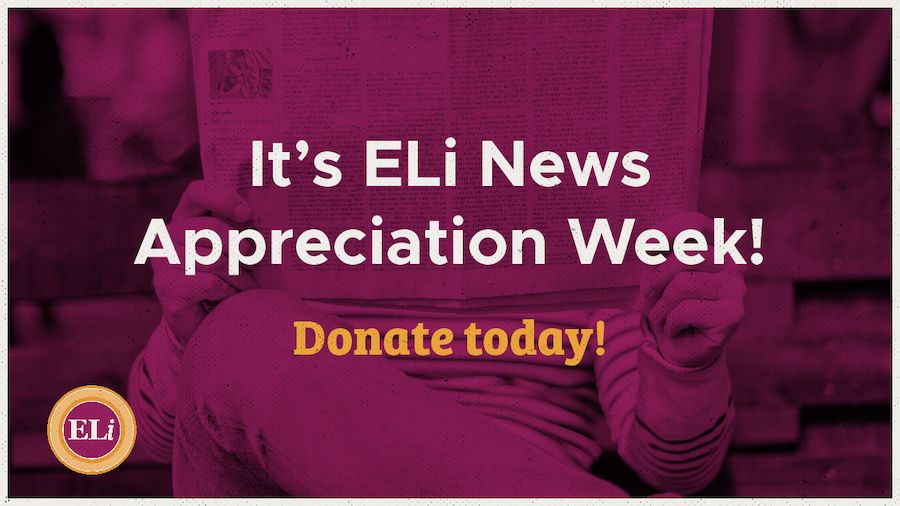 Finally, a thanks!
Thanks to everyone who provided ELi financial support during ELi News Appreciation Week! Our push signed up 15 new East Lansing Insider Members and brought in just over $8,000! Thank you!
---