East Lansing's City Council undertook a lot of actions this week, as reported for ELi by Luke Day and Alice Dreger.
The Council appointed a special three-member committee to study cell tower installations after last Tuesday's meeting included contentious debate between Glencairn Neighborhood residents and a representative of Crown Castle, a company looking to install dozens of new towers. Read on.
Council also split 4-1 on a vote to extend the conditional rezoning for a property near Valley Court Park. That lot has long been designated for a special affordable-housing apartment building. Now, it looks like that building may get constructed but by a local developer who specializes in these kinds of projects. Read on.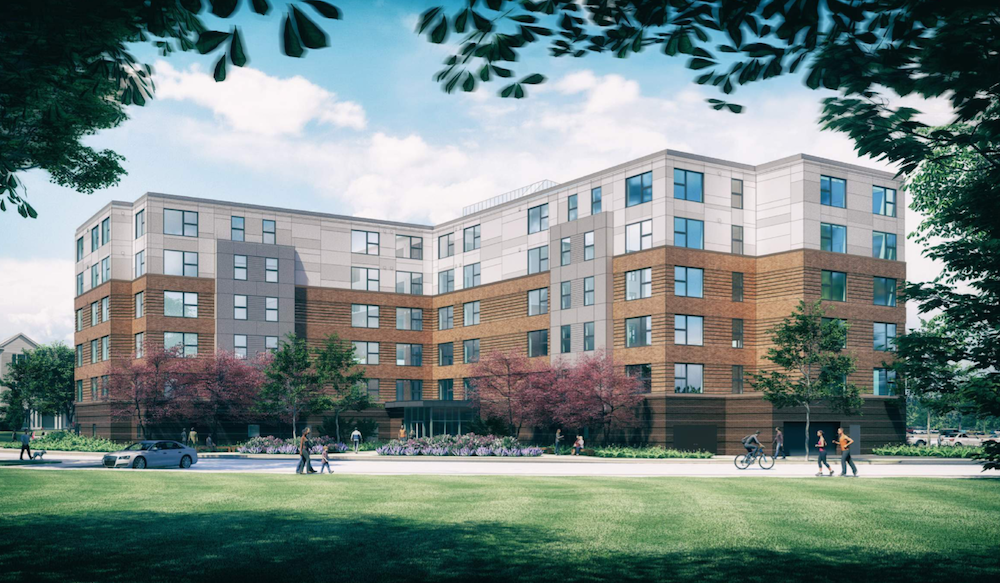 Another split Council vote – this time 3-2 – occurred over the question of whether to pass a policy making it easier for restaurants to offer outdoor seating in East Lansing. The conversation included the question of whether the seating might add to concerns about outbreaks of violence downtown. Read on.
Council also responded rapidly to a new lawsuit filed in federal court by the Thomas Moore Society, a conservative Roman Catholic public-interest law firm, brought against the city on behalf of  local landlords Hagan Realty. Read on.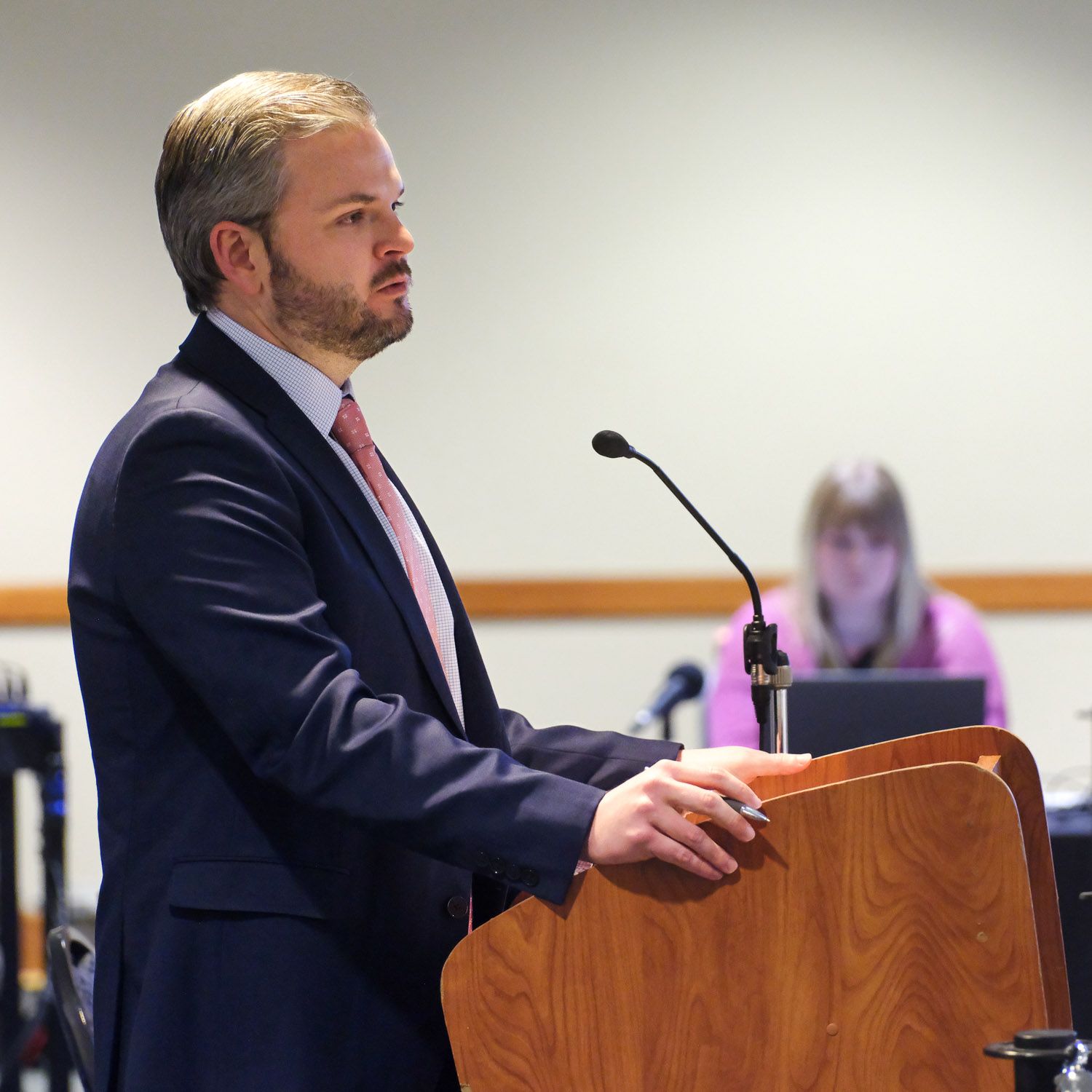 The City's financial adviser came to this week's Council meeting to explain what happened with the refinancing of the Downtown Development Authority's $5 million debt. Why did he say the refinancing was necessary to avoid a "catastrophic situation"? Read on.
Lots more happened at Council, including approval of a new commercial building that includes industrial and office space, approval of a contract with Artspace for live-work housing for artists, and more. Read all about it from ELi.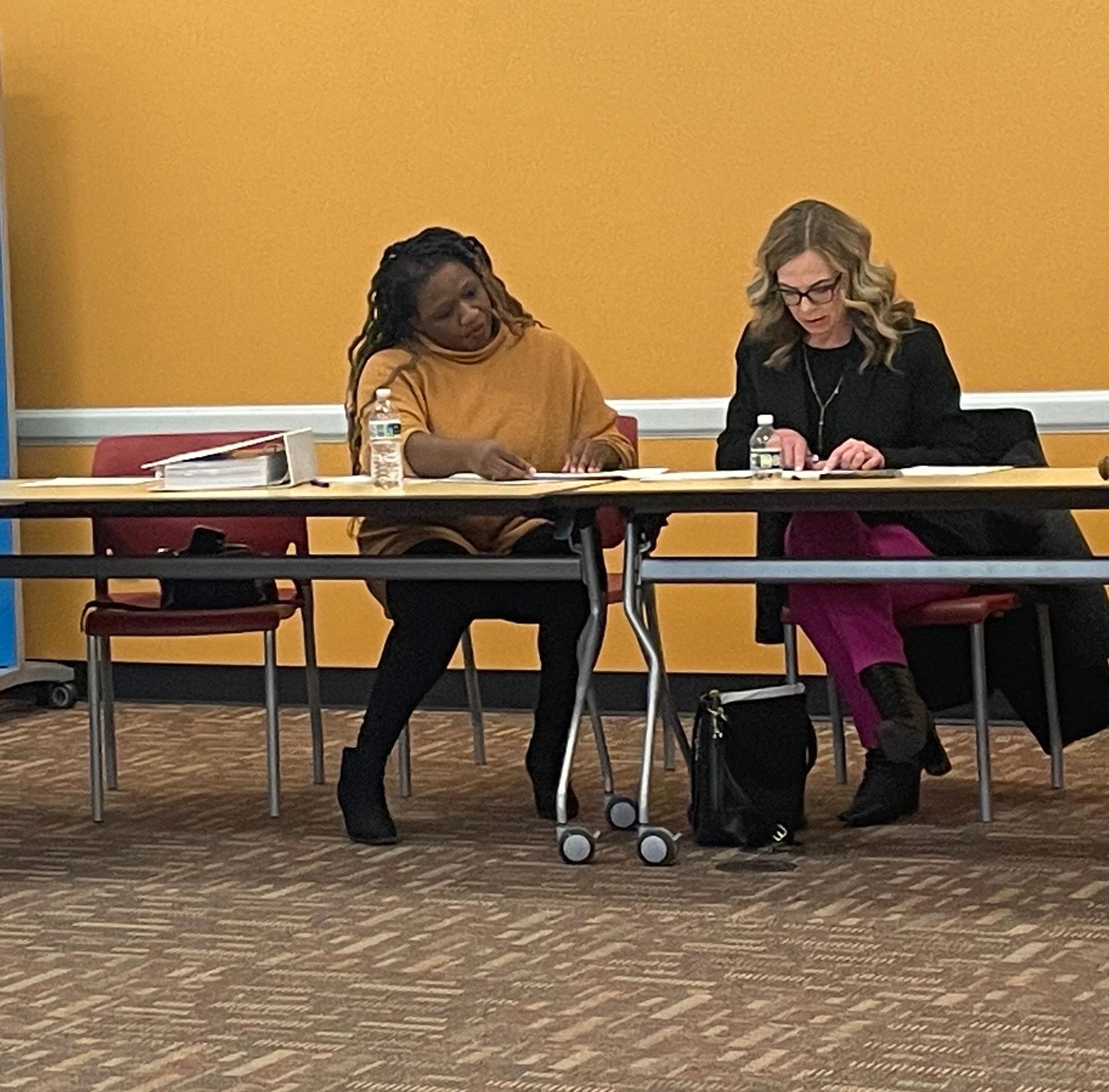 ELi's Dustin DuFort Petty reported this week that the East Lansing Library Board of Trustees continues to struggle over questions of record-keeping with regard to the board's discussions and decisions. Questions are being raised about how minutes are being generated and why they contain so little information about what happens at the meetings. Read on.
In lighter news….
ELi's Sarah Spohn reported this week on the library's Maker Studio and STEAM programming. The offerings are rich and varied and provide a way to connect the ingenuity of Michigan State University's researchers to the wider East Lansing Community. Plus, you can 3D-print all kinds of fun things! Read on.
This week marked the spring equinox and Alice brought back news of Burcham-Henge – which in turn brought lots of fun mail from readers.
"I love this story (every year)!" wrote a long-time ELi supporter. "And I am so grateful to have a front row seat for Burcham-Henge! However, it is indeed mighty challenging to sit at the Burcham/Hagadorn traffic light at sunrise or sunset these equinox days trying to determine what color the light is. Sometimes it's just guess and go. Thanks for the smiles."
What's coming up?
Starting Monday (March 27), a local utility improvement project will include replacement of water main, sewer, curb and gutter, driveways and sidewalks on Collingwood Drive, Kedzie Street, Division Street, Gunson Street and Sunrise Court. The project will also include surface milling and paving. The city is providing a map to help explain what might be closed when.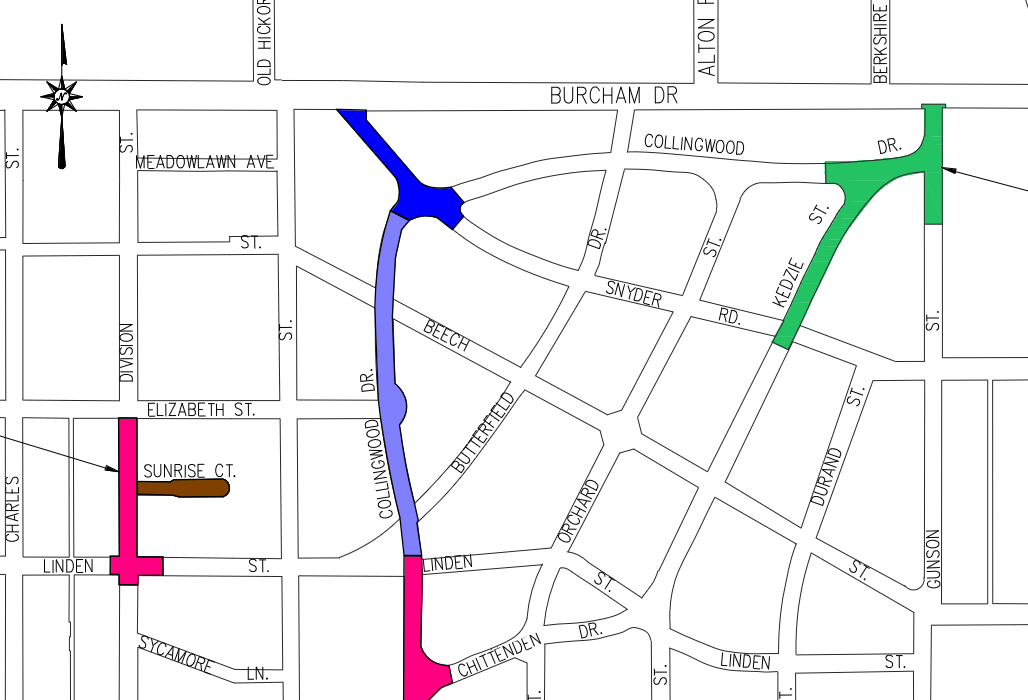 The next week will be pretty quiet in terms of governmental meetings as East Lansing Public Schools go on break and the city's public meetings schedule slows down, too.
Following its tradition of syncing its calendar to ELPS, the City of East Lansing is holding very few public meetings this coming week. The two exceptions will be the University Student Commission's meeting on Tuesday, March 28, and a special public hearing of the police oversight commission on Wednesday, March 29. That public hearing will be focused on best practices around use-of-force by officers.
As is our yearly habit, ELi will also be taking a spring break this week.
Looking at the post-break calendar to the week of April 3, City of East Lansing meetings will include Transportation Commission, Downtown Management Board, City Council, Independent Police Oversight Commission and Housing Commission. Details will be posted on the city's meetings portal.
The Northern Tail Dog Park is reopening on April 3! Read more in this post from the city.

ELi is excited to be hosting a special screening of "Storm Lake," a documentary about local news in America, on April 13. We sold out of the 60 available tickets just a few days after our announcement. We'll be looking to do another screening a few months from now, so stay tuned.
We'll be back with the East Lansing Insider mailer in two weeks!
---