Here's What's Going on Around East Lansing
This is a busy and exciting time around the city.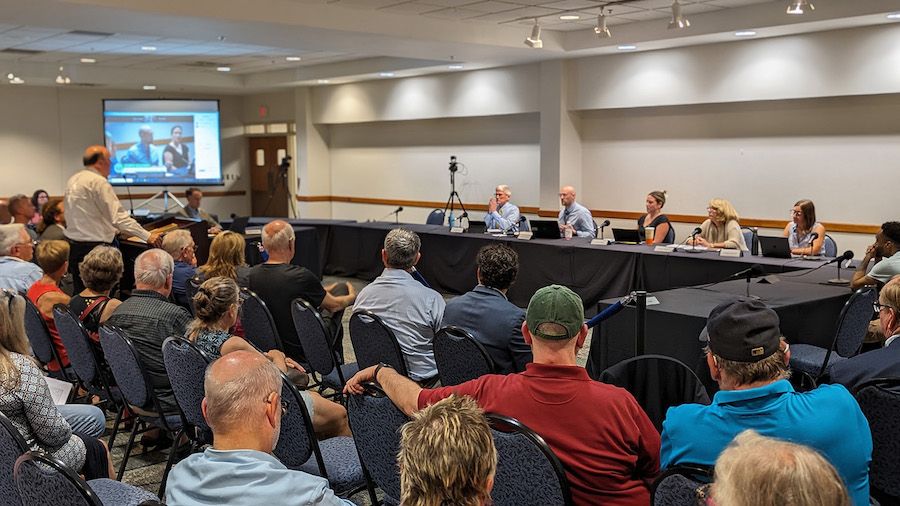 School is back in session, as East Lansing Public Schools welcomed students back this week and Michigan State University students are filtering back into their college homes. It is a busy and exciting time in our city.
It's also been a challenging few days as we watch the clean-up after the tragic tornado and wicked storm that rolled through our area Thursday (Aug. 24). The Williamston area experienced a confirmed EF-2 tornado touching down and roaring down I-96. The Lansing State Journal reported it overturned 17 semi trucks on the highway. According to Ingham County Sheriff Scott Wrigglesworth, the road will be closed for the foreseeable future.
There were downed power lines and trees in East Lansing, but schools were still open - unlike some neighboring communities.
It was a slower week in city government, but one big story did crop up about a contentious development proposal.
The Wednesday (Aug. 23) Planning Commission meeting saw 85-100 citizens in attendance. Many stepped forward to speak out against the proposed affordable housing development at 530 Albert Ave. The Downtown Development Association (DDA) also took on the topic Thursday (Aug. 24). Both bodies voted in favor of recommending the City Council approve the construction. Here is the in-depth reporting from ELi Reporters Dustin DuFort Petty and Alice Dreger.
Otherwise, things slowed significantly for city government as there were only a few committee meetings and no major developments from City Council. This allowed ELi reporters to circle back and provide recaps to a couple meetings from Aug. 2.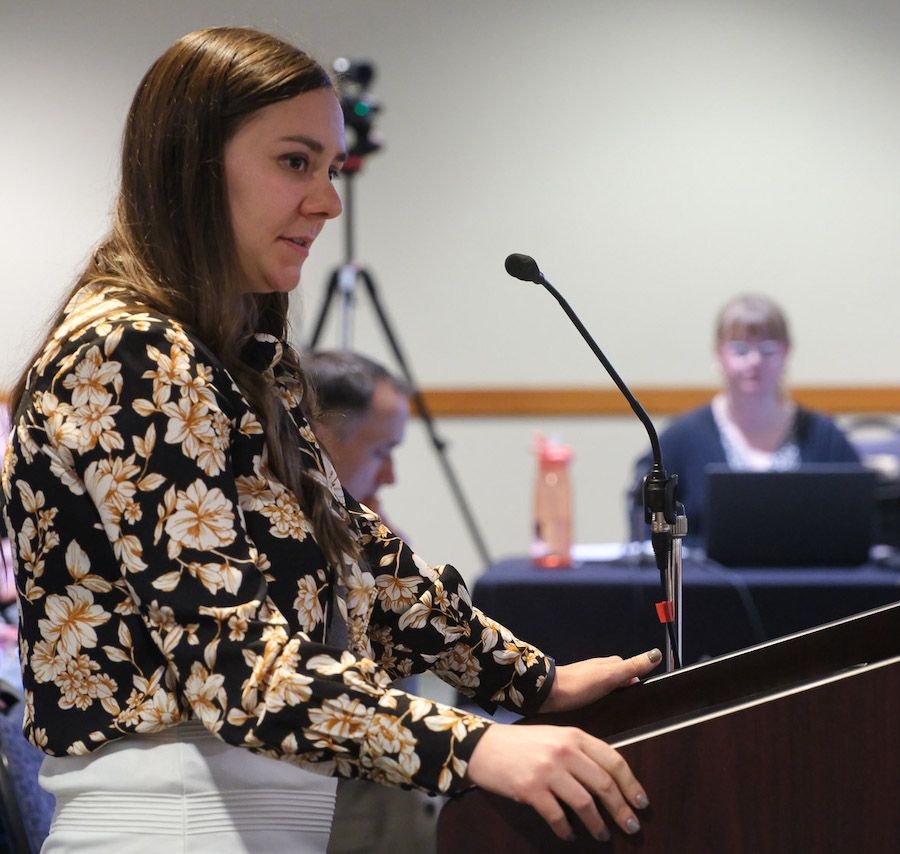 At the August East Lansing Independent Police Oversight Commission (ELIPOC) meeting, Police Social Worker Taylor Knickerbocker presented. ELi City Desk Editor Luke Day reported  the department desperately needs a second social worker, but finding one has proven to be difficult. As a result, Knickerbocker is regularly working more than her scheduled hours to keep up with a never-ending demand for her services.
Dustin attended the Zoning Board of Appeals meeting where the University Lutheran Church received approval to install a second solar array. Earlier this summer, the church was denied a permit for the solar array because it would bring the church's energy capacity over limit allowed by a city ordinance.

Looking ahead to election season, ELi is assisting the League of Women Voters to put on a forum where candidates express their views. The event is scheduled for. Sept. 14 at 6:30 p.m. In preparation, we are asking community members to fill out a survey that will help us shape questions for the forum and our reporting throughout the race. Stay tuned for profiles by the ELi team on the eight candidates vying for the three open seats on Council.
Next week, there are zero (!) meetings scheduled for East Lansing city government.
The East Lansing Board of Education will hold its first meeting since the start of the school year. The board will meet Monday (Aug. 28) at 7 p.m. in the lower level of the high school. See the agenda here.
Summer really is drawing to a close.
If you're out and about town this weekend, it's your final chance to enjoy the Albert EL Fresco. The city is dismantling it Monday (Aug. 28) and Albert Avenue will be open once again to traffic. Here are the details.
New ELi Now column provides live updates.

This is the first week of ELi Now, a new feature that allows us to broaden our coverage. ELi Now is a column that our reporting and editorial team adds to throughout the week. It consists of shorter - but important -  stories we would otherwise not have the resources to cover. Have an event or quick story you'd like ELi to cover in ELi Now? Let us know!
Because we are now providing live updates to news throughout the week, including events coming up on the weekend and next week, your East Lansing Insider Saturday Mailer will be shorter going forward. There are a number of benefits to becoming an Insider member, including getting ELi Now posts and stories (members get content first!) to your email.
Becoming a member means an investment in ELi's public service journalism! Here are details on how to become an East Lansing Insider member.
The new column also allows the ELi team to continue to provide you with the investigative reporting readers have come to rely on from our nonprofit news service. This week, ELi established a special new Investigative News Fund to support our investigative reporting for East Lansing. Read more here.