Join ELi for a Movie Night at the Robin Theatre
"Vengeance" tells the story of an investigative journalist in a fun and engaging way. Come hang out with ELi and help support your independent, non-profit news source.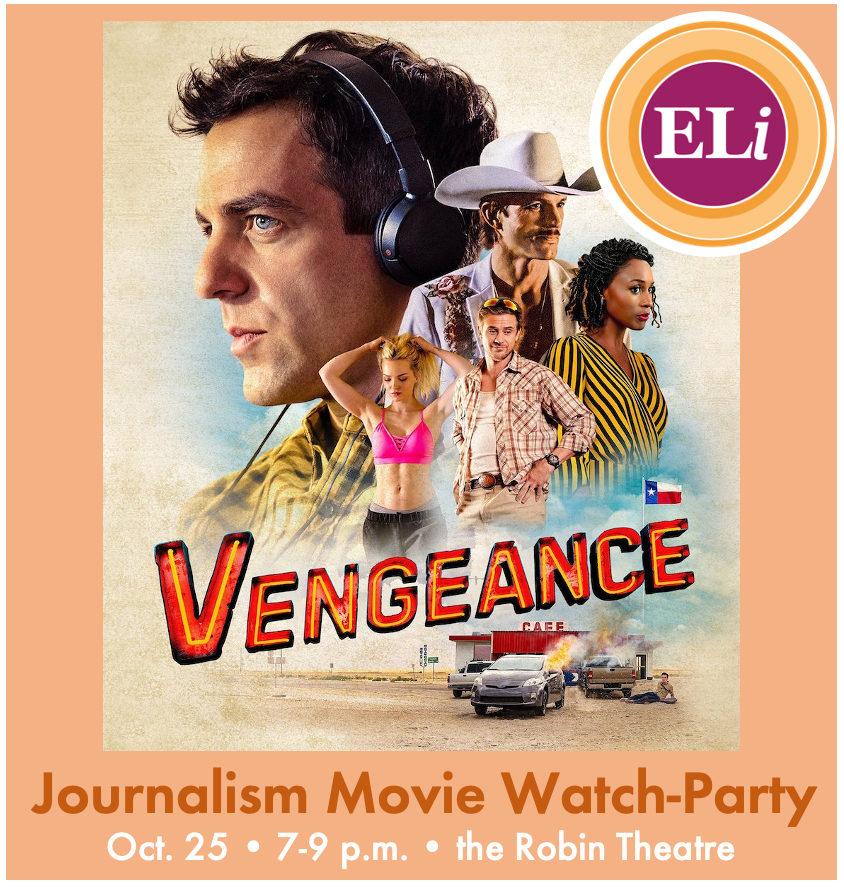 By Julie Seraphinoff
East Lansing Info - the local, independent, nonprofit news source for East Lansing - is holding a fundraising event, watch-party of the 2022 film "Vengeance."
The Oct. 25 event will be 7-9 p.m. in the Robin Theatre, the intimate listening room and alternative performance art venue at 1105 S. Washington Ave., Lansing.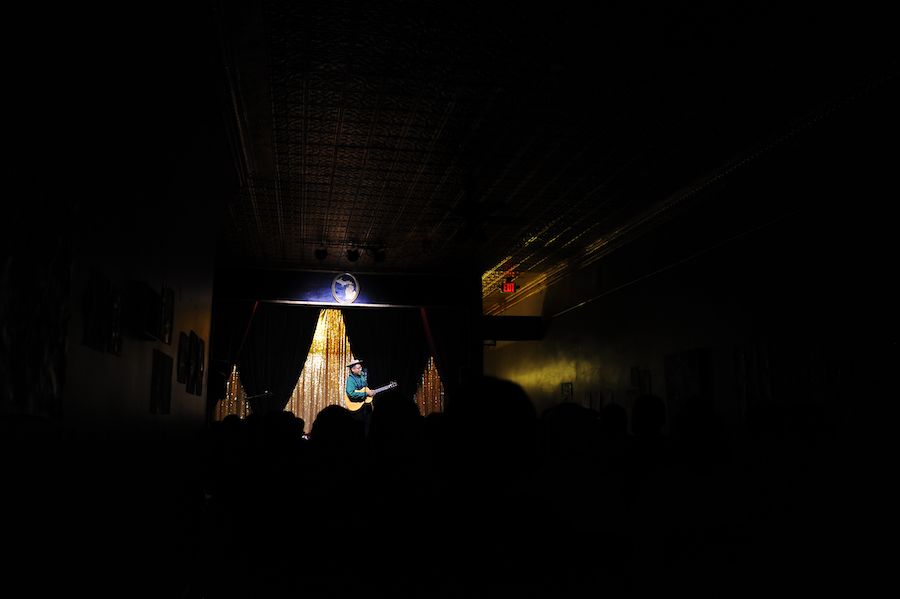 Tickets are $15, but additional donations are welcome. Tickets are currently available online.
This is the second journalism movie event hosted by ELi. The first one, which sold out, was last April and featured the showing of "Storm Lake," along with an engaging follow-up discussion about community news coverage.
Sticking with the theme that is, obviously, important to ELi, "Vengeance" tells the story of an investigative journalist who travels from New York City to Texas to investigate the death of a woman who he "hooked up" with.
ELi Development Director Al Hargrave said her and Executive Director/Publisher Beth Peck were looking for a journalism-themed movie built around investigative journalism, a crucial aspect of ELi.
"We want to show a movie that presents what ELi is doing in a fun and engaging way," Hargrave said. "I watched this one and it is funny, absorbing and the rights were available. Everything worked out."
"Vengeance" (rated R for language and violence) is the cinematic debut of B.J. Novak, who wrote, directed and produced the movie. He also plays the lead character, Ben. Novak is known as a writer, director, producer and ensemble cast member of "The Office." Other cast members include Boyd Holbrook, Dove Cameron, Lio Tipton, Ashton Kutcher and John Mayer.
According to a review in the Washington Post, "Vengeance" is a "[dark] comedy about cultural arrogance, the opioid crisis, guns, storytelling and the need to, well, get even."
A review on IMDb suggests the movie is "a sharp commentary on 2022" and "requires a lot of thinking about society and the way society works, which is very philosophical."
The watch party comes just before the start of ELi's sustainability campaign, which runs the months of November and December.
"We wanted to have a community event at the beginning of our sustainability campaign. A starting event," Hargrave said. "We want to reach out to our readers who want to come hang out with East Lansing Info for a fun yet relaxing evening of community and entertainment."
To add to the evening, attendees are invited to BYOB from Sleepwalker Ales, located next door to the Robin Theatre. You can also grab a bite to eat before the show at Sleepwalker, Saddleback BBQ, the REO Town Pub or The Rusty Mug Bar & Grill, all within a block of the theater.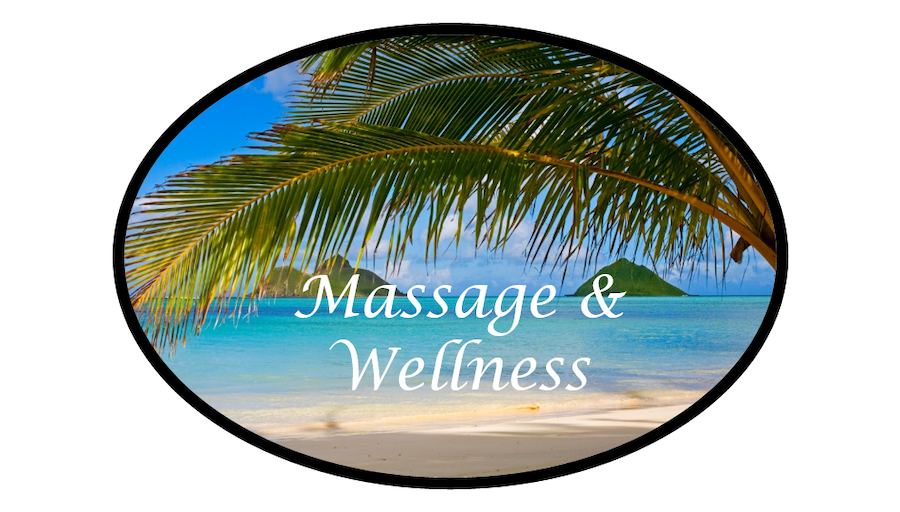 This film is sponsored by Massage & Wellness Store, Med Spa and Center, downtown East Lansing's most tranquil setting. Since 2005, Massage & Wellness has been MSU and the Greater Lansing Community's home for skincare, holistic and med spa services. Check out the myriad of services they offer, and use the code FILMOCT23 for a 15% discount on any med spa or skincare service!