Real News of East Lansing
Here's your Saturday round-up of EAST LANSING news!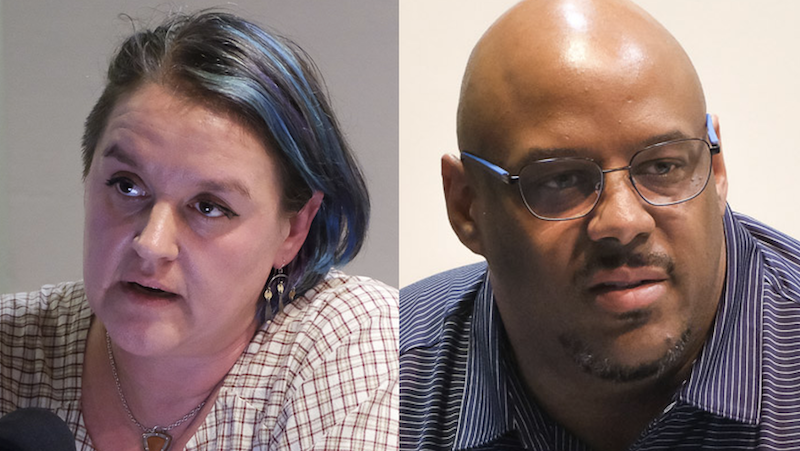 It was a big week in East Lansing and ELi is back up to full speed, if not to full strength. (More on that in a bit.)
At City Council this week, public comment brought about an hour of outrage regarding Attorney General Dana Nessel's decision not to charge the East Lansing police officers involved in the April shooting of DeAnthony VanAtten, but to bring seven felony charges against VanAtten. Read more in our report.
That wasn't all that happened at council, as two other issues brought forward tensions over questions of possible conflicts of interest and uses of public funds. Mayor Ron Bacon and City Manager George Lahanas wound up in a debate over how to support local businesses. In the discussion, there were allusions to city government support given last year to the Fashion Fiber Festival, an entrepreneurial event sponsored by then-Mayor Jessy Gregg's downtown fabric store. Read more here.
Council member George Brookover has been absent of late, missing meetings since early June. Late Friday, he provided ELi with a statement explaining that he has been suffering from "a lingering pneumonia" subsequent to a Covid diagnosis. He expects to be back soon. Read the full statement here.
By the way, with our council coverage back, you have an opportunity to see for yourself the value of an independent local news organization. Please read our reporting on council this week and then have a look at the City of East Lansing's official account of what happened at the same meeting. We think you'll see the value ELi brings.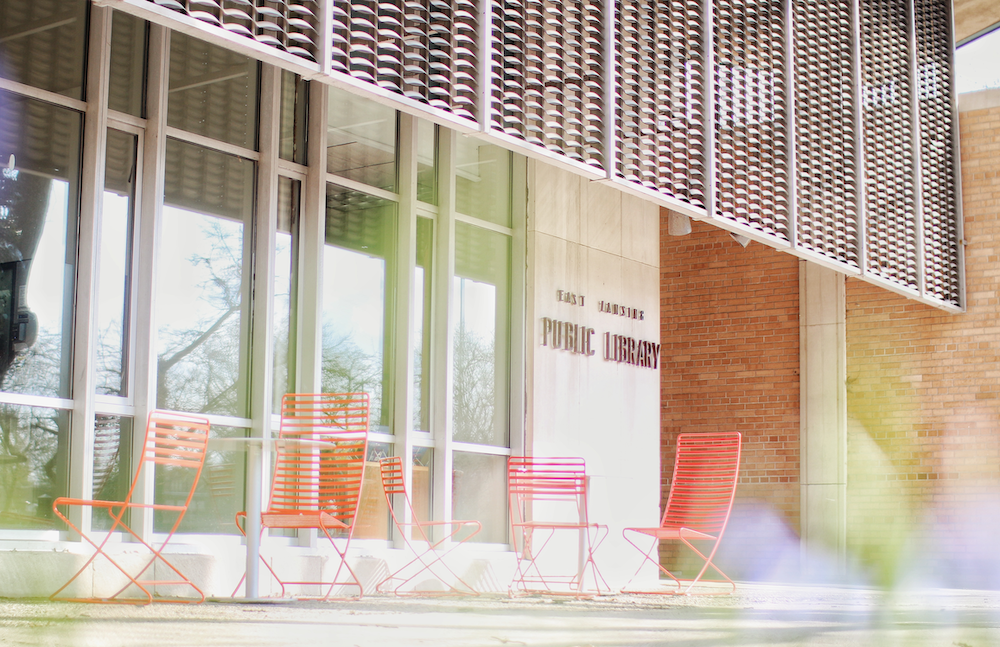 This week, ELi also brought you a voter guide on the library millage that will be on the Nov. 8 ballot. As always, our voter guide goes beyond the ballot language to give you the history and context of this tax proposal. Planning to vote? Check it out.
The city announced on Wednesday it has received a $1 million grant from the Michigan Economic Development Corporation for placemaking. The centerpiece of this revenue boost is expected to be a new pavilion for the farmers' market in Valley Court Park.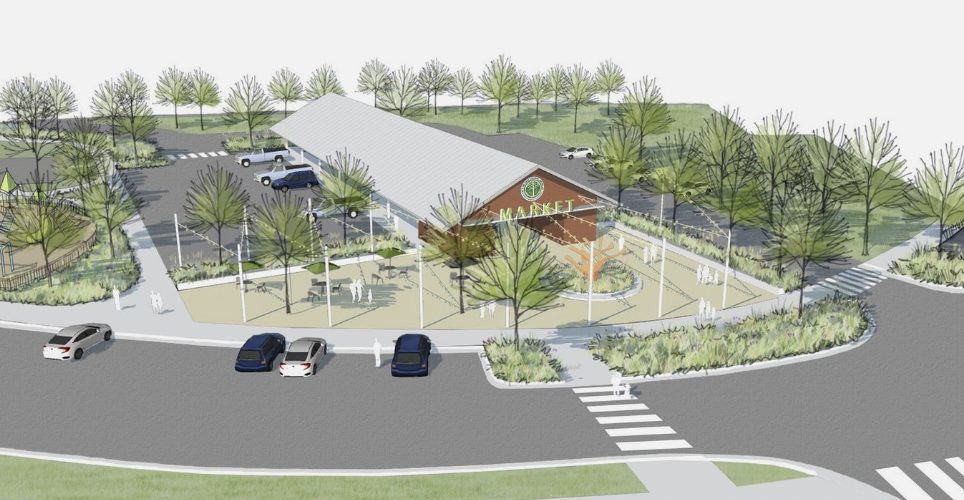 On Thursday, we brought you that news but we also dug a lot deeper into the question of what big redevelopment may be ahead in the Valley Court Park region of downtown. That story pulls you up to speed on what's going on with plans for an Artspace live-work apartment building, the Valley Court Community Center, Convexity's "Building C" affordable housing building, and the DDA's Evergreen Properties. Read it all here.
ELi announced this week that we've expanded our editorial staff with the hiring of Lucas Day to be our City Desk Editor. Luke comes to ELi with a bachelor's degree in journalism from MSU and experience reporting for The State News as well as other outlets.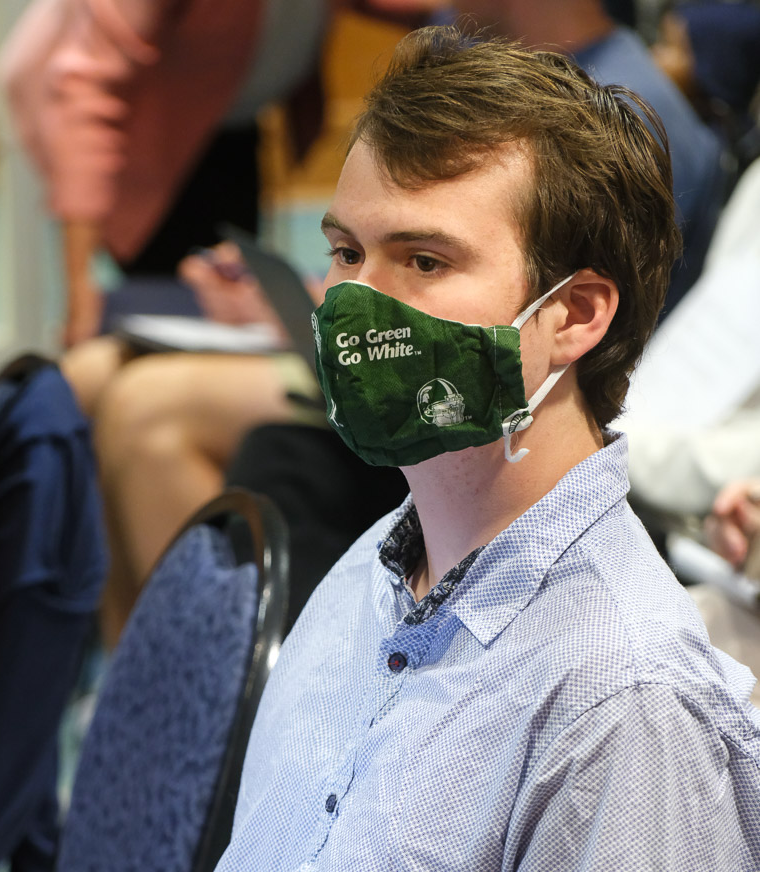 Right now, Luke is working on a story about the continued problems with flooding in big rains. Have an experience you want to share for this reporting? Drop a note here.
With Luke and our Managing Editor Julie Seraphinoff in the lead, our editorial team is strong and energized. Now ELi is looking for more people to work with us as reporters.
We welcome students with skills in the areas of reporting and professional writing. But we also welcome all residents of our community who believe in the importance of independent and factual news provision. Do you have a few extra hours a week to cover a beat for us or to pick up occasional assignments? Read this and then be in touch.
Expect a busy week in city government this week.
The East Lansing Arts Selection Panel meets on Monday, as will the Human Rights Commission, the Transportation Commission, and the Senior Commission. On Tuesday, City Council will hold a discussion-only meeting. There's no agenda posted for that yet, but when there is, it will be posted at the city's portal. Planning Commission will meet Wednesday and Arts Commission on Thursday.
The Planning Commission's meeting on Wednesday will include a public hearing on a rezoning proposal for a parcel on West Road on the north side of town. Here's the public notice.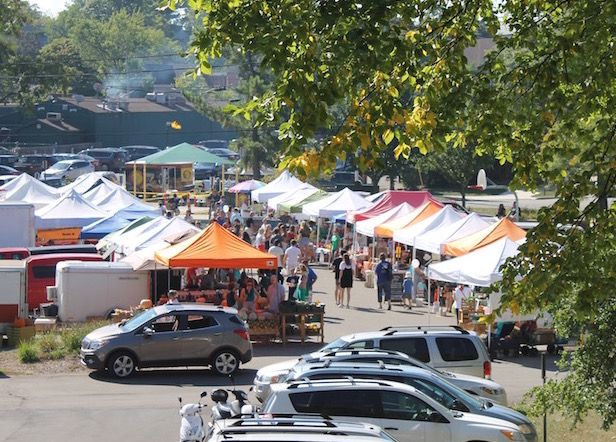 Looking for something fun to do this weekend? The farmers' market is still going on Sundays, 10 a.m. – 2 p.m. in Valley Court Park. This is a great time of year to start stocking up on host/hostess and holiday gifts that are locally made.
The East Lansing Public Library has lots of events coming up this week, including Maker Monday, Scrabble Hourand the French Club. Check out those activities at the library's homepage.
And our new Donor Relations Manager Al Hargrave Jackson let us know about a fun event happening next weekend in case you want to mark your calendar. That'll be The Cracked Pot Studio Tour. According to the event website, "You can tour private studios, enjoy demonstrations, meet the artists and buy directly from the hands that created all the beautiful sculptures, pottery, and ceramics."
Have an event you'd like us to mention in the Saturday East Lansing Insider mailer? Let us know!
And if you haven't already done so, please consider a paid subscription to the Insider to support ELi's reporting. For just $100 a year, you can help keep this news coming. And you'll get East Lansing news as soon as it breaks. Subscribe here.