There's a storm coming, soon.
Ice may arrive sooner than previously expected.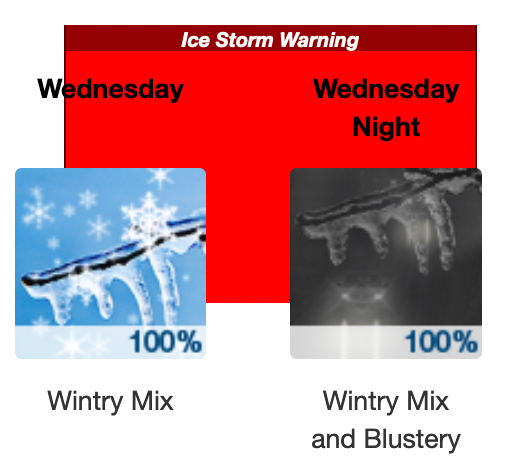 By Alice Dreger, ELi's Publisher
East Lansing is set to get some ugly weather over the next two days. The National Weather Service advises that precipitation potential will be at 75% by 11 a.m. on Wednesday (tomorrow), with precipitation potential at 95% by 2 p.m.
The roads may be bad sooner than you were expecting. That's why we're sending this alert. Here's the NWS's current graph:

Even a small amount of ice on the roads can make them dangerous and impassable. Drivers are being advised to get off the roads early and not to wait until the end of the typical workday.
The City of East Lansing has issued a notice about what their crews are planning to do in terms of road clearance. Find that here.