Updated: Help ELi Keep the Lights On as We Provide the News
CORRECTION - ELi is re-sending this announcement to our East Lansing Insider subscribers with the correct donation link in the last sentence.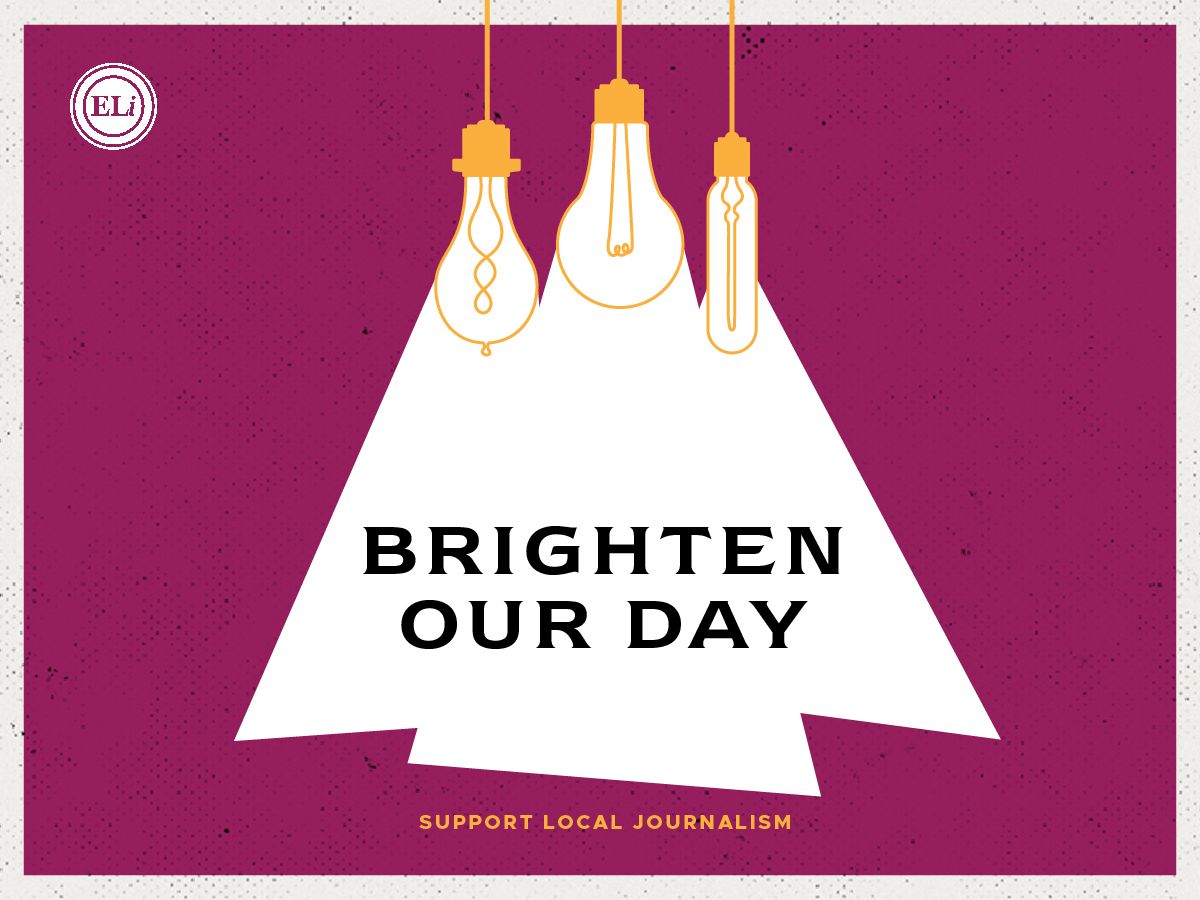 By Beth Peck
East Lansing Info (ELi), your online community news service, is excited to announce its annual campaign! With a goal of raising $200,000, this campaign will ensure we have enough commitment from our readership to keep the lights on while we work for the East Lansing community in the coming calendar year.
Achieving our goal means we can focus on doing what you want us to be doing – shining a light on local matters and getting your questions answered, rather than focusing on fundraising. It will also put us on steady footing that will pave the way for continued quality services in 2024 done with resiliency and strength.
During 2023, we have covered East Lansing elections, development, East Lansing arts and culture, people in our community and much more. We also provided ongoing, deep-dive investigations into crucial city issues such as top-level city employees leaving their jobs and safety issues in the schools.
In order to continue giving you the high-quality news and information you want, we need funds in the bank to pay our reporters reasonable compensation — never as much as they deserve, but everyone at ELi sees the work as public service.
Light up our goal of raising $200,000 and watch us turn all the lights on!
A group of core donors who believe in the work of ELi have pledged toward a community match. This, along with matching funds from a NewsMatch grant, allows us to offer a match of $35,000. This means every donation up to this amount will be doubled.
It's easy to help out by making a monthly commitment or a lump-sum contribution. And here's the great thing: It's tax deductible!

So, if you want to be an integral part of ELi bringing the news in 2024 and help us keep reporting on the finances of the city, our schools, big development, local charities, sports, arts and culture, brighten our day by donating now. The sooner we get the commitment of our community for 2024, the sooner we can focus again almost entirely (as we were able to do in 2023) on providing the service you've come to expect from us.
You can make a lump-sum contribution or easily commit to providing a steady monthly donation via credit card or automatic bill-pay. You can also nudge your friends and neighbors to help out.
Thank you for your support! We couldn't do this without you.
Click here to help.