We've got a lot of big news this week.
East Lansing news that matters.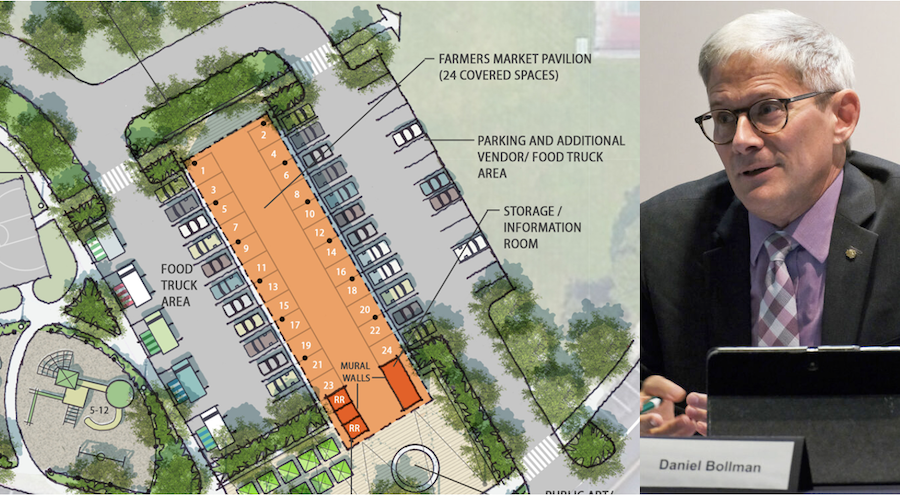 ELi's Luke Day and Alice Dreger teamed up to report out of Planning Commission and the Downtown Development Authority respectively on reactions to the proposal for big changes to Valley Court Park. While excited about the opportunities, members of both these Council-appointed boards expressed reservations about paving over the center greenspace of the park and about the lack of details on outdoor performance spaces. City Manager George Lahanas had no reservations, saying he thinks the concept presented is "great" and that the park is "underutilized." Read more.
Alice also reported out of the DDA on local developer Paul Vlahakis' pitch to the DDA for a large redevelopment project that would replace the existing Dublin Square restaurant with a 12-story building chiefly made up of student rental apartments.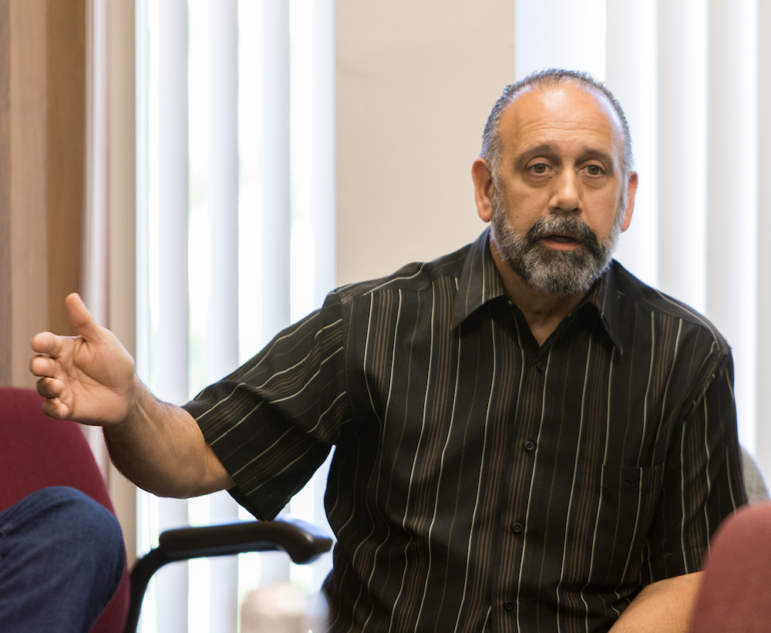 Vlahakis also wants to see another seven stories of student housing on the DDA's properties and a large parking garage built near Valley Court Park. But there's a wrinkle: He doesn't own most of the properties he's proposing to use, and the owners say they aren't partnering with him. Read all about it.
A proposal to install a 130-foot-tall communication tower on the East Lansing High School campus was discussed at Monday night's East Lansing school board meeting. ELi's Dustin DuFort Perry brings that news along with a follow-up interview on the subject with Board Vice President Chris Martin. Read on.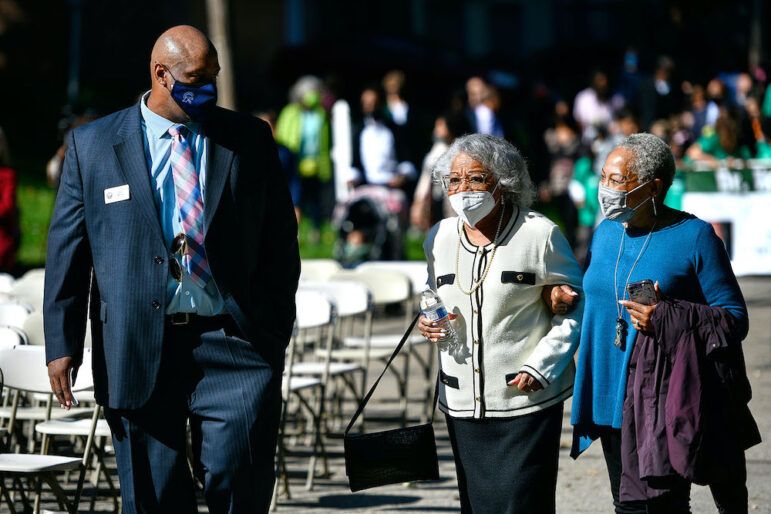 In our continuing series catching up with City Council members, we bring Dustin's report on Mayor Ron Bacon's reflection of his time in office. Bacon had three priorities when he ran for his council seat: supporting small business, fair budgeting and regional partnerships. How does he think things are going? Find out.
Luke also reported for us on the myriad of environmental projects that are being undertaken by the City of East Lansing. Learn more about what's happening with urban forest management, recycling, and possible composing and compacting projects in that ELi report.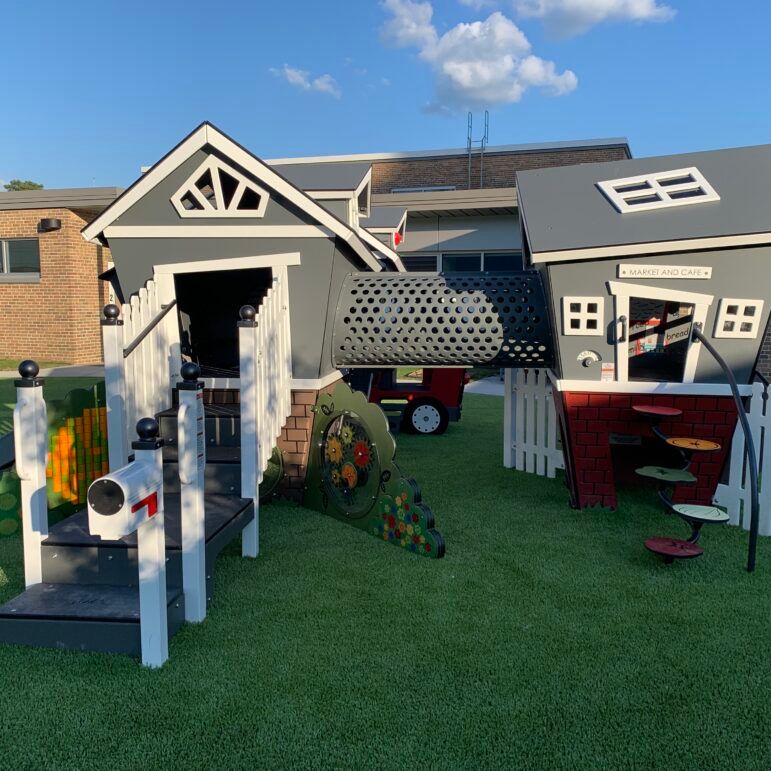 Finally, Dustin also brought the story this week of the reopened Red Cedar Elementary School's diverse programming for the district. "Our staff is super dedicated to its students," ELPS Assistant Superintendent Glenn Mitcham said. "They're going to do great things with that school." Read more.
East Lansing's government is looking for your engagement.
In addition to city staff actively seeking public input on the Valley Court Park concept plan, this coming week East Lansing's Police Oversight Commission will hold its annual public input meeting on Wednesday, Nov. 2, at 6 p.m. at Hannah Community Center.
According to the announcement of the event, "The annual forum is in accordance with Ordinance No. 1503 to receive input from the public. The Commission was established to increase accountability of the East Lansing Police Department (ELPD) and to strengthen conditions leading to trust in ELPD by the community that it is pledged to serve. Because the East Lansing City Council is committed to the goal of racial equity, the Commission will give priority to addressing racial inequities as well as use of force in policing." Read more about the background in ELi's reporting on policing.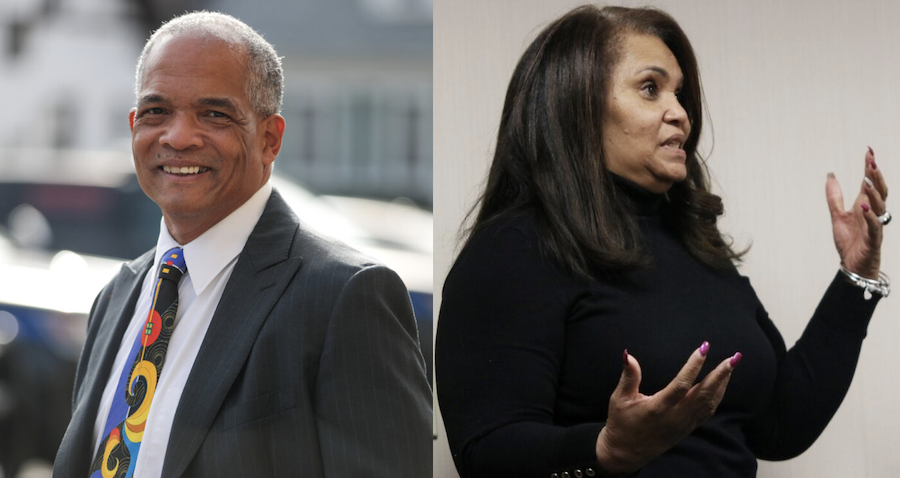 The City also announced this week ELPD is partnering with Michigan State University's Department of Police and Public Safety to form the Proactive Engagement and Community Enhancement (PEACE) Team, "which will work to address community concerns with long-term solutions on both sides of Grand River Avenue." Learn more here.
The City Clerk's office is reminding folks to return their absentee ballots – and to register to vote now if they're not already registered and plan to vote in the Nov. 8 election. More information on how to vote in East Lansing is available here. For ELi's nonpartisan guide to the election, click here.
East Lansing's Department of Parks, Recreation and Arts is looking for donations to benefit the Greater Lansing Food Bank. The drive will run Nov. 1-15 and donations can be dropped at the Hannah Community Center (819 Abbot Road). According to the announcement, "Only non-perishable food items are being accepted. These include things like jars of peanut butter, canned soups, canned vegetables, canned meat and fish, rice, cereal or pasta." Nothing in glass, please.
What else is going on around town?
Tomorrow (Sunday) is the last day of the farmers' market. Catch it from 10 a.m. to 2 p.m. in Valley Court Park. ELPD officers will be at the market "with a treat station (handing out candy) and a trick station (showing off one of ELPD's patrol cars)."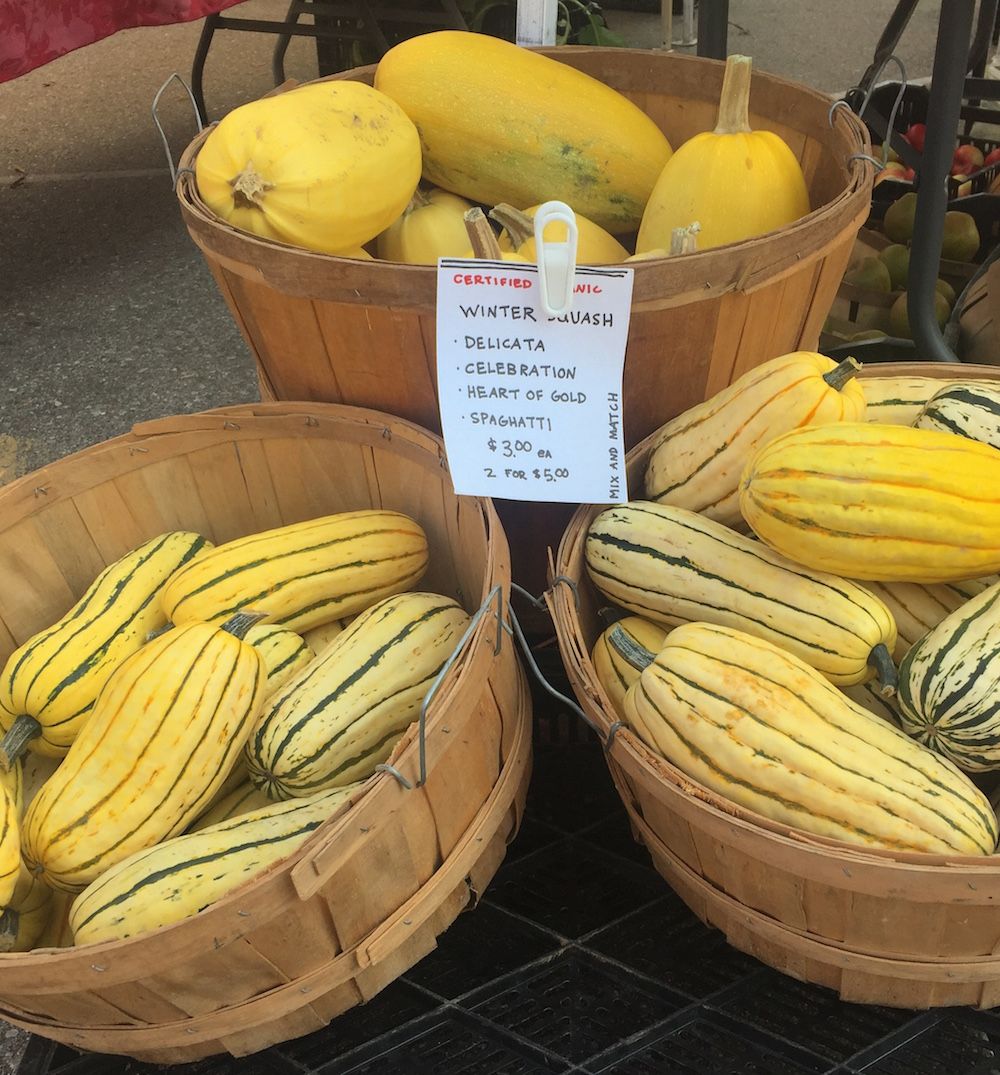 On Friday, Nov. 4, at 7 p.m., you can hear spoken word poet Will Langford in his performance of "Detroit: Workers, Teachers and Lovers" at the RCAH Theater in MSU's Snyder Hall. The event is free and open to all. Parking is free after 6 p.m. in the large lot across the street from Synder-Philips. A reception and book sale will be held after the event. Check ELi's webpage on Sunday (tomorrow) to find a feature on this event by ELi Arts & Cultures reporter Sarah Spohn.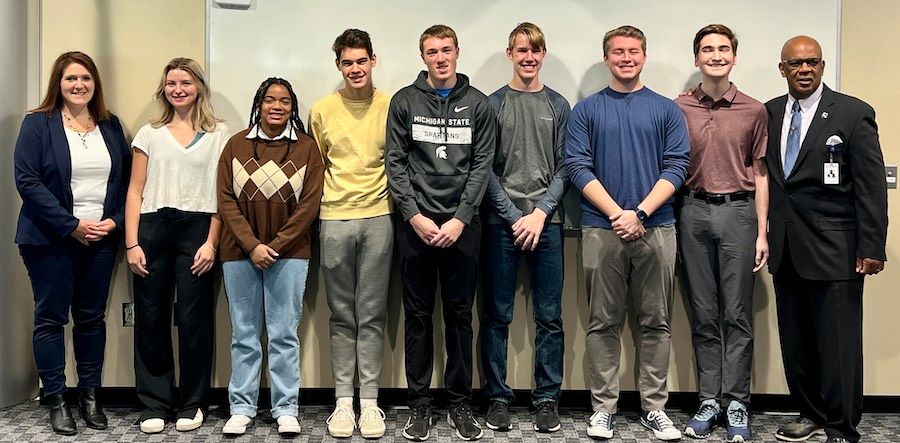 East Lansing High School has a National Merit Semifinalist this year: Vaughn Jarvi. William Beekman, John Bonnell, Skyler Hamlin, and Elke Schrenk are Commended Students, and College Board National Recognition goes to Janayia Edwards and Kennedy Duncan for the National African American Recognition Award, and Tate Schwartz and John Mcguire for the National Hispanic Recognition Award.
This week's city government meetings include City Council, the Zoning Board of Appeals, the Election Commission, the Downtown Management Board, the University Student Commission, the Police Oversight Commission and the Housing Commission. Find meeting times and agendas here.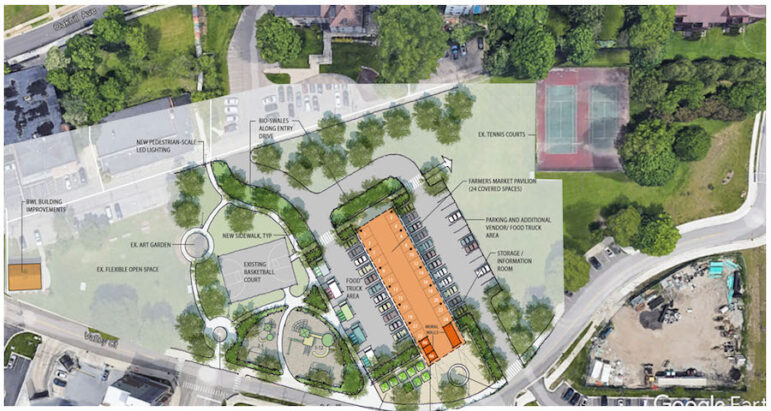 A special community engagement session on the Valley Court Park proposal will be held from 4-6 p.m., Thursday, Nov. 3, at the Valley Court Community Center. All are welcome to attend.
Got something you'd like us to share in the Saturday East Lansing Insider newsletter? Contact us!