We've had a big week of reporting on East Lansing politics.
What did you miss in East Lansing news this week?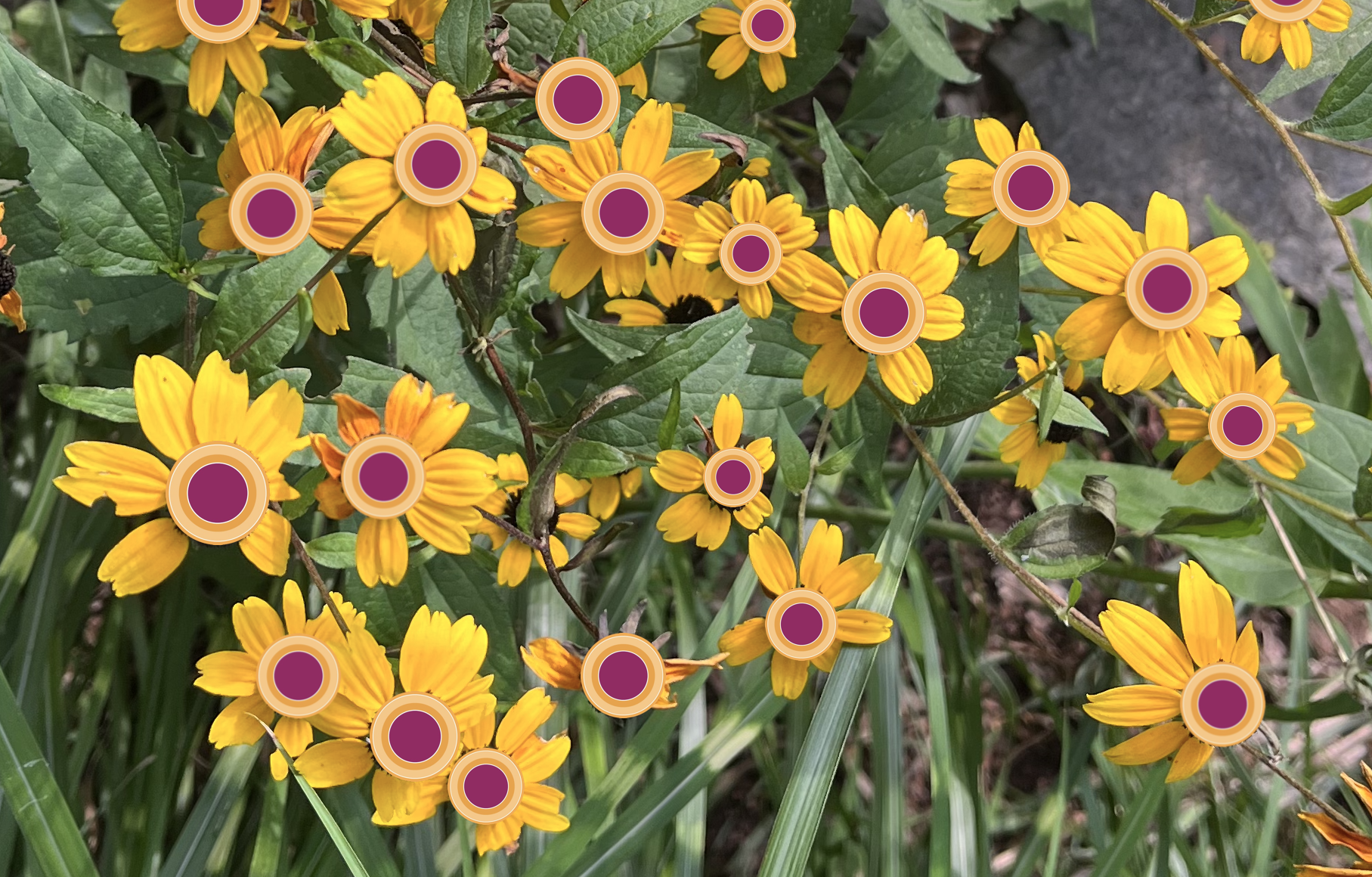 Let's get right to it.
ELi City Desk Editor Lucas Day broke the news this week that attorney Chris Martin has lost his appeal to appear on the ballot for the 54B District Court judgeship race in East Lansing. This means it's highly likely Lisa Babcock and Molly Hennessey Greenwalt will be elected to the two open 54B judge seats, as they are now both running unopposed.
If Babcock is elected judge, her council seat will be the fourth left vacant by council members' resignations in a little over two years. The remaining members will pick a replacement for her.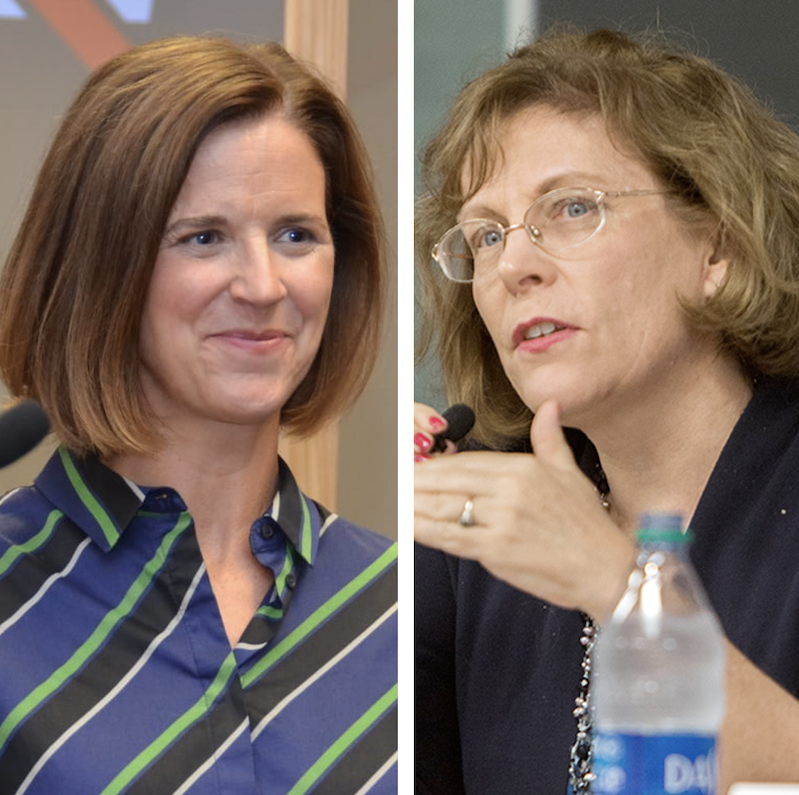 Also this week, Heather Brothers reported for us that the East Lansing Independent Police Oversight Commission passed a motion urging East Lansing City Council to denounce the charges leveled at DeAnthony VanAtten by Michigan Attorney General Dana Nessel.
Council didn't take up that controversial request at this week's discussion-only meeting, but they did deal with a lot of other matters, including ongoing questions about conflicts of interest, EV charging stations, a pick-up lane near Newman Lofts and more. The mayor also declared he hopes to "really aggravate Indianapolis" by making East Lansing the place to go for "travel sports." Read all about it in our council round-up.
The main event at council this week turned out to be a presentation of an engineering consultant's review regarding sewer backups and flooding in Glencairn. ELi's Luke Day talked to homeowners affected by recent flooding to bring ELi readers an in-depth report on the matter. Spoiler alert: With regard to flooding forecasts, the news is not good.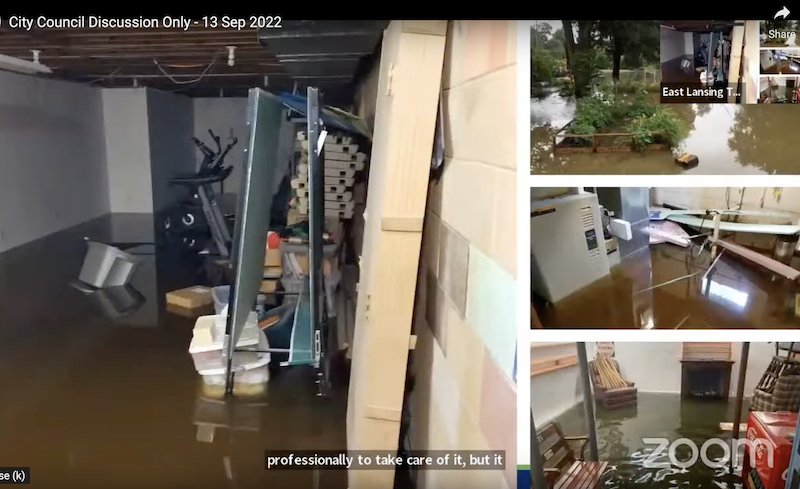 Also in the bad news department, ELPD is investigating a shooting that occurred downtown last Sunday. One person was sent to the hospital and 31 bullet casings from three different caliber guns were recovered at the scene. Read the basics here.
Asked on Thursday by ELi for an update on that case, Captain Chad Pride said ELPD's Detective Bureau is hard at work on the matter. "It's going to take some time," Pride said. "There is a lot of video evidence, some forensic evidence and one bullet extracted from one individual struck."
Speaking of crime, ELi had expected on Monday to report the sentence of local real estate developer Scott Chappelle who has pleaded guilty to tax evasion, but the federal judge postponed the sentencing for a second time.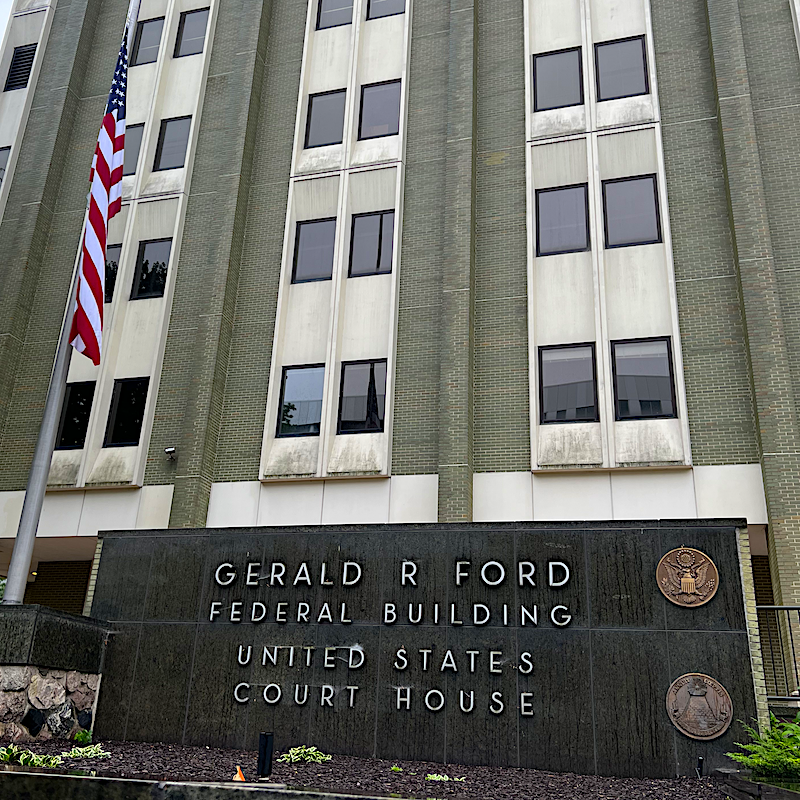 In the meantime, a trove of documents have been released by the court showing quite contrasting views of Chappelle and his actions. The question being debated by the attorneys now is not whether there will be jail time for Chappelle, but how much. ELi's Alice Dreger brings you the latest details and documents in that case.
We have heard readers' calls for a return of ELi's coverage of ELPS School Board and we are working on that. In the meantime, check out ELi's top story slot today for a profile of the new high school principal as reported by two ELHS students for ELi.
What's coming up this week in East Lansing government? Meetings of the Commission on the Environment (Monday), City Council (Tuesday), the Library Board of Trustees (Wednesday), the Parks & Rec Advisory Commission (Wednesday), the Downtown Development Authority (Thursday), the Brownfield Redevelopment Authority (Thursday), and the Building Board of Appeals (Thursday). Find all those agendas here. And remember that you have the right at every meeting to offer public comment.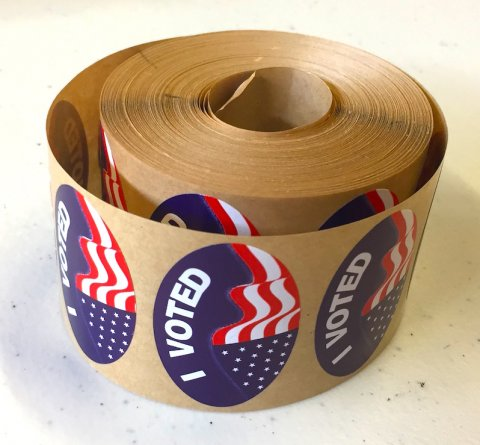 For National Voter Registration Day on Tuesday, the city clerk will be offering voter registration at the East Lansing Public Library and MSU's library. Get details here.
Looking for some fun? Join the drawing marathon at the MSU Broad Museum next Wednesday. Can't make that day? There's a lot more happening by way of the museum. Check it out.
Looking to get hepped up on some free sugar? Next Friday is the East Lansing High School Homecoming Parade and you can bet candy will be tossed out to fans along the route. The annual celebration includes the Trojan Marching Band along with school teams and clubs.
Don't forget this weekend is the Cracked Pot Studio Tour. According to the event website, "You can tour private studios, enjoy demonstrations, meet the artists and buy directly from the hands that created all the beautiful sculptures, pottery, and ceramics."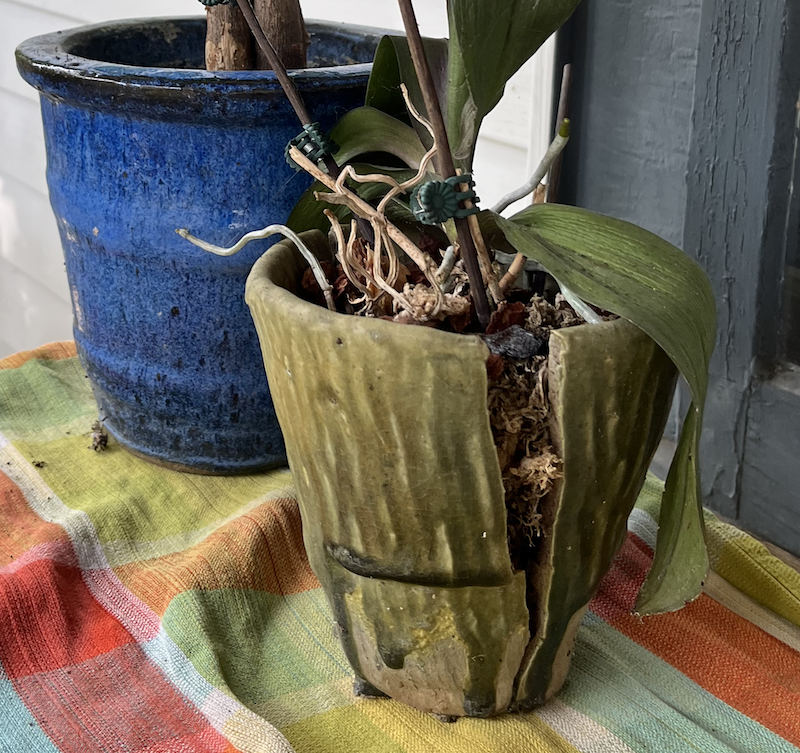 Have an event you'd like us to mention in the Saturday East Lansing Insider mailer? Let us know!
And if you haven't already done so, please consider a paid membership to the Insider to support ELi's reporting. Nobody but nobody brings the news we do. For just $100 per year or $10 per month, you can help keep this news coming and you'll get East Lansing news as soon as it breaks. Become an East Lansing Insider member here.
We currently have 72 members, netting ELi over $7,000 so far. That's great especially given that we just opened the Insider membership option this month! But our annual expenses come to about $200,000 a year. Help out this nonprofit public news service today.