ELi brings East Lansing the news.
Catch up on the week, East Lansing!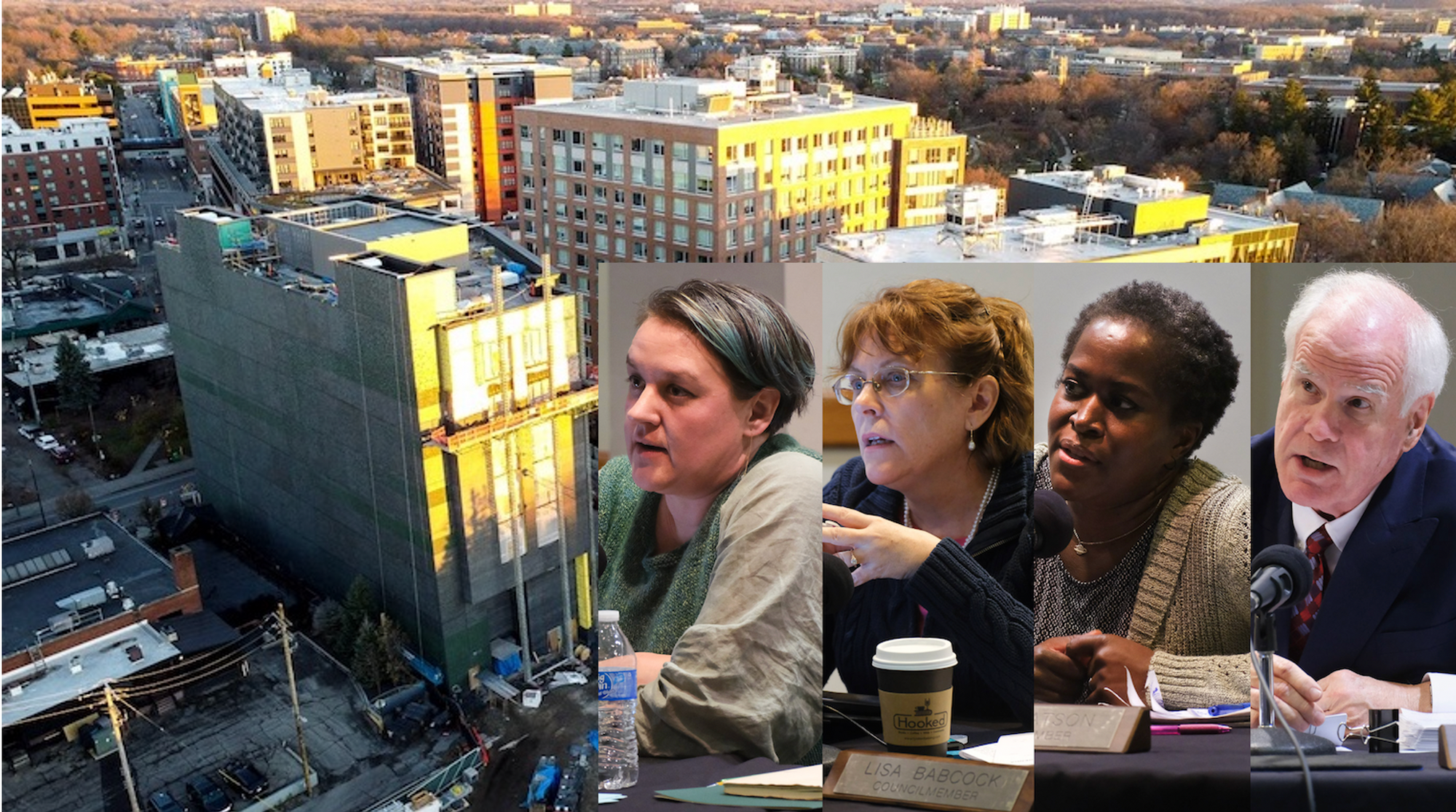 It was a marathon four-hour meeting at East Lansing's City Council this week, with Mayor Pro Tem Jessy Gregg running the meeting due to Mayor Ron Bacon's absence. Want to know what happened? You can read a general round-up article from ELi that catches you up fast, plus in-depth write-ups by our reporters on two major issues at the meeting:
ELi's Alice Dreger reports that Council voted 3-1 to authorize a refinance of the Downtown Development Authority's $5 million debt, acquired 13 years ago when the DDA set out to purchase properties to support major redevelopment. The surprising thing was not the vote itself but grumblings among three councilmembers about the DDA's diversion and use of taxes. Read on.
And ELi's Lucas Day reports on the presentation to Council by external consultants from CNA who have been studying the East Lansing Police Department. CNA is recommending revision of ELPD policies, addressing tensions within and around the department, and better data collection, including on the use of force by officers. Data analysis by CNA indicates evidence of racial bias in policing, and survey data indicate ELPD officers on average do not feel substantially supported by City Council, the city manager, the police chief and prosecutors. Read on.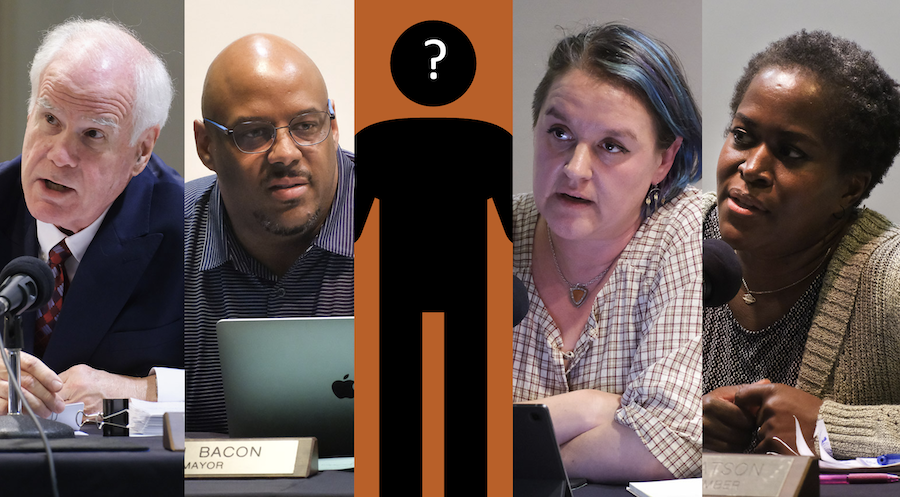 Applications are now officially open for the Council seat being vacated by Lisa Babcock, who is moving on to become a judge. Those interested must submit the required form by Dec. 28. Learn more here.
By the way, did you know that East Lansing appears to be the only municipality in our region with regular reporting on its government and school board? (Even Lansing doesn't have that!) If you give to East Lansing Info, thank you for making that happen for our community.
Two special events are happening today. And ELi's Arts & Cultures reporter Sarah Spohn brought news of both of them for us this week.
Read Sarah's story about what you can expect today, Saturday, Dec. 10, from 11 a.m. to 2 p.m. at Winter Fest, held for the first time at Hannah Community Center. Hint: food trucks, Nerf battles, bounce houses, ice carving, crafting and an indoor farmers' market.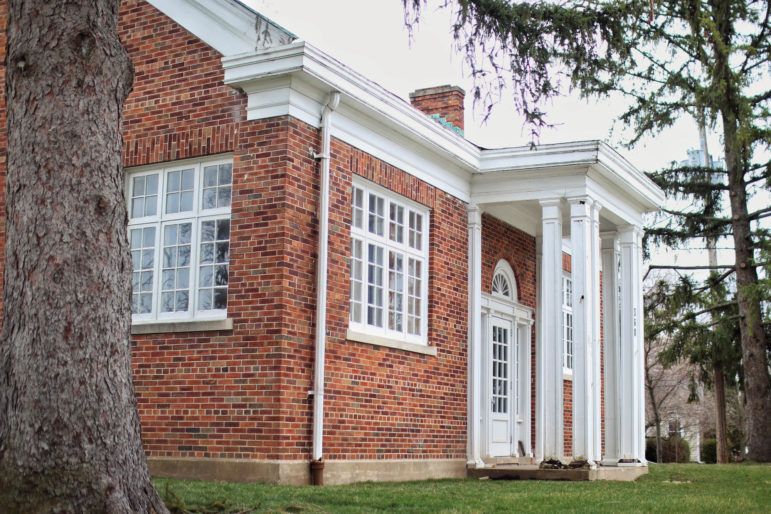 Then, tonight, head over to the Orchard Street Pump House in Bailey to hear not one but two Grammy Award winners. Doors open at 6:30 and The DonJuans will take the floor at 7 p.m. Read Sarah's report about the event and about the intimate "house" concert series run by founder Smitty Smith and his wife Kristin McCool. (Yes, that's really her name.)
On Sunday, Dec. 11, from 4-6 p.m., you can join the Lansing Poetry Club for "A Poetry Potluck" featuring Laura Apol, former Lansing Poet Laureate, and an open mic kicked off by Connor Beeman and Rosalie Petrouske. Participants are invited to bring a poem and a dish to share. That will take place at the University Methodist Church, 1120 S. Harrison Road in East Lansing.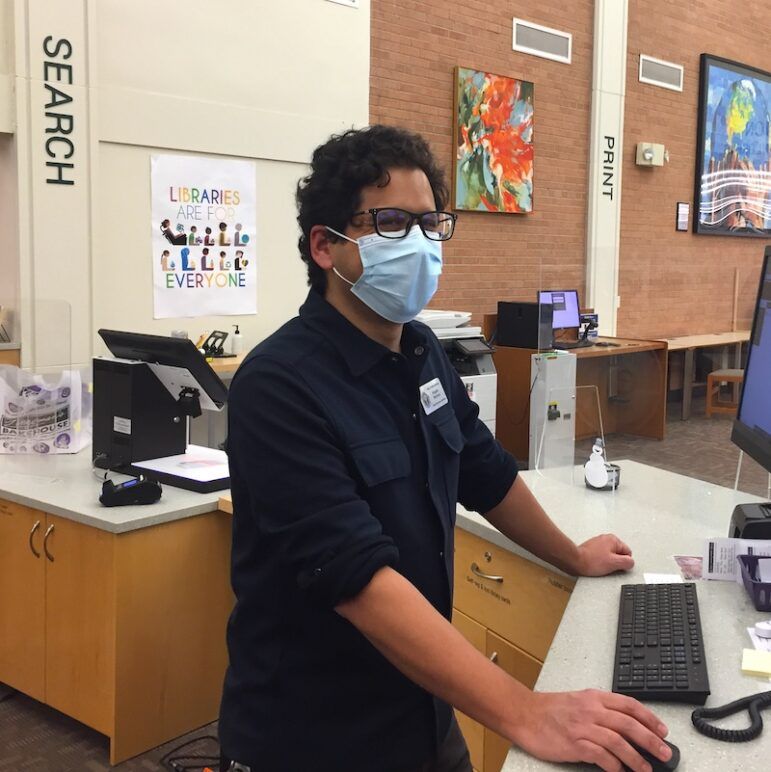 Hop to the East Lansing Public Library's calendar if you're looking for more local fun and edification. There's lots happening at the library for preschoolers, teens, lovers of classics and robotics, and more. Check it out.
What's coming up in local government?
It'll be a busy week in the administration of East Lansing Public Schools. The full school board will meet on Monday, Dec. 12, starting at 7 p.m. The agenda will be posted here. On Wednesday, Dec. 14, the board's Academic and Tech Committee will meet at 11 a.m. and the Policy Committee at 4 p.m. On Thursday, Dec. 15, the Finance Committee will meet. All of these meetings occur in the board room on the first floor of East Lansing High School.
In East Lansing city government, the Human Rights Commission will meet on Monday, Dec. 12, at 7 p.m., and Planning Commission will meet on Wednesday, Dec. 14, at 7 p.m.
City Council will meet on Tuesday, Dec. 13, starting at 7 p.m. at Hannah Community Center. Also on Tuesday, Dec. 13, the Board of Review will have its annual meeting to consider the matter of residents who need property tax relief because of poverty. Find the Board of Review's agenda with attachments here.
Thursday, Dec. 15, is set to be a big day of city commission meetings; Age Friendly Communities, the Downtown Development Authority, Arts Commission, and the Building Board of Appeals will all meet. The DDA will be discussing whether to continue giving River Caddis Development an exclusive right to redevelop the DDA's Evergreen Properties.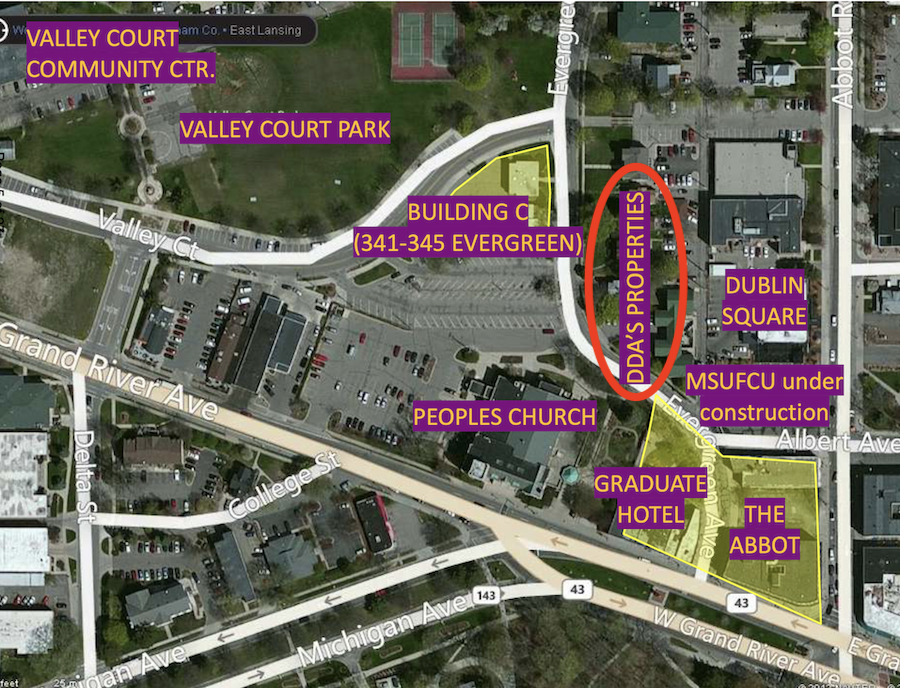 The DDA is also likely to keep discussing what to do about its forthcoming boon of diverted taxes, an issue that got Council's attention this week.
City agendas are posted here when they become available.
And don't forget…
Now through Dec. 12, East Lansing residents can recycle their non-functioning and functioning holiday lights by dropping them off in the cart in the entrance of the East Lansing Department of Public Works" up on State Road. Learn more here.
The City is offering extra curbside recycling pickup. Residents who live west of Abbot Road will have an extra recycling day on Dec. 12 and residents who live east of Abbot Road will have extra recycling days on Dec. 19. Learn more here.
No-fee curbside yard waste collection is coming back for one more round east of Abbot Road on Dec. 12. Learn more here.
Finally, a quick fundraising update from ELi: Thanks to our generous readers and local matchers, we are up another $11,300 towards our fundraising goal of $175,000. Our total in donations and annual commitments is now up to $77,866, bringing us 44% of the way towards our Annual Campaign goal. We have just about $11,000 in match funds left. Help us obtain those funds by donating today!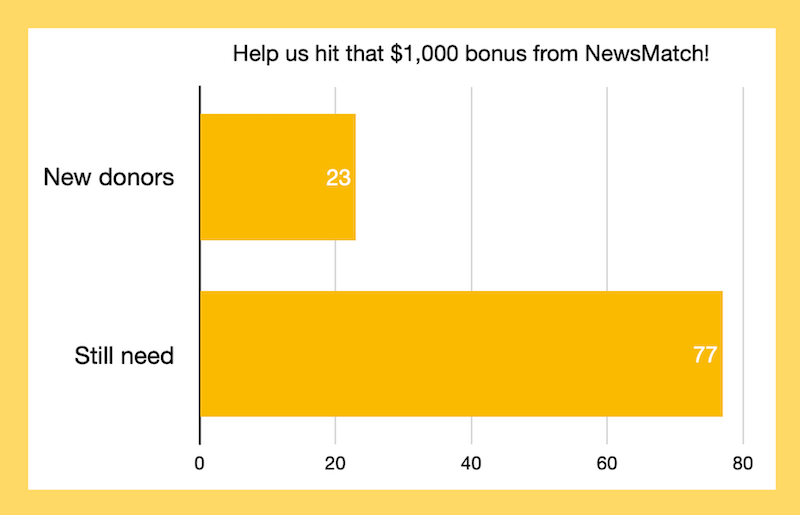 If you've never donated to ELi, now is a great time. If we obtain 100 new donors (giving any amount) by Dec. 31, NewsMatch will grant us a $1,000 bonus. Donate any amount quickly and easily here. If you commit to a monthly donation, we'll get a match at the annual level. Committing to $10/month brings us $240 closer to our goal!
Have something you would like included in this weekly East Lansing Insider newsletter? Let us know.
Thanks for being an ELi reader!
---