What's happening in East Lansing?
Catch up with ELi!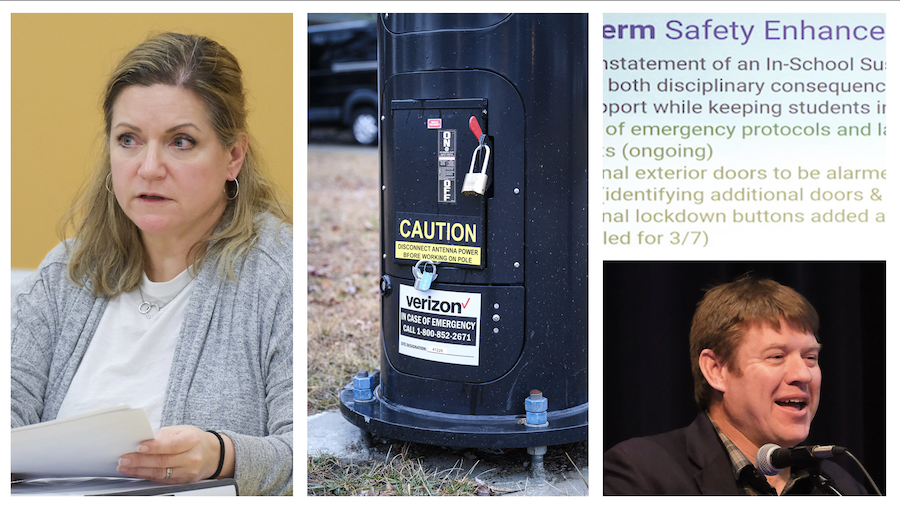 On Tuesday, March 7, East Lansing's City Council is finally set to publicly discuss the process for finding a new permanent city manager. The agenda shows that bids have now been received from four organizations offering to conduct the search. It's not clear who authorized issuance of the Request for Proposals (RFP) seeking a search firm . And, in a twist, one of the bids comes from a firm operated by Frank Walsh, Meridian Township's Manager. Walsh confirmed to ELi he moonlights as a head-hunting consultant.
This past Monday's meeting at the Hannah Community Center had representatives of Crown Castle surrounded by hostile homeowners from the Glencairn and Bailey Neighborhoods. The reps were there to answer questions about Crown Castle's plan to install 40-foot cell phone towers in residential neighborhoods. ELi's Luke Day reports on what the reps and the homeowners had to say – and that, while East Lansing's city leaders say nothing can be done, Ann Arbor has instituted design standards for this infrastructure. Read on.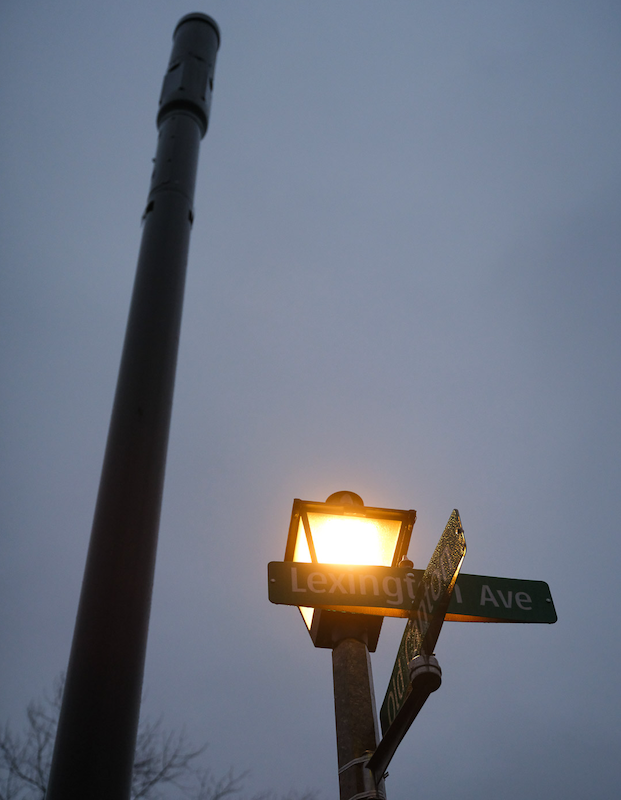 Monday's East Lansing School Board meeting went four hours and ELi's Alice Dreger brought two reports from it. Chris Martin was appointed back to the school board in a 4-2 vote. Why the split? And what decisions were made about the process outside the view of the public? Find out in this report.
Also: For months, we've been hearing about and reporting on two groups of high school boys fighting at the high school, a situation that left students, teachers and parents on edge, especially after a gun fell out of the backpack of one of those involved. Now, the tensions have eased. At Monday's school board meeting, the assistant superintendent of schools suggested administrative changes are to credit. But a group of parents and mentors have a different story to tell. Read on.
Turmoil continues in City Hall as this week saw the resignation of two more leaders: Interim Director of Human Resources Ben Dawson and Deputy Police Chief Chad Connelly. Connelly decried "unethical leadership and personnel decisions" in his early retirement announcement to colleagues. Interim City Manager Randy Talifarro tells ELi he is "continuing to provide encouragement to the committed City staff who are continuing to rise up and meet the challenges during this season of change." Get the story.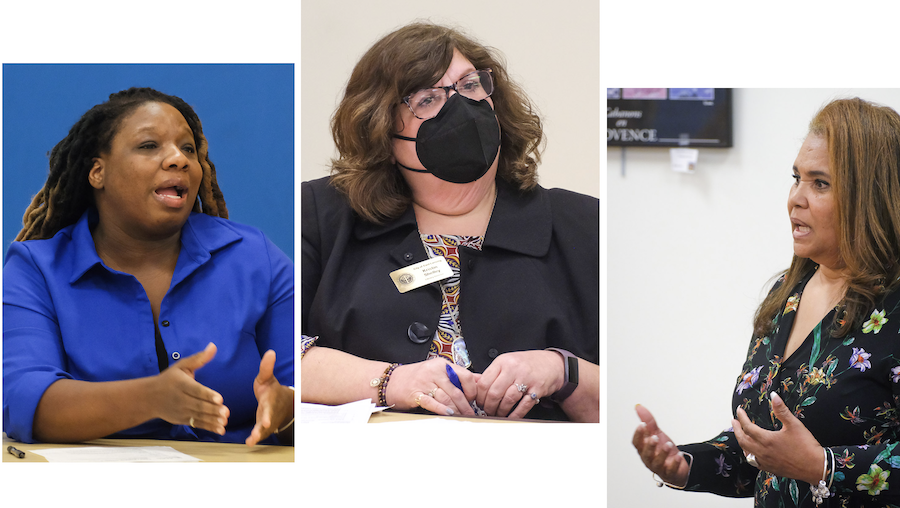 After two cancellations due to the shooting at MSU and the ice storm, the East Lansing Public Library Board of Trustees finally met again for the first time since mid-January. Most of the meeting was consumed with discussions of an explosive January 11 incident involving Library Director Kristin Shelly calling the police on a Black teenager whom she wrongly identified as having been to blame for an earlier incident of alleged vandalism. What happened at Wednesday's meeting? Find out in ELi's report from Dustin DuFort Petty.
Finally, some less controversial news: The City of East Lansing is looking to add more trees to right-of-ways around the city, especially in areas where trees were previously removed. The city hopes to partner with residents who would like to help care for the trees planted near their properties. Want a street tree planted outside your home? Learn more in a special ELi report from Luke Day.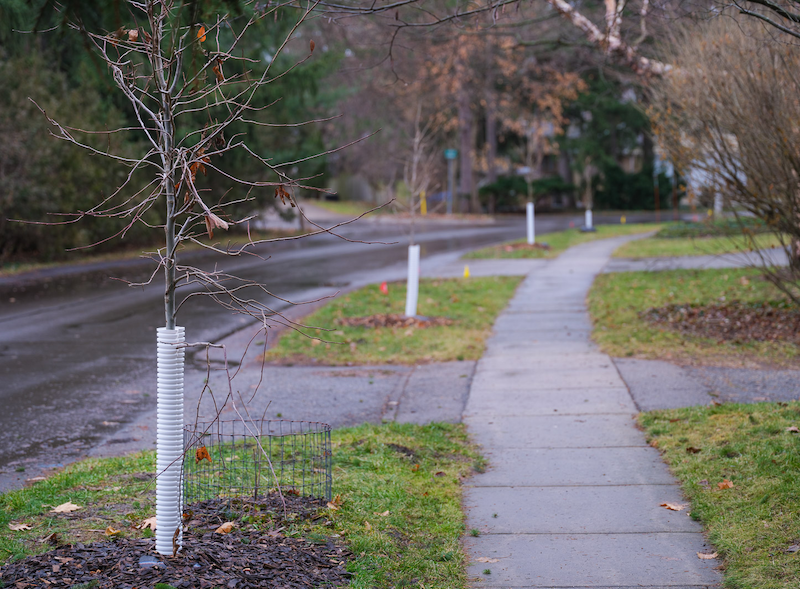 What's coming up?
Besides discussing the search for a new City Manager, Tuesday's agenda shows City Council is set to go into closed session to discuss the lawsuit known as Heos vs. City of East Lansing. That's the lawsuit over BWL franchise fees that ELi recently explained could throw the city's budget into waters uncharted.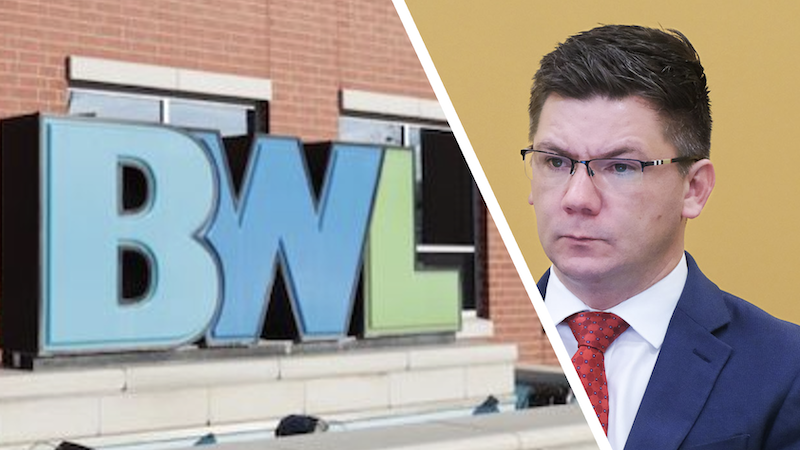 On Wednesday, March 8, East Lansing's Planning Commission will likely vote on whether to recommend a cluster development at Falcon Pointe on the north side of town. ELi has previously reported that elderly residents in the development are facing uncertainty because of the rocky history of this project, and their concerns have not abated. The commission will also be voting on another northside site plan and continuing discussion of the Shaping the Avenue plan – a plan currently aimed at a section of Bailey seen as ripe for development. Find the agenda here.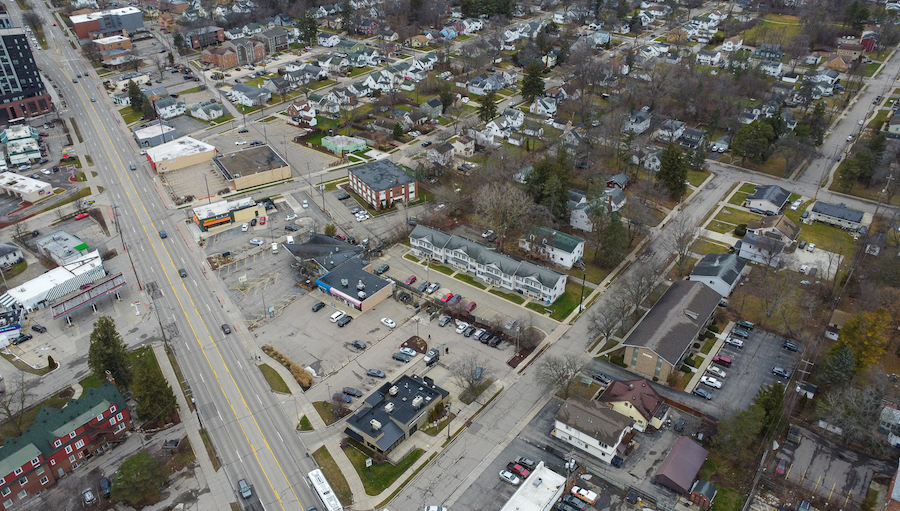 Also in City government, Transportation Commission will meet on Monday, March 6, the Downtown Management Board will meet on Tuesday, March 7, and the Historic District will meet on Thursday, March 9. Agendas will be posted here.
On Thursday, March 9, the East Lansing Public Schools' Mental Health Advisory Committee will hold an open meeting on Zoom. The district did not announce the last meeting of the group on Feb. 6 on the public calendar and the district's website about the group is well out of date. (The district is promising an update soon.) But Zoom link information for the March 9 meeting is here.
What else is happening around town?
Remember the Quiet Water Symposium? It's back in person today (March 4, 9 a.m. – 5:30 p.m.) for the first time since COVID, now reconceived as the Quiet Adventures Symposium – featuring not just boats but bikes and trail-hiking equipment. The event's mission is "to promote non-motorized recreation, safety and environmental best practices." This year's event will have 150 exhibitors, including (as usual) makers of some stunning handmade canoes. Learn more here.
For the schedule of free counseling services and therapy dogs offered by the City of East Lansing, please click here.
On Wednesday, March 8, from 5:30-7:30 p.m., you can drop by the East Lansing Public Library to meet Interim City Manager Randy Talifarro. Details are here.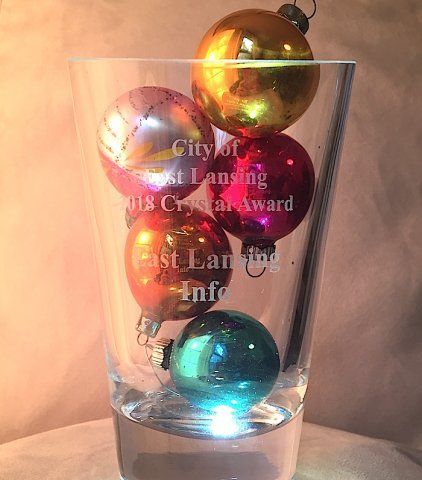 Know an individual, an organization or a business that has provided remarkable public service in East Lansing? Consider nominating them for a Crystal Award. This year's awards include two new categories, expanding the possibilities for recognition. Nominations are due March 20.
Have something you'd like to see included in the East Lansing Insider newsletter? Let us know!
---