What's going on in East Lansing?
Catch up with ELi.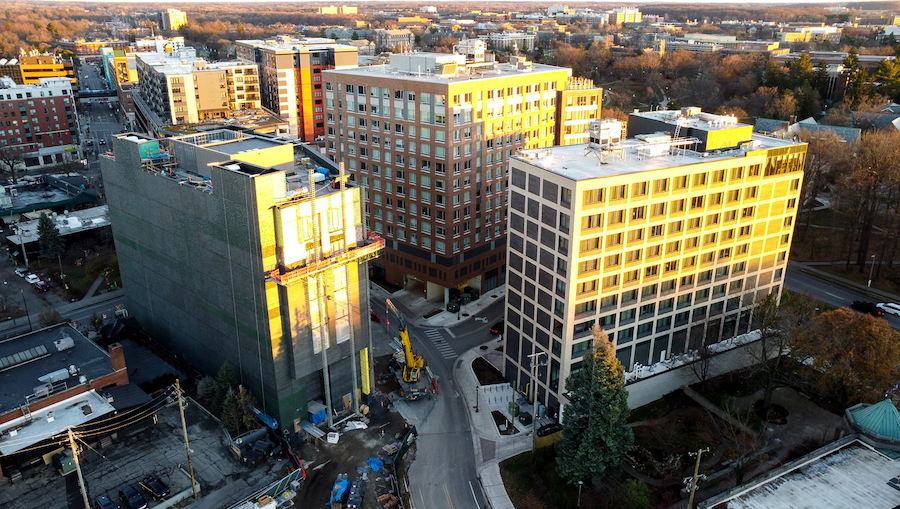 We start with a shout-out to our 86 new subscribers to the Insider this week. Thanks for staying engaged with independent nonprofit East Lansing news! Six of you subscribed at the Insider Membership rate of $100/year bringing ELi a total of $1,200 in support, including matching funds.
Our Annual Campaign total has now risen to $66,600, up $25,000 from just a week ago. That's serious progress. Here's how to donate while we have matching funds available.
ELi's Alice Dreger reported this week that, because of a tax-capture plan set up years ago with no expiration date, three big new buildings downtown – the MSUFCU project, The Abbot Apartments and The Graduate Hotel – will have taxes redirected to the Downtown Development Authority to the tune of $1 million a  year. That means not only more economic power for the DDA, but three more big new downtown buildings that use city services like police and fire but don't pay into the costs. Read more here.
ELi's Lucas Day spoke with MSU Interim President Teresa Woodruff this week on matters of town-and-gown. Woodruff shared her thoughts on the recent violent events downtown, the second-year live-on requirement, and creating positive relationships between off-campus students and year-round East Lansing residents. Read on.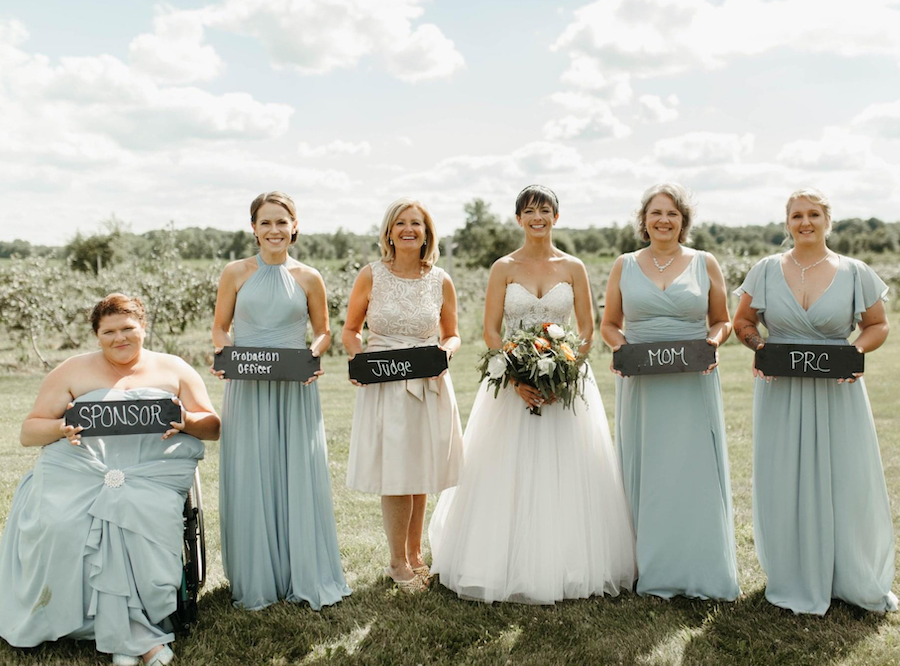 ELi's Dustin DuFort Petty brought us news of 54B District Court Probation Officer Amy Iseler winning the Liberty Bell Award for her work on the drug treatment court. Dustin's story begins and ends with the story of Trina Poland who, with substantial support from Iseler and others, pulled out of a brutal addiction cycle. Poland's wedding party included Iseler along with drug court Judge Andrea Larkin and sponsor Christina Wise. Read the story and see the photos. (You'll see why this article garnered so much love on social media.)
Concerned about deer management in East Lansing?
The city is holding an open house on the subject on Wednesday, Dec. 7, from 5-7 p.m. in Room 144 of the Hannah Community Center (810 Abbot Road).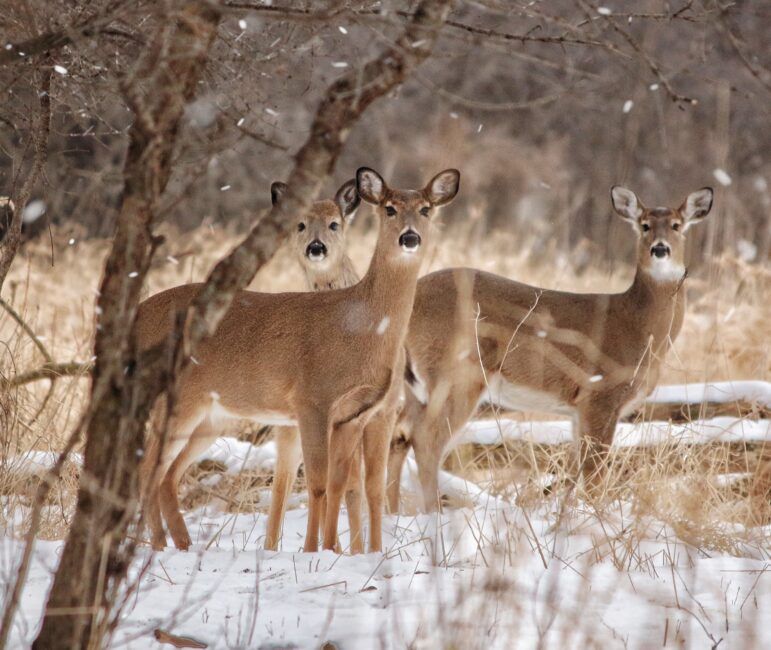 According to the press release, "Community members can drop in anytime during the two-hour open house to ask questions and share feedback related to deer management in East Lansing. The City of East Lansing's deer management partners, including representatives from USDA Wildlife Services, the Michigan Department of Natural Resources and Michigan State University, will be in attendance for one-on-one conversations with community members."
What's coming up in terms of social events?
ELi Managing Editor Julie Seraphinoff and Publisher Alice Dreger invite you to join them for a casual edition of Ask ELi Live at the new bookstore/wine bar/coffee shop Hooked next Tuesday, Dec. 6, from 5:30-6:45 p.m. Alice will be providing a short tutorial on tax capture in East Lansing and she and Julie will be happy to take your questions and ideas. Join us!
Mark your calendar for two events next Saturday, Dec. 10. Winter Fest will hit the Hannah Community Center from 11 a.m. to 2 p.m. with an indoor farmers market, a bounce house, food trucks, crafting and lots more. Then, at 7 p.m., you can hear Grammy Winners The Don Juans at the Bailey Pump House. Doors open at 6:30 p.m. with a suggested donation of $20.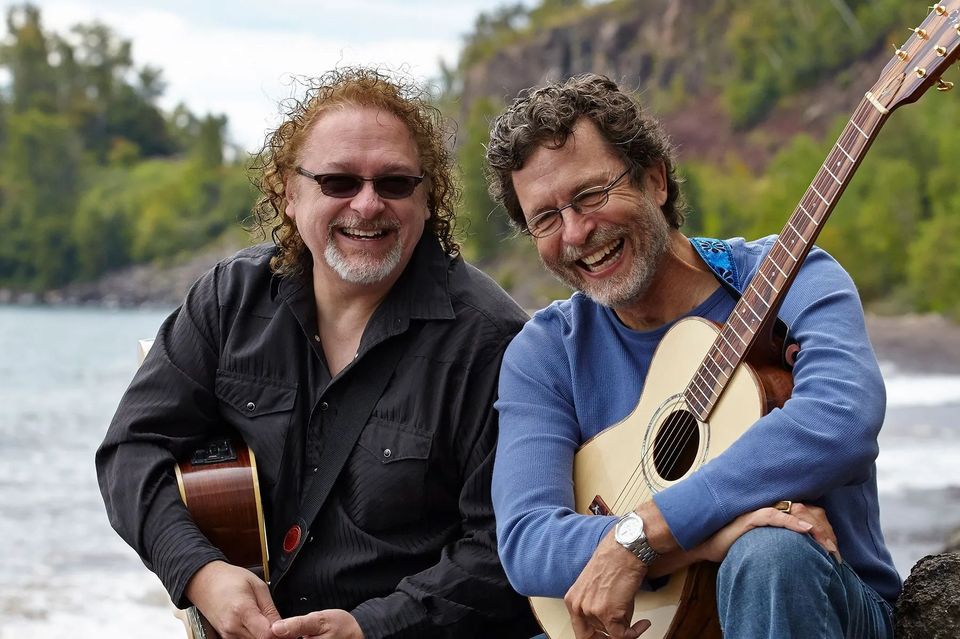 Now through Dec. 12, East Lansing residents can recycle their non-functioning and functioning holiday lights by dropping them off in the cart in the entrance of the East Lansing Department of Public Works up on State Road. Learn more here.
The City is offering extra curbside recycling pickup. Residents who live west of Abbot Road will have an extra recycling day on Dec. 12 and residents who live east of Abbot Road will have extra recycling days on Dec. 5 and Dec. 19. Learn more here.
No-fee curbside yard waste collection is coming back for one more round. West of Abbot Road, that'll be Dec. 5. East of Abbot Road, that's Dec. 12. Learn more here.
It's going to be a busy week of local government meetings.
On Wednesday, Dec. 7, the Personnel Committee of the ELPS Board of Education will meet from 1-2:30 p.m. at the Board Room in the high school. (The next regular meeting of the school board is on Monday, Dec. 12, at 7 p.m.)
East Lansing's City Council will meet Tuesday, Dec. 6, at 7 p.m. Among other matters, the Council will receive a report from a special consultant studying the East Lansing Police Department's practices and policies.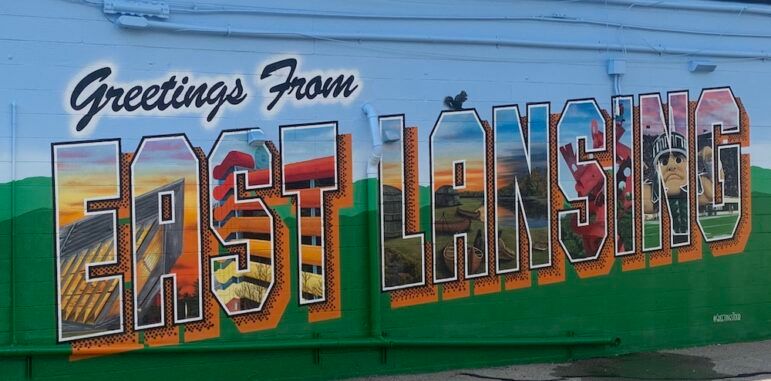 East Lansing's Seniors Commission and Transportation Commission both meet Monday, Dec. 5, and on Dec. 6 the University Student Commission and the Downtown Management Board will also meet. Wednesday, Dec. 7 is set to include meetings of the Police Oversight Commission and the Zoning Board of Appeals.
On Thursday, Dec. 8, the Community Development Advisory Committee will meet to discuss the local use of federal Housing and Urban Development dollars, and the Historic District Commission will also meet. Agendas are posted here except for the Seniors Commission, which does not post agendas to the central portal.
Have something you would like included in this weekly East Lansing Insider newsletter? Let us know!
And remember – if you donate more than $10/month or $100/year through any means, you can get an ELi Insider Membership, getting you faster access to all of our news through emailed news that goes out before we post to East Lansing Info. One yearly subscription can be shared by your household. Questions? Just be in touch.
---