What's Going on in East Lansing?
It was a slow week for city meetings, but there was lots of other news.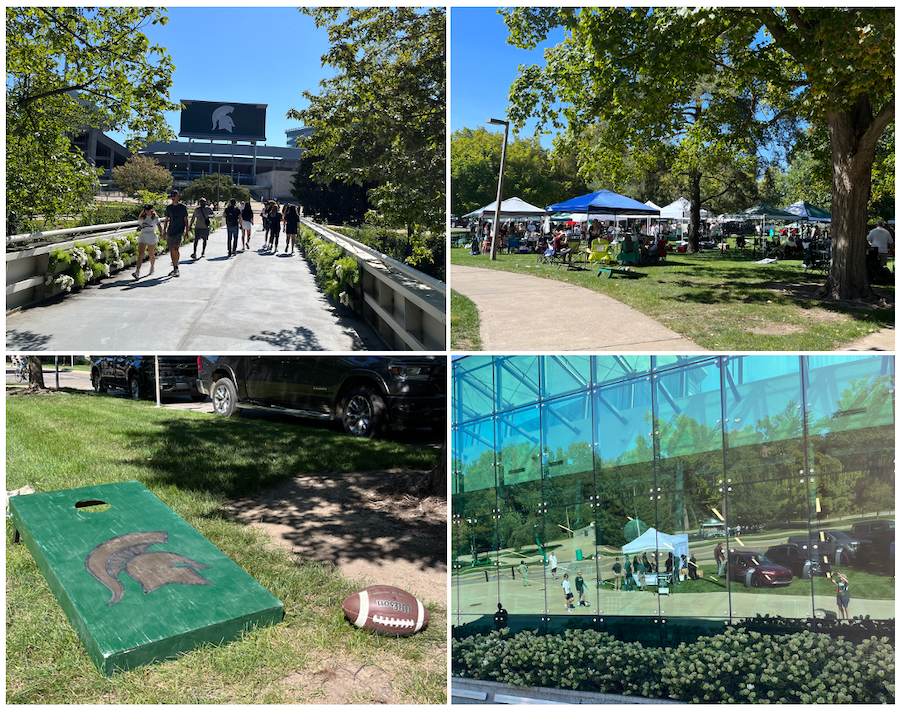 The last week of August brought the return of Michigan State University (MSU) students as classes kicked off, the start of the MSU football season and an unusual absence of city meetings.
The East Lansing Board of Education did gather Monday (Aug. 28) for its first meeting since the school year began. Included as part of the ongoing ELi Now column, Reporter Dustin DuFort Petty summarized the short meeting that saw Gary Holbrook sworn in as the newest member of the board.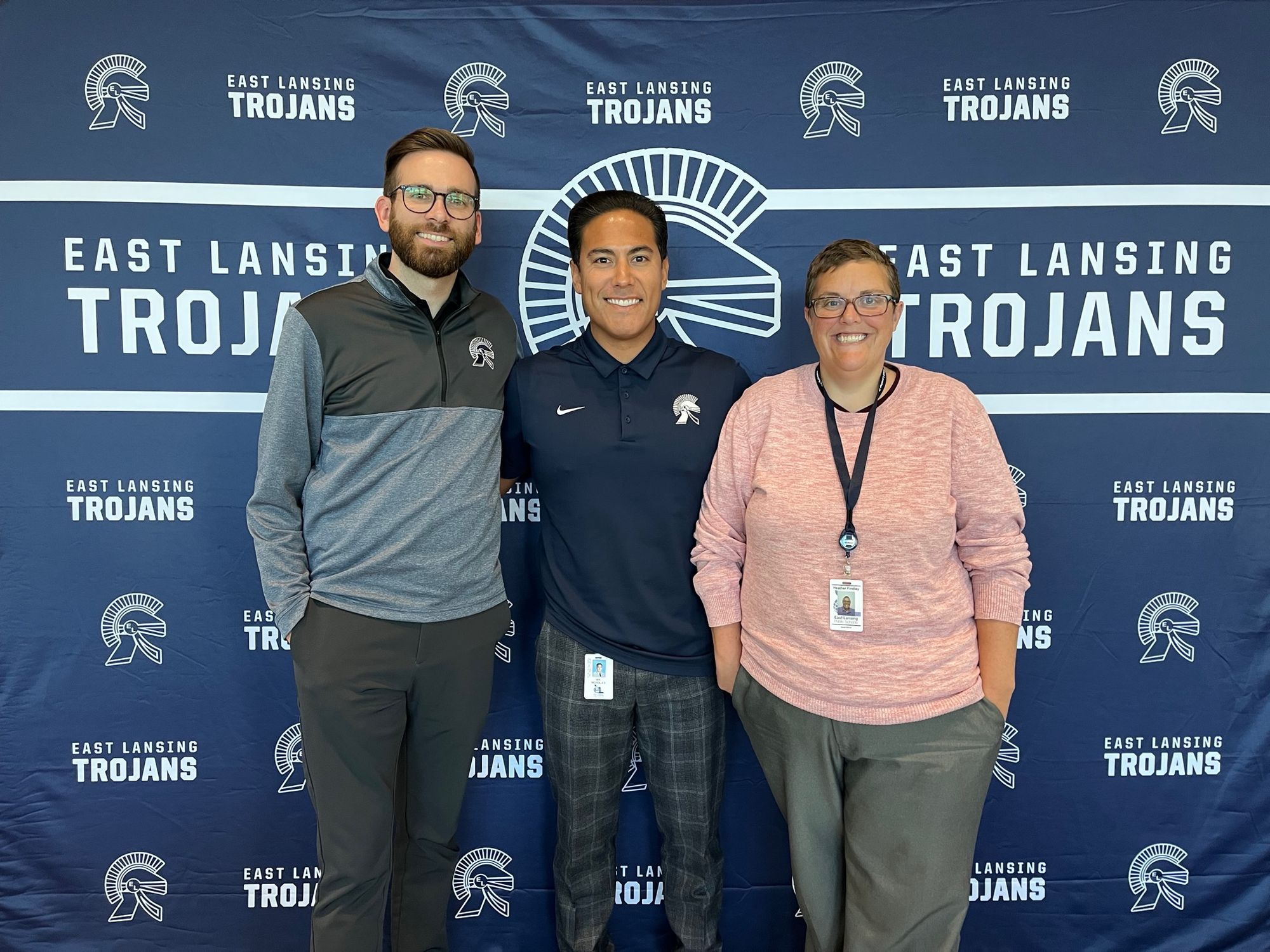 In other school news, Reporter Mya Gregory delivered a story on three new East Lansing Public Schools hires who will aim to help with mental health in the district. Paul Shanks, Matthew Morales and Heather Findley (above) will look to increase wellness for students and staff across the district.
While there were no city meetings this week, everything picks back up for the first week of September.
Starting on Tuesday (Sept. 5), the Downtown Management Board and City Council will both convene for their regular meetings. Wednesday (Sept. 6) will see meetings for the East Lansing Independent Police Oversight Commission and the Zoning Board of Appeals. Finally, the Housing Commission will meet Thursday (Sept. 7). When meeting agendas are posted, they can be found here.
Time to ramp up coverage of candidates running for City Council in November.
In addition to providing our regular meeting coverage, next week ELi will begin ramping up our reporting ahead of November's City Council election. Three candidates from a field of eight will be chosen to join Dana Watson and George Brookover on Council. ELi has conducted interviews with all eight candidates and publication of those profile stories will start next week.
Also, don't forget about the 6:30 p.m. Sept. 14 League of Women Voters candidate forum at the Hannah Center. ELi is assisting the League to put on the forum where candidates express their views. In preparation, we are asking community members to fill out a survey that will help us shape questions for the forum and our reporting throughout the race.
Reporters provide insights and answers in two Ask ELi pieces.
Following up on a question from a Glencairn resident, Dustin reported Friday (Sept. 1) on a company digging in the area and disrupting water and sewer lines. See his report here.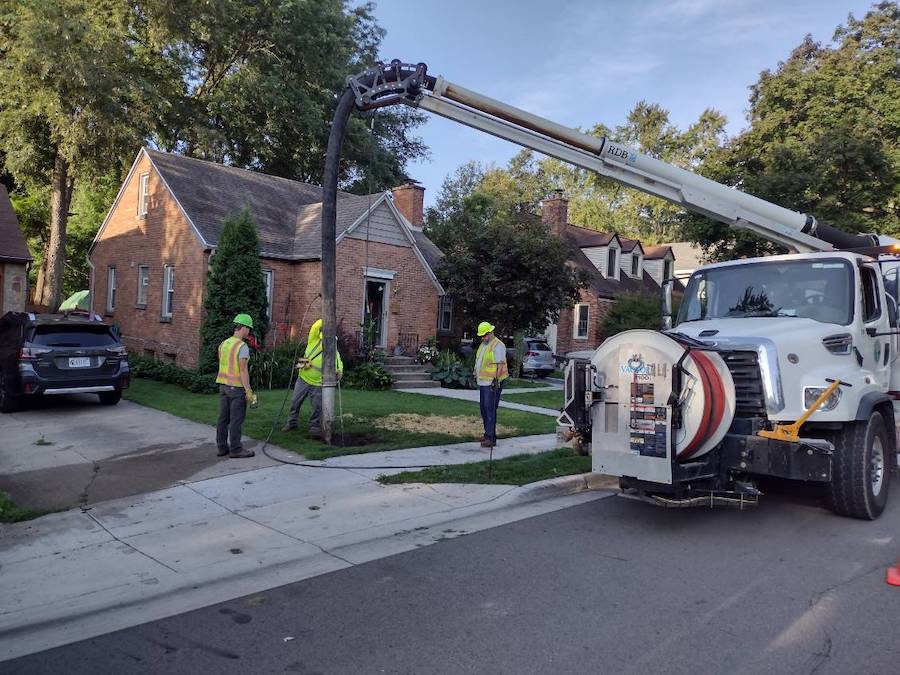 And ELi Reporter Alice Dreger is providing information on why the City Council will NOT initiate a resolution to change when East Lansing voters elect members of City Council. ELi obtained a communication from the governor's office to the City Clerk explaining why the City Charter change did not qualify to go on the November ballot. Read the story Sunday (Sept. 3).
Do you have a question you'd like ELi to look into? Submit it here.
ELi Now has been busy providing live news updates through the week.

East Lansing Insider members have been receiving the live ELi Now news updates in their emails through the week. We've had positive responses from readers, with one saying, "Just wanted to share my appreciation on this! Love the formatting and getting it via email. It was great to receive and a quick read at the end of the day."
The updates land on the East Lansing Info website first and are shared with Insider members shortly after. The website column begins fresh each Monday and is updated through the week with news and previews of upcoming events and activities.
Have an event or quick story you'd like ELi to cover in ELi Now? Let us know!
Become a member and support ELi's public service journalism! Here are details on how to become an East Lansing Insider member.