What's going on in East Lansing?
ELi brings you the news.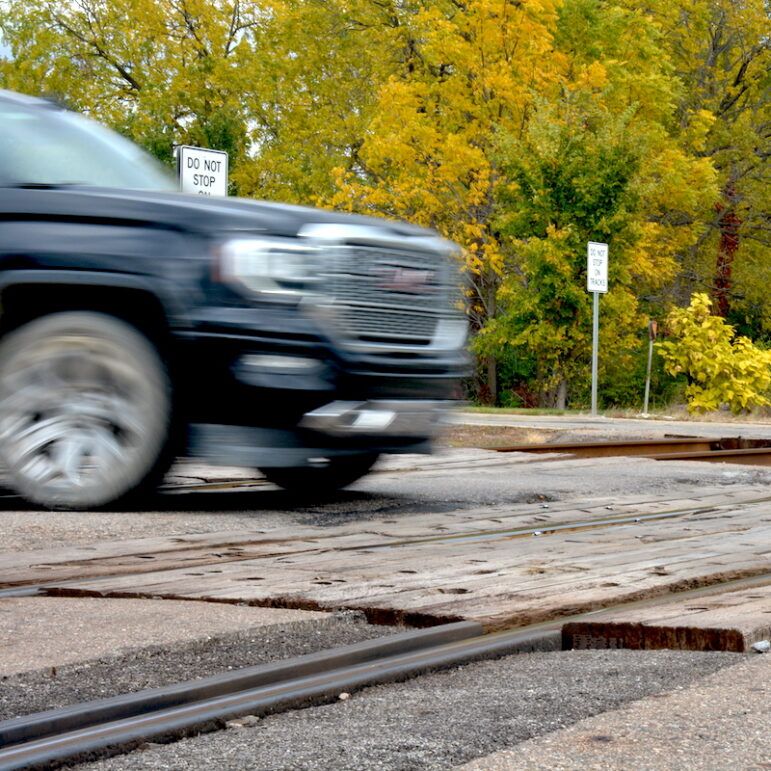 We reported a lot for you at ELi this week, but the story that generated the most sharing online turned out to be about that bumpy railroad crossing at Harrison Road finally getting fixed. Spoiler alert: drivers are happy.
ELi also reported this week that an internal investigation conducted by Captain Chad Pride of the East Lansing Police Department found that two officers violated two ELPD policies by wrongfully searching and detaining a 20-year-old Black man in May of this year, and that their actions were not racially motivated. The Independent Oversight Commission wants more info.
East Lansing real estate developer Scott Chappelle was sentenced this week to 38 months in federal prison on tax evasion and must pay over $1.3 million in restitution and fines. Could this have an impact on the local Trader Joe's project? We report what we know as of now.

A year in advance of his guilty plea, Chappelle sued ELi, alleging defamation related to our reporting of his federal indictment in 2020. He recently appealed Circuit Court Judge Joyce Draganchuk's dismissal of that lawsuit against ELi. We'll keep you updated on what happens at the Michigan Court of Appeals.
City Council had a non-voting meeting this Tuesday, and if you're a long-time ELi reader, you know that our reporters monitor these "discussion-only" meetings because many decisions are made at them. What happened at this week's meeting? Find out in this council report.
Earlier Tuesday, working in collaboration with ELPD, East Lansing Public Schools Superintendent Dori Lekyo cancelled classes at MacDonald Middle School following threats that turned out to come from a student.
This morning, we bring you a rundown of what's on your East Lansing ballot along with lots of information about how you can vote. Check it out.
We did not report this week on the resignation of MSU President Sam Stanley since that was all over the news. (ELi aims to bring East Lansing news you can't otherwise get.) But our editorial team is talking about what kind of follow-up we might need to bring for the year-round residents of East Lansing, as MSU makes up about a fifth of our city's land mass and shapes daily life here in so many ways.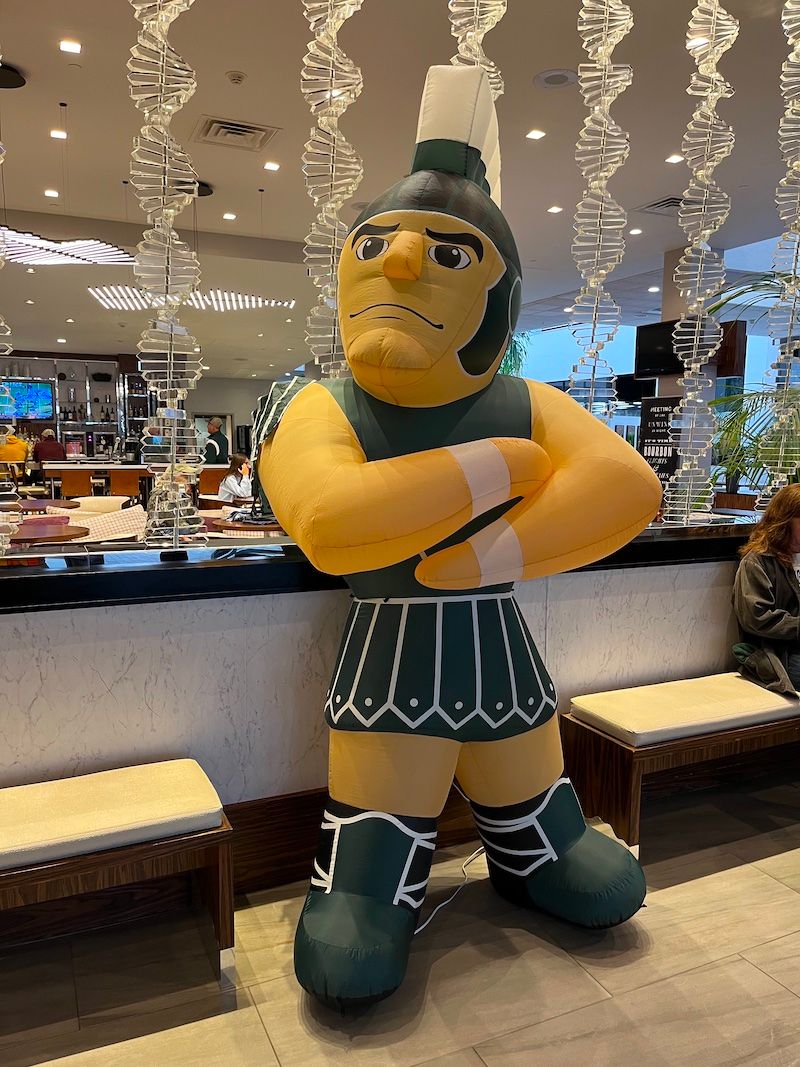 What else is going on around town?
It's MSU homecoming weekend, so watch out for all those older-and-wiser Spartans!
The bridge over the Red Cedar River at Harrison Road is being repaired, which means lane closures.
With a million-dollar grant for changes to Valley Court Park, the City of East Lansing is now looking for input on that project. The kickoff of the process will happen at this Sunday's farmers market, which will also be hosting Autumn Fest, featuring pony rides, a petting zoo, and lots more.
ELPD is hosting four upcoming Sector Officer Meet & Greets, "providing an opportunity for community members to get to know the officers" working in their neighborhoods. Learn more here.
Fall bulk leaf collection is happening along with no-fee curbside yard waste pick-up. Another west side (west of Abbot Road) is set for Dec. 5, with the east side (east of Abbot Road) set for Oct. 17 and Dec. 12. Learn more at the City's website.
The University United Methodist Church (1120 South Harrison Rd.) will feature "Poetry and Pie: A Reading Featuring Chana Kraus-Friedberg & Isabella Mansfield" this Sunday, Oct. 16, at 4 p.m. The event, hosted by the Lansing Poetry Club, will include an open mic session.
The City is still hosting "500 Block" events on Fridays including live music downtown. The fun happens in the 500 block of Grand River Avenue – that's the block that holds Grand River Barber Company, Peanut Barrel, and Campbell's Market Basket, among other businesses. Find out more here.
The Great Pumpkin Walk is set for next Sunday, Oct. 23, from 1-4 p.m. in downtown East Lansing. Kids can show off their costumes and load up on treats from downtown businesses. Also enjoy live music, pumpkin painting, and more.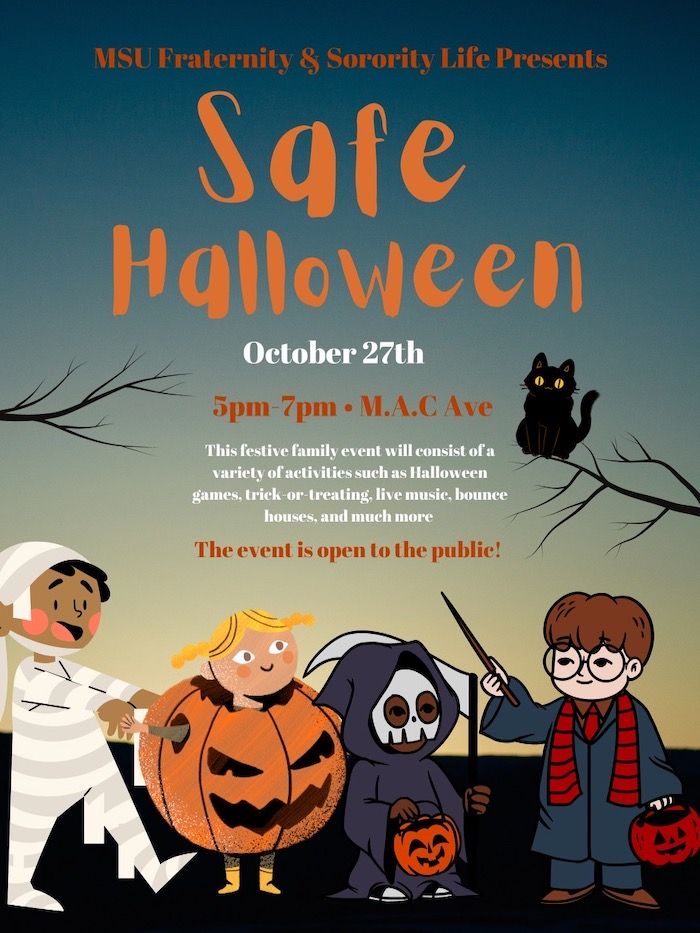 Safe Halloween will be on Thursday, Oct. 27, from 5-7 p.m., and that will happen along M.A.C. Avenue north of Albert Avenue.
There are a lot of City government meetings this coming week. Find many of the agendas here and more information on the City's calendar.
Finally, a big THANK YOU to all the folks who signed up for an East Lansing Insider membership at $100/year. Thanks to you, we have now secured the full donor match of $2,000! You are making it possible for this news to keep coming.
And thanks to all of you for staying engaged in local news.
– Alice Dreger, Publisher of ELi