What's Happening in East Lansing?
Here is a rundown of happenings from the past week and what's going on this week.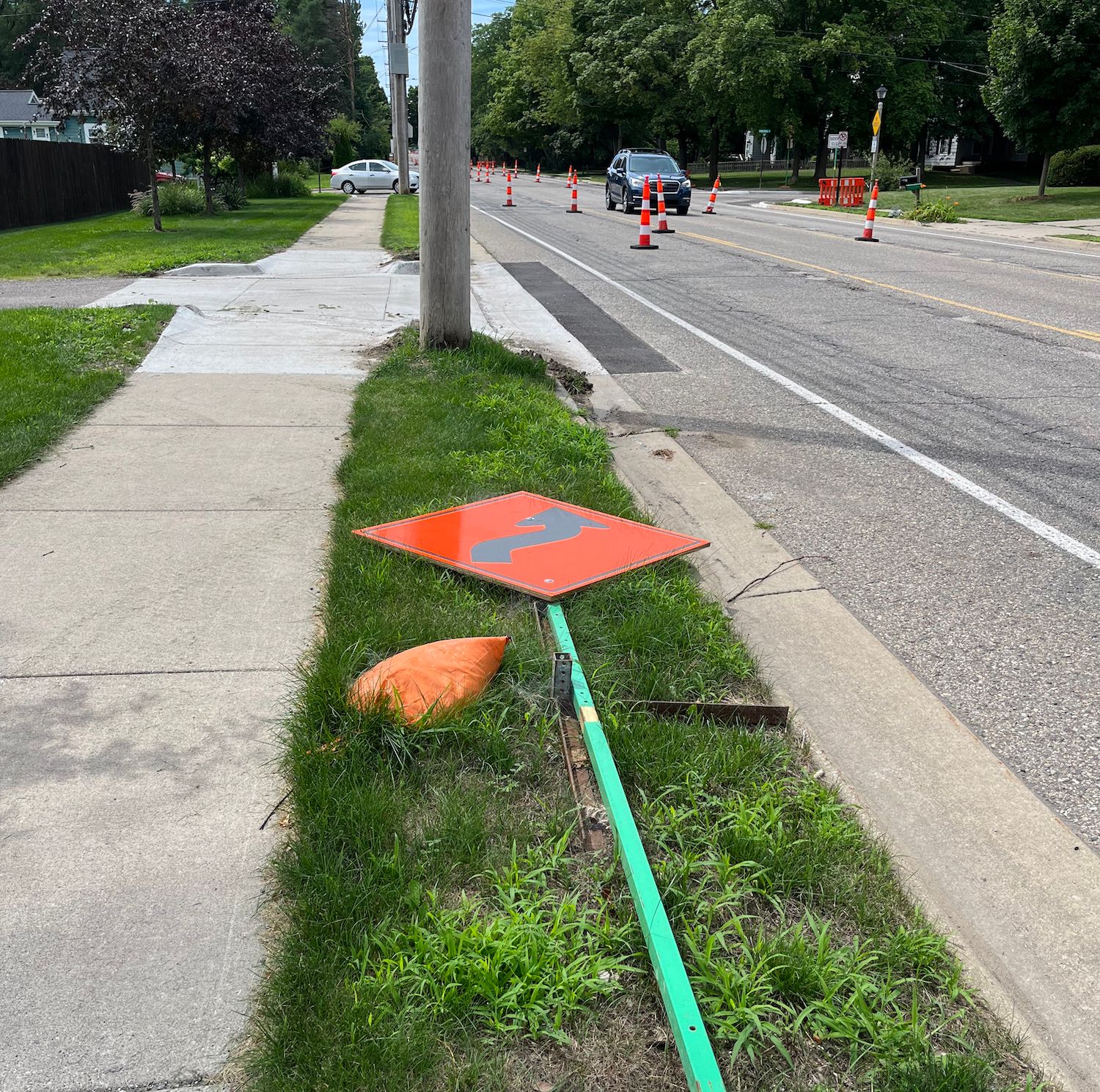 Hard to believe we are roaring into August and the kids return to East Lansing Public Schools in a mere 3 ½ weeks. Teachers return to work on Aug. 21 and the students two days later on Aug. 23. A sure sign of back-to-school time is when school supplies of all shapes, colors and styles take over the aisles of local stores.
But not all families can afford to purchase those supplies for their students. In an effort to help, Communities in Schools (CIS) of Michigan, a nonprofit organization dedicated to bringing "communities of support to students," is holding a school supplies drive and fundraiser. According to a press release submitted to ELi, "This initiative aims to provide essential educational supplies to students in need within our community and equip them for a successful academic year."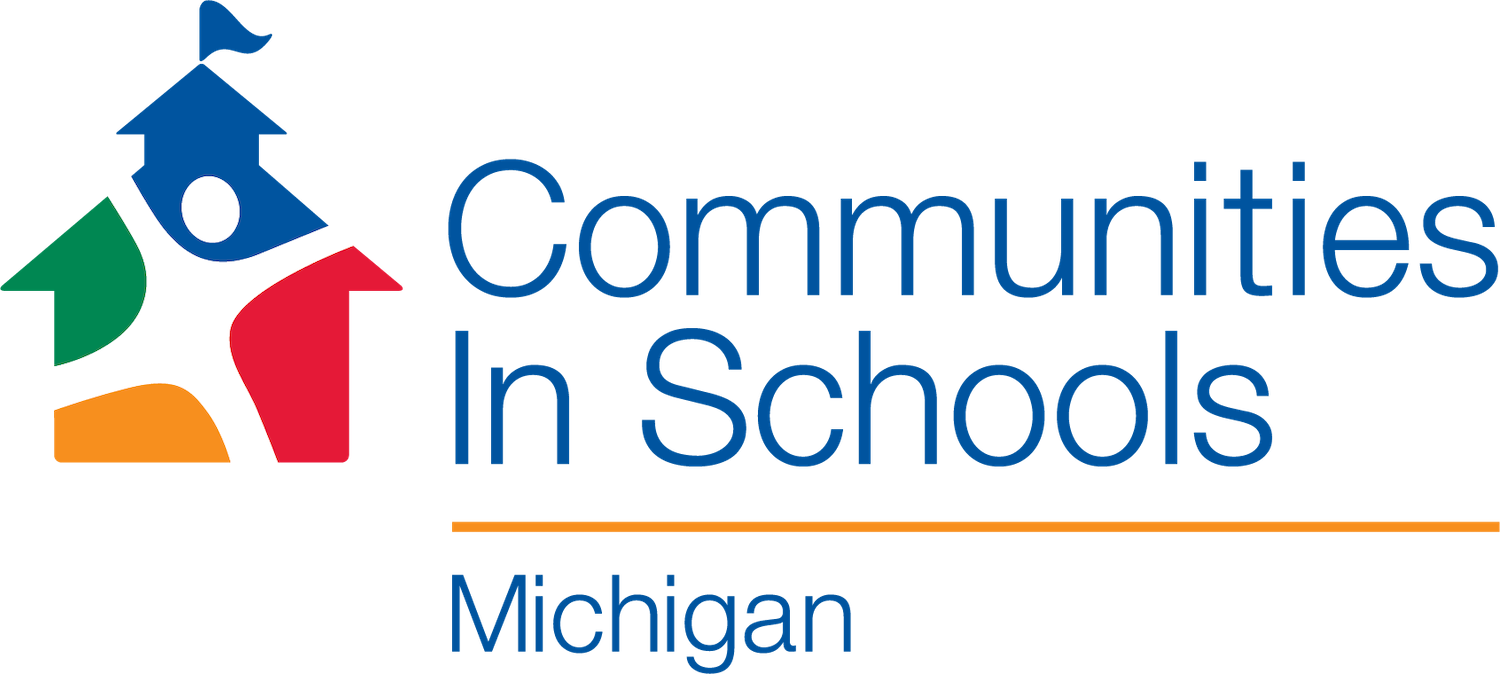 The drive started July 17 and runs to Aug. 10 with collection sites at the CIS of Michigan office, Goodfellas Bagels and Deli, and Techsmith in East Lansing. Physical supplies are welcome as are monetary donations. Here's the press release from CIS with more details.
The slate of EL City Council candidates for the November election is official.
The filing deadline for candidates to run for City Council came and went this week and we now know a field of eight will compete for three open slots this November.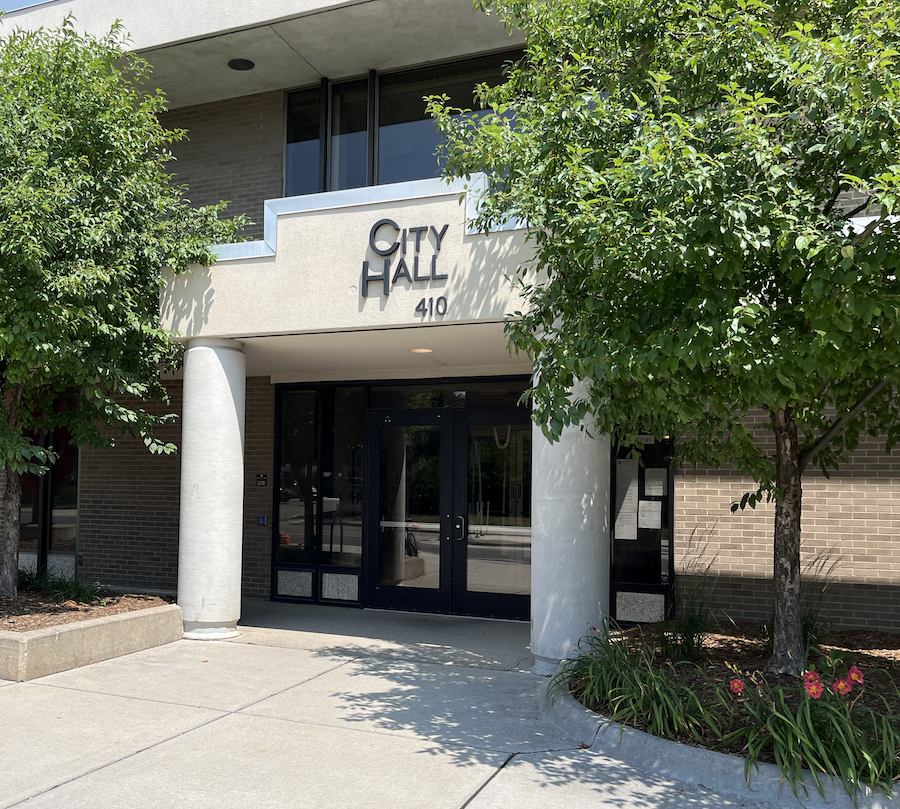 ELi's Alice Dreger and Lucas Day reported on Tuesday (July 25) that Erik Altmann, Kerry Ebersole Singh and Chris Wardell will join Mark Meadows, Daniel Bollman, Rebecca Kasen, Joshua Ramirez-Roberts and Noel Garcia in pursuit of the seats. Garcia is the only incumbent candidate, as Mayor Ron Bacon and Mayor Pro Tem Jessy Gregg are not looking to retain their seats. Here is ELi's coverage on the night of the July 25 filing deadline.
Dreger also attended Thursday's (July 27) Downtown Development Authority meeting where consultants analyzed the parking landscape in East Lansing and gave recommendations. How hard is it to park in East Lansing? The challenge to answer that question is why the discussion took up a big chunk of time at DDA.
Monday (July 24), the East Lansing Board of Education held two back-to-back meetings. The first was a goal-setting meeting where the school board and staff laid out a path for improvement goals for the upcoming school year. There was little discussion, as the administration was expected to meet later in the week to lay out a plan to accomplish the goals. That plan will be presented to the board at a later meeting.
The second board of education meeting took less than an hour to complete and included the approval of new staff hires and a presentation of the Safe Routes to Schools initiative grant funding for the district. Here's the report by Dustin DuFort Petty and Lucas Day.
There are four city meetings scheduled for next week. Tuesday (Aug. 1), the Downtown Management Board will convene. Wednesday (Aug. 2), the East Lansing Independent Police Oversight Commission and the Zoning Board of Appeals will hold their monthly meetings. Then on Thursday (Aug. 3), the Housing Commission will gather for a meeting that was rescheduled from July. City meeting agendas can always be found at this site.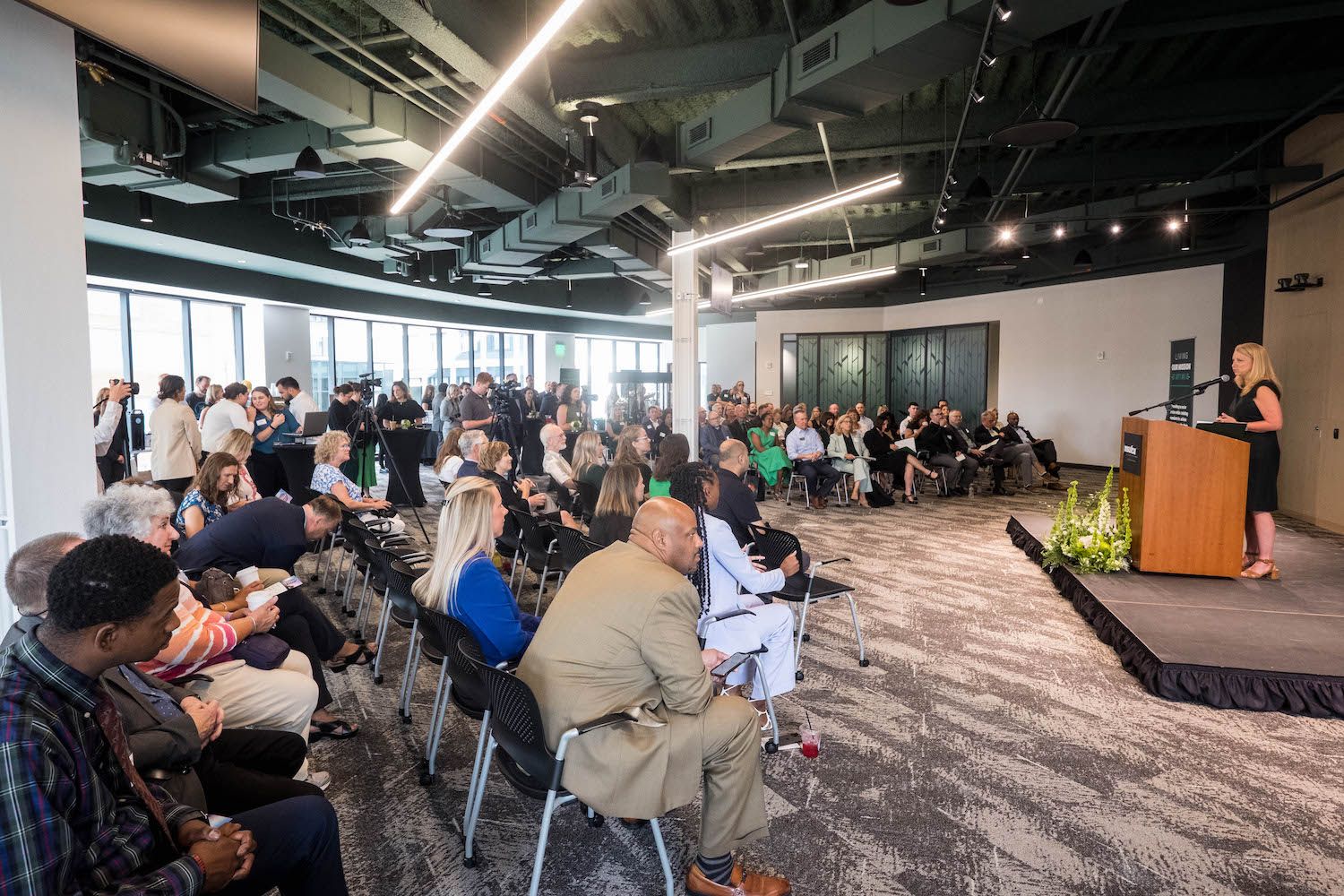 In other coverage last week, ELi's Mya Gregory provided a report Monday (July 24) on the grand opening of the new Michigan State University Federal Credit Union (MSUFCU) Abbot Road Branch. Community members, East Lansing business owners and city workers gathered July 21 to formally celebrate the long-anticipated opening.
Road closures and cones are the theme of the summer.
ELi Managing Editor Julie Seraphinoff has to admit she was a tad confused on where to go, which way to zig and which way to zag on Burcham Drive on Friday. And she knows she's not alone. Drivers, be prepared – it's going to get weirder this week.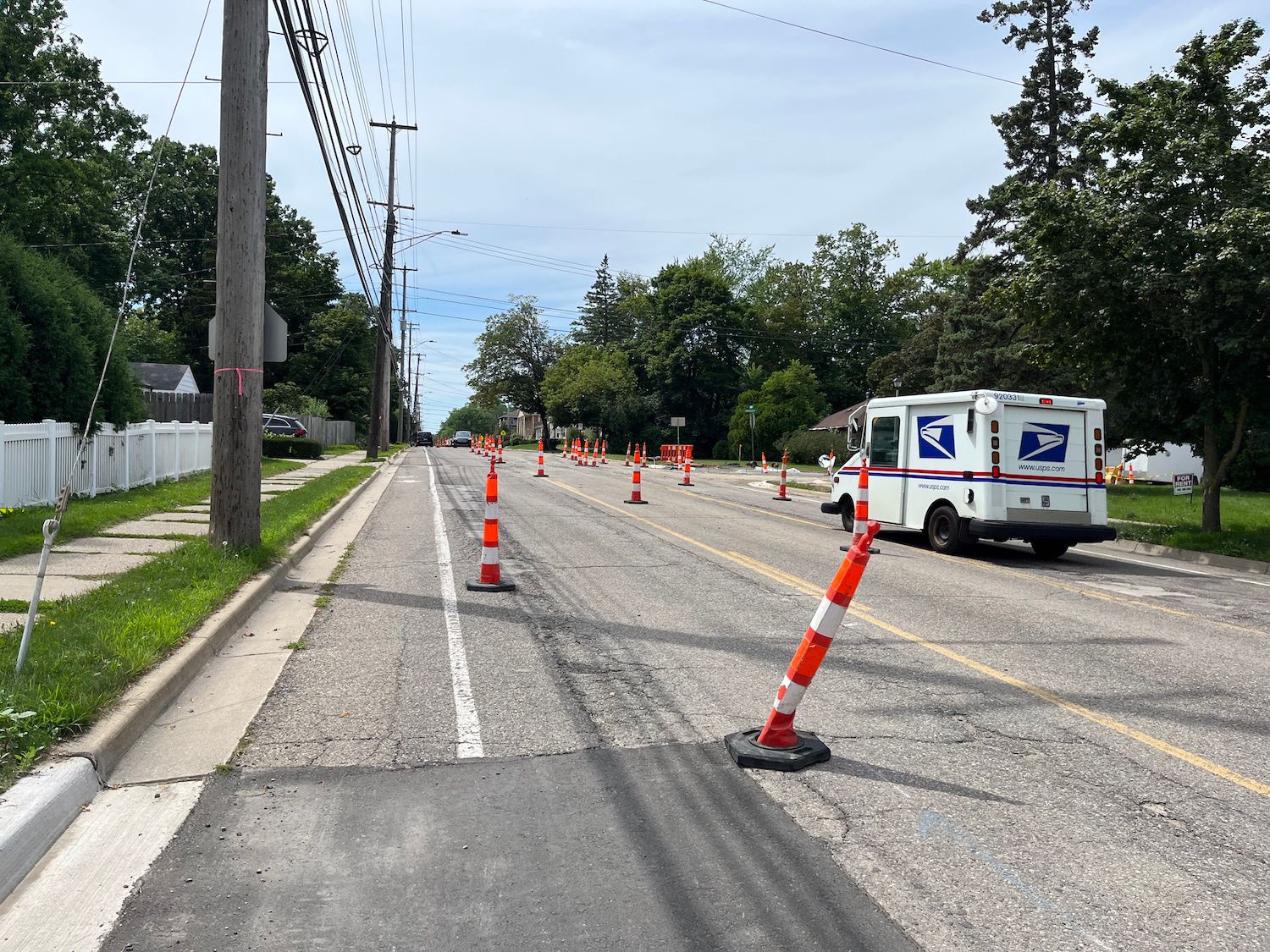 The City has announced Burcham Drive from Abbot to Hagadorn roads will be intermittently reduced to one lane with flaggers directing traffic beginning on Wednesday (Aug. 2) and continuing until Saturday (Aug. 5).
"Motorists are advised to avoid the area and seek alternate routes if possible," the advisory said. "Local resident and commercial property access will be maintained to the greatest extent possible during the lane closures."
Dodge the cones and road closures and find your way to a variety of happenings around town.
As always through the summer, the East Lansing Farmers Market will be set up on Sunday (July 30) in Valley Court Park, 280 Valley Court, from 10 a.m.-2 p.m. We are in peak Michigan produce season, so it's a perfect time to visit the market. Here's more information.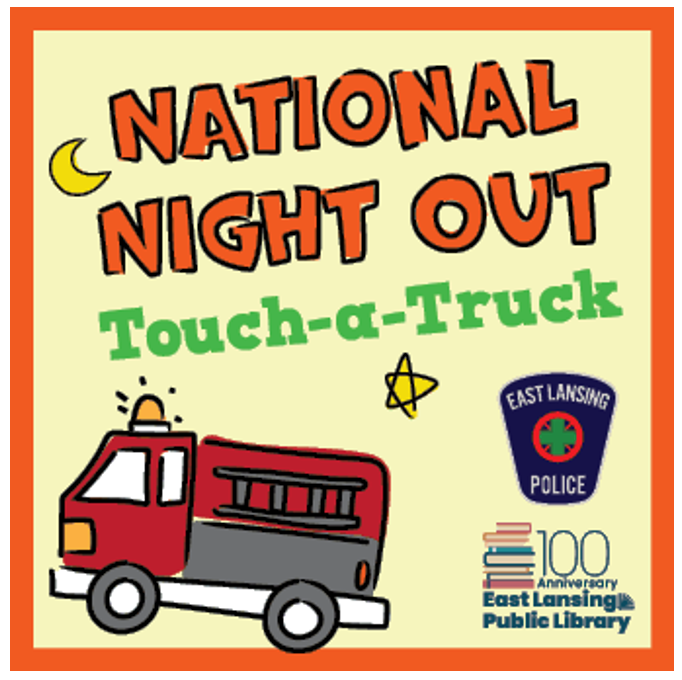 The annual National Night Out, Touch-a-Truck event is coming to the East Lansing Public Library from 6-8 p.m. Tuesday (Aug. 1). The ELPL and East Lansing Police Department (ELPD) are co-hosts of this family-friendly event held each year on the first Tuesday in August. National Night Out was created in 1984 to foster a sense of shared community between neighbors and law enforcement, thereby creating safer places to live. Here are more details.
The downtown Summer Concert Series continues 6-8 p.m. Friday in downtown East Lansing's Ann Street Plaza, located at the corner of Albert and M.A.C. avenues. This week's performers are Monte Pride. Here are more details.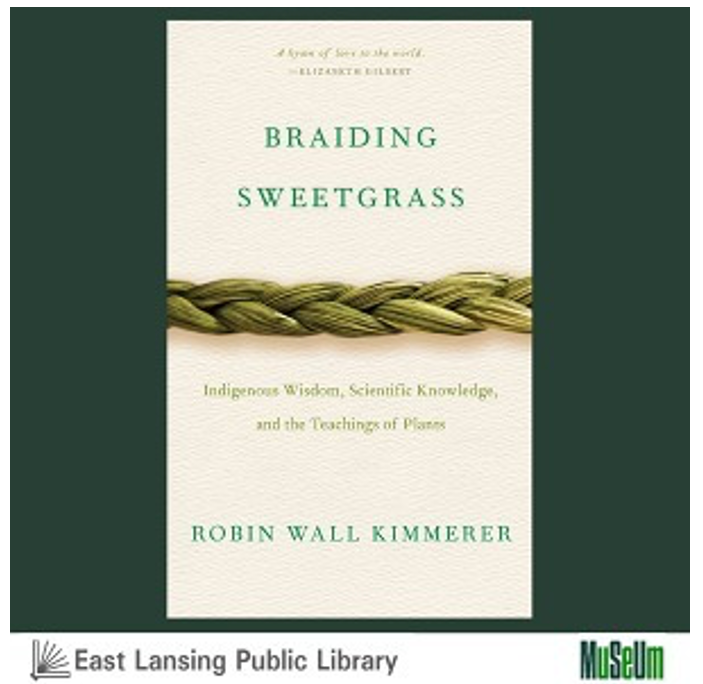 ELPL is collaborating with the Michigan State University Museum to hold a "Knowing Nature" book club on Saturday (Aug. 5). They will be discussing "Braiding Sweetgrass," by Robin Wall Kimmerer. A session for adults will be held from 11 a.m.-1 p.m. Teens are invited from 1-3 p.m. for a special discussion of "Braiding Sweetgrass for Young Adults," adapted by Monique Gray Smith. Both will be held in the library's large meeting room. More information can be found at elpl.org.
The East Lansing Downtown Management Board is inviting community members to share their favorite images of the City of East Lansing to win prizes in the 2023 Community Photo Contest. This year's winning photos will be featured in City of East Lansing marketing materials, both online and in print, including the City's annual report/calendar. Here are details of the contest.
What's ahead with your ELi.
Meeting coverage and breaking news often dominate the work of our small but dedicated staff. But we have some feature stories sitting in the wings that we are excited to bring you. So, stay tuned for:
Coverage of the Michigan State University Beal Gardens celebrating 150 years from reporter Dustin DuFort Petty with photos by Dylan Lees.
The beloved MacDonald Middle School band director retired at the end of the school year. Get a peek into her philosophies and the many lives she has affected. Our reporter Adan Quan has the story and photos.
Five years in, we have some small East Lansing businesses who not only survived the pandemic but are thriving. What is life like for them and how have they done it? Watch for the story from Sara Spohn with photos by Brian Wells.
None of this is possible without all of you supporting ELi. You, as readers, don't want to miss out on the news — big and small, scheduled and breaking — happening in East Lansing, which is why you should help us keep you informed by becoming an East Lansing Insider member. As a member, you get the stories first and support the ELi reporting team. We are thankful and empowered by those already subscribing through memberships or making donations through other means.