What's Happening in East Lansing?
Here's what was reported on last week and what's ahead for this week.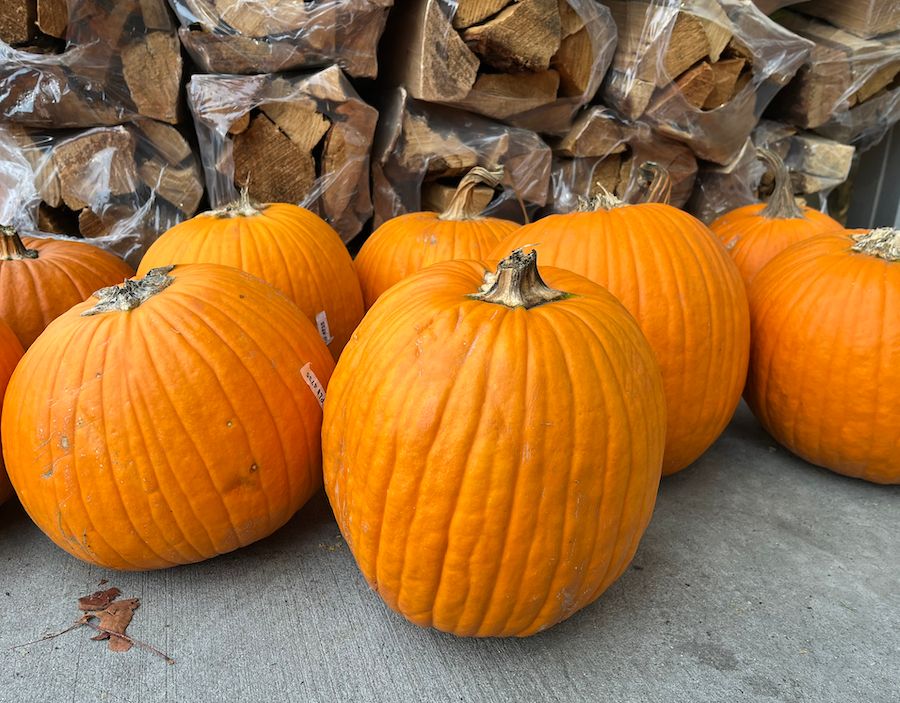 It's hard to believe, but we've already reached mid-October and the season of ghosts, costumes and trick or treating. Adding to the exciting fall feeling, this next week the city gears up for the home-matchup between Michigan State University and the University of Michigan football teams Saturday (Oct. 21).
For the ELi team, it was another week of preparing readers for the Nov. 7 elections. This past week, we highlighted the responses to short answer questions ELi sent to each of the eight City Council candidates. The questions and responses are here:
Additionally, ELi asked candidates if they plan to vote "yes" or "no" on the three ballot initiatives voters are being asked to decide on in the November election. While voters will decide to approve or not approve the ballot initiatives (not the new Council), candidate responses help to give voters insight into their stances on important matters in the city. Here is that report.
You can see more election details and guides here.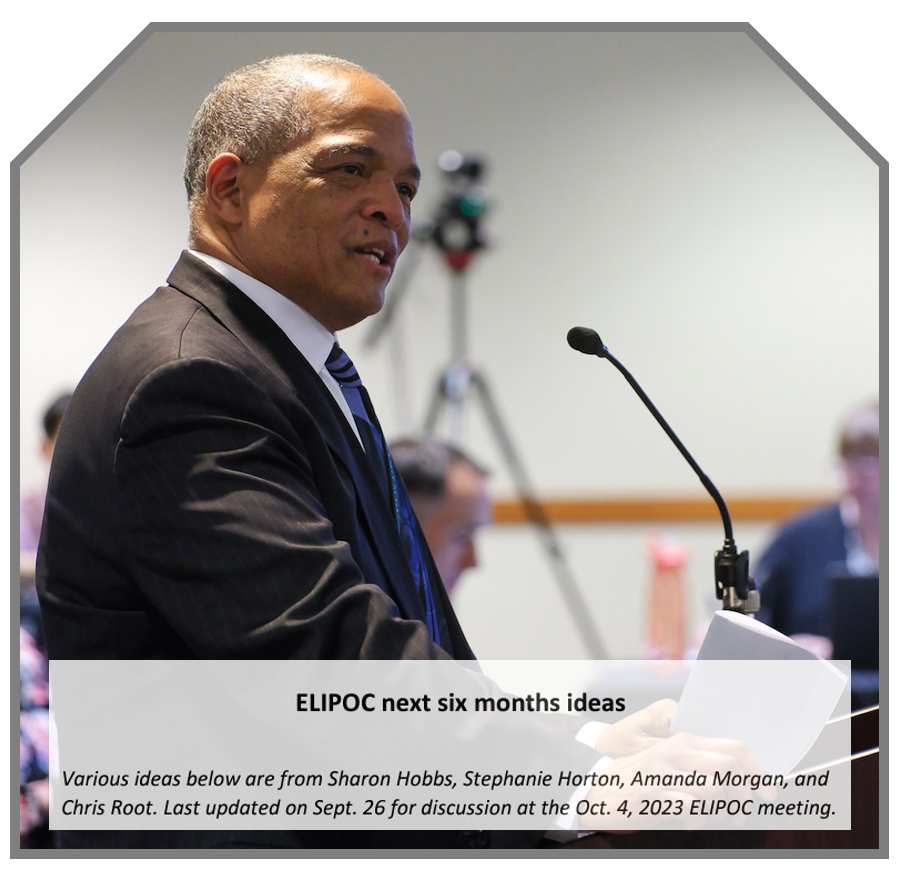 Outside of election coverage, City Desk Editor Luke Day brought a report on the Oct. 4 East Lansing Independent Police Oversight Commission (ELIPOC) meeting. At the meeting, commissioners discussed ELIPOC's goals for the next six months.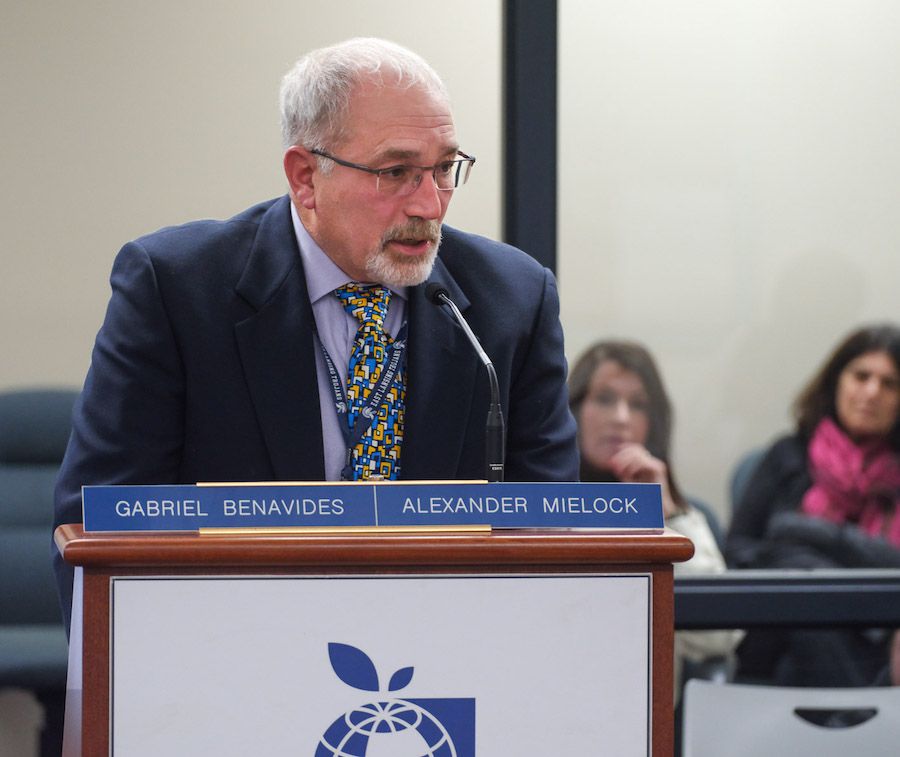 Additionally, Reporter Dustin DuFort Petty covered Monday's (Oct. 9) Board of Education meeting. The four-hour long meeting saw J. Estrella Torrez named as the new board trustee and a discussion about a separation agreement with physical education teacher Dennis Petrowitz. The long-time MacDonald Middle School teacher was suspended last spring for using the N-word while addressing students, and was suspended again last month for an "unprofessional verbal interaction" with a student and staff member. East Lansing Education Association (ELEA) President Mark Pontoni made some strong statements to the board during public comment.
Reporter Eli Taub delivered a report on the Human Rights Commission's determination that DTN had violated a former tenant's civil rights. The commission had been discussing the complaint for close to a year.
What's ahead this week?
Luke has an upcoming recap of a presentation on impediments to fair housing choice, which was given at Tuesday's (Oct. 10) discussion-only City Council meeting. An analysis on impediments to fair housing found most complaints were filed by people with disabilities and includes five recommendations for the city. Watch for Luke's report Monday (Oct. 16).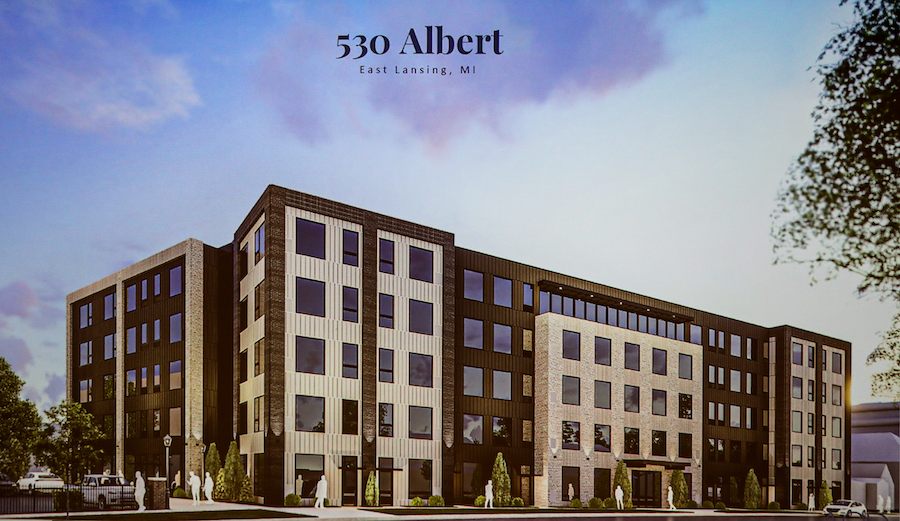 Also this week, it appears that Tuesday's (Oct. 17) City Council meeting will bring a long-awaited decision on whether or not to allow a workforce housing building to be constructed over a surface parking lot at 530 Albert Ave. The proposed project dominates the business portion of the agenda. The project was also discussed at the Oct. 3 Council meeting. Dustin's coverage of the meeting can be read here.
There are several other city meetings besides Council this week. The Commission on the Environment will meet Monday (Oct. 16). The University Student Commission will gather Tuesday (Oct. 17). The Parks and Recreation Advisory Commission convenes Wednesday (Oct. 18). And Thursday (Oct. 19), the Arts Commission will meet. Agendas for the meetings can be found here.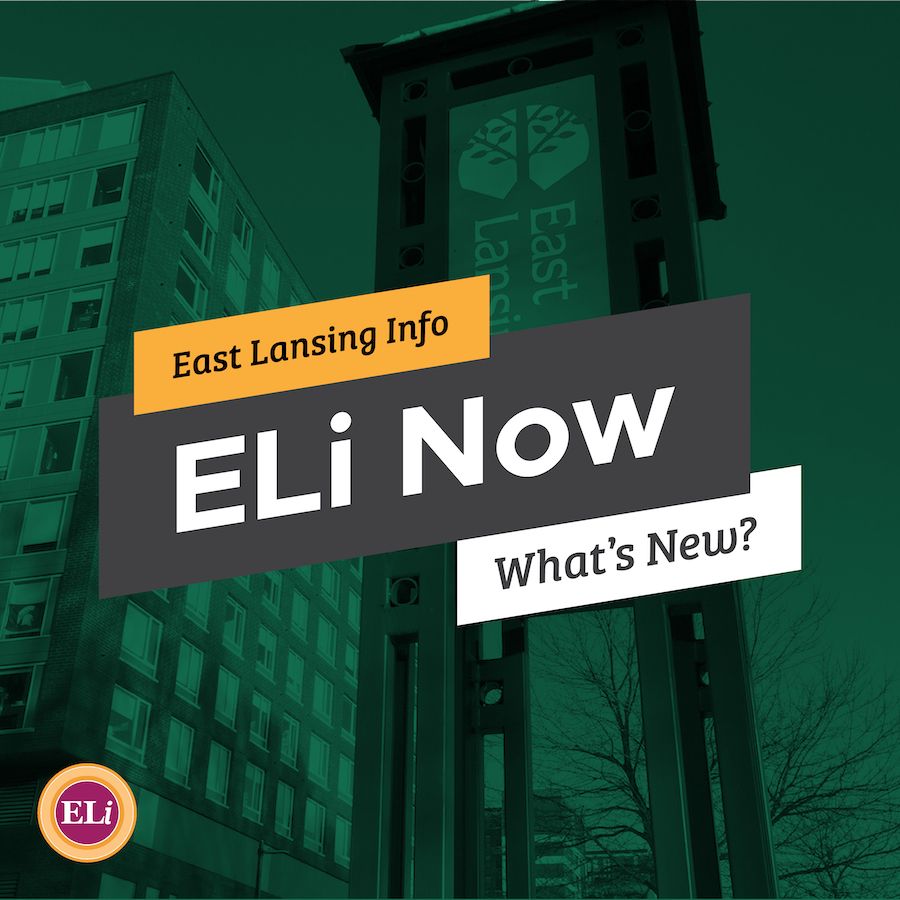 See the ELi Now Live News Updates column for previews of events and reporting on news moments in East Lansing for the week of Oct. 9-15. The current top story is the third-annual Fiber to Fashion Festival today (Saturday) on Grove Street in Downtown East Lansing (adjacent to the parking garage). Also highlighted is an elder abuse seminar Monday (Oct. 16) at the Hannah Community Center. Attorney General Dana Nessel will be the special guest at the seminar.
ELi Now will start fresh Monday (Oct. 16) and keep you updated with live news updates through the next week.
Want the live news updates to your email? Become an East Lansing Insider member. You'll get the news updates and other ELi stories first and support the small but mighty ELi team as they provide you with the news of East Lansing. Here are details on how to become an East Lansing Insider member.