Ice is falling from the sky.
Here's what's closing early and getting cancelled.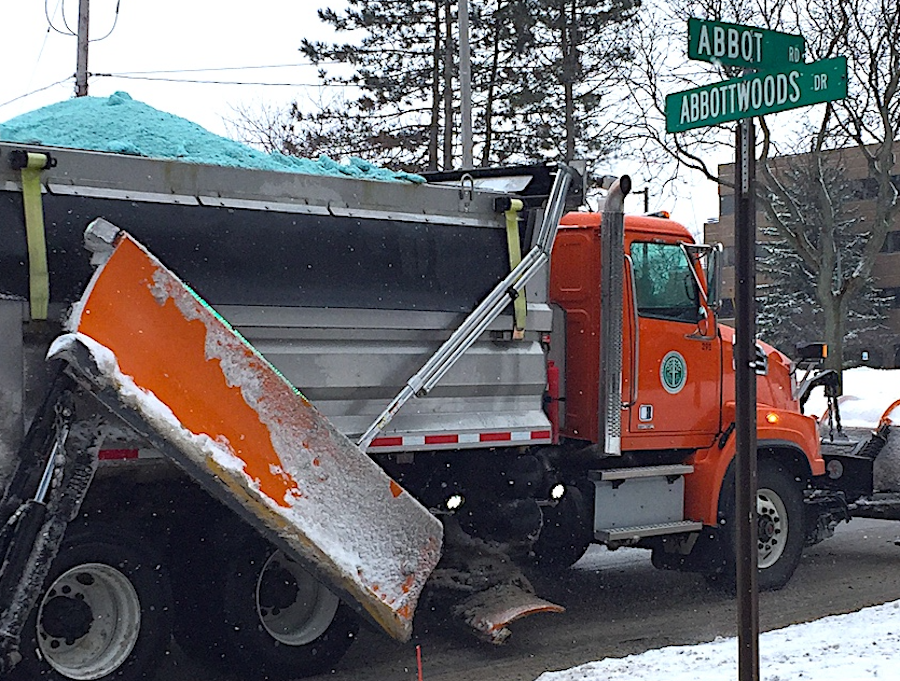 By Alice Dreger
Please do our first responders a solid and get off the roads asap. That includes avoiding parking on streets as crews will need to be out salting and maybe plowing. No overnight parking is allowed on streets tonight because of the weather emergency.
Says the City of East Lansing in a press release, "Crews will be applying salt/brine to ice as needed on state highways, major streets and in critical areas (i.e. stops, hills and corners); however, it should be noted that less traffic on the roads and the cold temperatures will limit its effectiveness."
Also note the following:
The City of East Lansing is shutting down early. That includes city hall (noon), 54B District Court (noon), and the public-facing part of the Department of Public Works (noon). DPW crews will be out helping with the roads, of course.
The library is also closing early (2 p.m.) as is the Hannah Community Center (2 p.m.).
The Library Board of Trustees meeting has been cancelled and rescheduled again, this time for Mar. 1 at 4:45 p.m.
Planning Commission is also cancelled for tonight.
According to the press release just issued, "Today's counseling services at the library have also been canceled and counseling services previously scheduled to take place at Hannah Community Center over the next two days (Wednesday, Feb. 22 and Thursday, Feb. 23) will now be offered virtually from 2-6 p.m. Those in need of counseling services can visit https://tinyurl.com/msucounselto enter the waiting room to be paired with a clinician (Zoom passcode: 708367). These virtual counseling services are being offered by MSU and they are HIPAA-compliant."
Many local businesses are also expected to close early today.
This email is being sent out as part of ELi's system of emergency alerts using the East Lansing Insider newsletter. Learn more here.