If you're not reading ELi's Saturday mailer, you're missing a LOT of East Lansing news.
What's going on in East Lansing?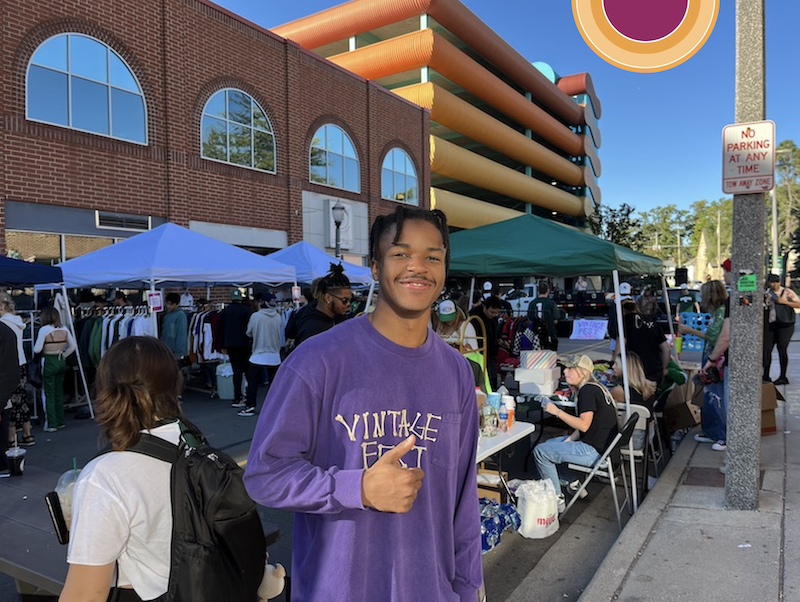 Hey, ELi reader!
Before we get to the news roundup, a quick note: ELi's Managing Editor Julie Seraphinoff and I are in the tough position of having to decide which East Lansing stories we will have our reporters cover given limited resources. But one way we're dealing with this problem is to put a lot of the "make sure you see it!" items in this Saturday East Lansing Insider mailer.
That's why it's important to get as many people as possible signed up for this mailer. The need is even more urgent because Facebook has just greatly reduced local news organizations' ability to push out new posts to our followers. So, please, encourage everyone you know in East Lansing to sign up for this free mailer.
Now, here are the big stories we reported this week for you.
ELi's Heather Brother covered the "listening session" about policing in East Lansing and reports citizens are split on how they see ELPD and the work of the Independent Police Oversight Commission. A majority of those who showed up expressed strong support for the police, with tensions notable around issues of race and resourcing. Read more.
ELi's Luke Day reported the good news/bad news in terms of staffing in our public schools. While ELPS has managed to avoid teacher shortages plaguing schools nationwide, the district is struggling with inadequate staffing in other areas, including in the ranks of paraprofessionals whose work is critical to supporting teachers and students. Read more.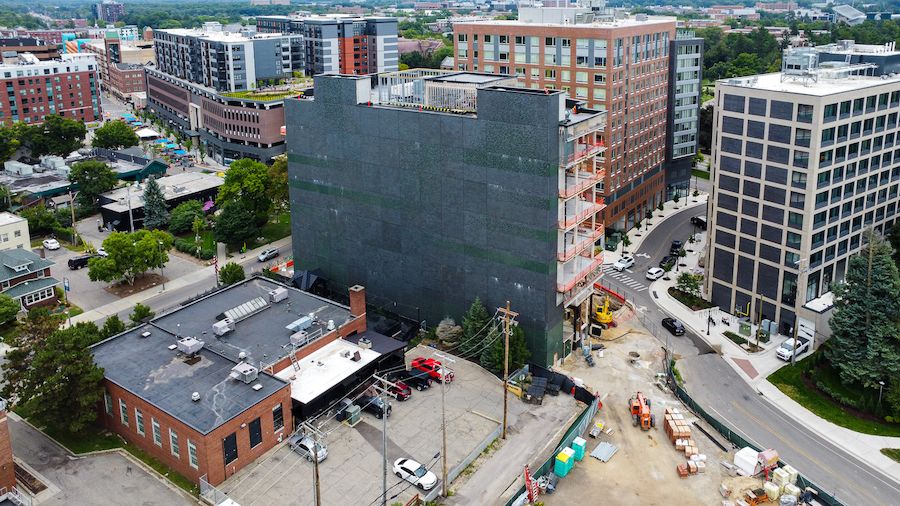 I reported out of City Council this week with a focus on Council's debate over whether some forms of commercial redevelopment in East Lansing should be made faster and easier. My report also included synopses on the council's review of the city manager's job performance and a unanimous vote to rezone a property on the north side of town. Read more.
ELi's Sarah Spohn reported on a new connection between two long-term pubs in East Lansing, Crunchy's and Peanut Barrel, now both owned by Mike Krueger. Sarah talked to Krueger as well as other local business owners to learn more about how non-chain businesses in East Lansing survive by uniquely catering to local tastes. (Disclosure: Crunchy's and Krueger support ELi financially.) Read more.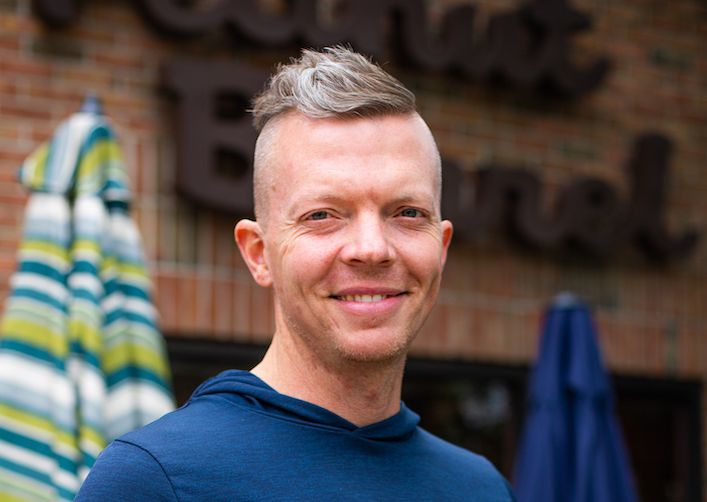 What else is going on?
Transportation Commission met on Monday and voted not to recommend approval of a change to Albert Avenue that would use part of the bike lane for a drop-off/pick-up area for cars servicing residents of Newman Lofts and others in the area. The idea had been discussed at the Sept. 20 meeting of City Council. The plan now is to try to find a plan that works better for both the seniors who live at Newman Lofts as well as bicyclists. The commission knows that once the new MSUFCU building opens, traffic on Albert is only going to get gnarlier. Stay tuned.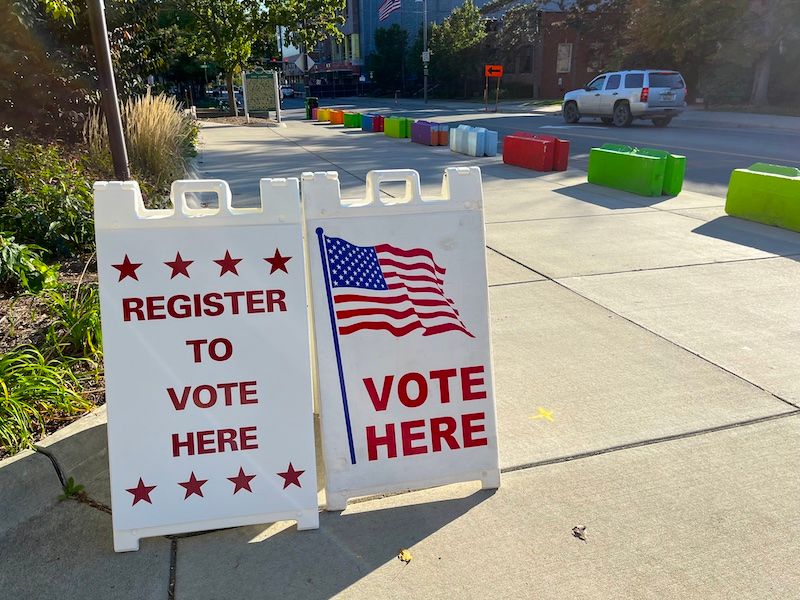 We know many of you now have your absentee ballots so we want to remind you to check out ELi's questions to the school board candidates and our library millage voter guide, all available at our elections page.
With regard to the school board candidate responses, please note that candidate Mike Feldpausch contacted us on Oct. 4 to say he had sent replies to ELi's questions before the deadline. While we can find no record of his response before the deadline, we have added his responses to the articles about the candidate responses.
Monday is Indigenous Peoples' Day in East Lansing and this year the city will celebrate the day with the renaming of Abbot Road Park to Azaadiikaa Park, honoring cottonwood trees and indigenous groups. The renaming celebration will be on Monday, Oct. 10, at 11 a.m. at 2801 Abbot Road.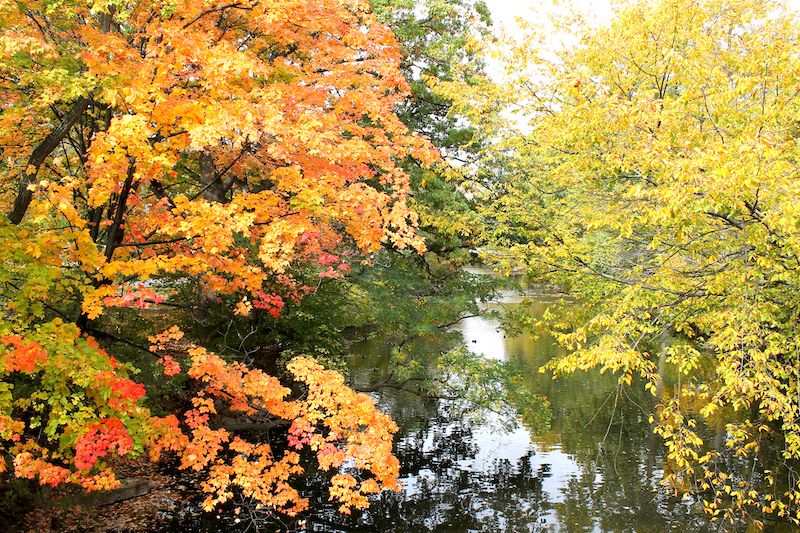 Fall bulk leaf collection is coming along with no-fee curbside yard waste pick-up. The west side (west of Abbot Road) is set for Oct. 10 and Dec. 5, with the east side (east of Abbot Road) set for Oct. 17 and Dec. 12. Learn more at the City's website.
If you're heading out to cheer on the East Lansing High School Trojans football team at Lynn C. Adams field, be aware of news rules for spectators. The district announced updated spectator policies that went into effect Oct. 7. Biggest changes are in the bag policy and rules for younger spectators. Find out more here. East Lansing plays at Holt on Oct. 14, but returns to Jeff Smith Field on Oct. 21 to take on Grand Ledge.
This Friday, Oct. 14, is the MSU homecoming parade starting at 6 p.m. The participants will start at Hannah Community Center and follow Abbot Road to Grand River Avenue then on to the MSU campus. Here's your chance to cheer on not just the Spartan Marching Band but also our high school's Trojan Marching Band and to see lots of big trucks, inventive floats, athletes and first responders, and politicians delighted to feel popular for a day.
Pump House Concerts will welcome Slaid Cleaves on Thursday, Oct. 27, and we're telling you this early because if you want to go, you need to grab a ticket soon. Tickets are getting snapped up since ELi got the notice. Find out more here. The City is hosting a series of "500 Block" events on Fridays including live music downtown. The fun happens in the 500 block of Grand River Avenue – that's the block that holds Grand River Barber Company, Peanut Barrel and Campbell's Market Basket, among other businesses. Find out more here.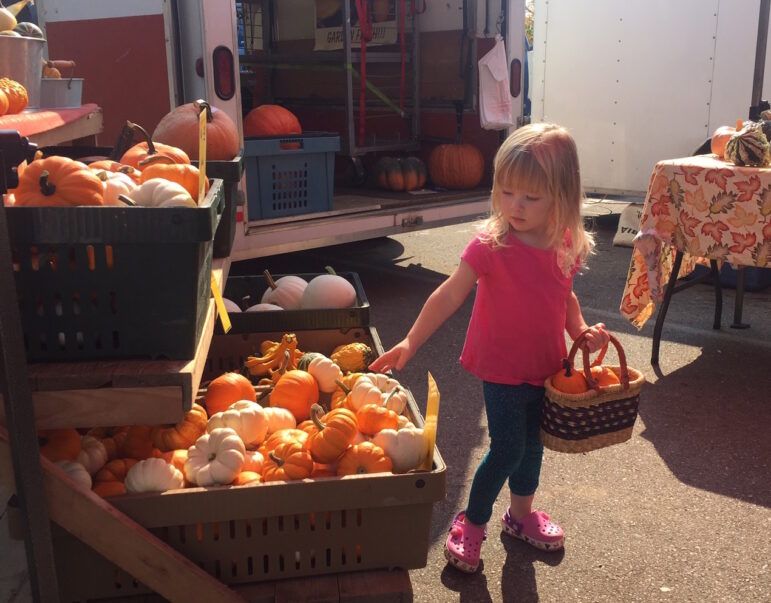 The Great Pumpkin Walk is set for Sunday, Oct. 23, from 1-4 p.m. in downtown East Lansing. Bring your costumed kiddos and they can load up on treats from downtown businesses. Also enjoy live music, pumpkin painting and other energy-expending activities guaranteed to counteract the effects of all that sugar.
Safe Halloween is set for Thursday, Oct. 27, from 5-7 p.m., and we'll be bringing more information on that.
There are a lot of City government meetings this coming week. Find many of the agendas here and more information on the City's calendar.
One unusual event happening this week is the Fair Housing Community Open House. That's Thursday, Oct. 13, 6-8 p.m. at the Hannah Community Center. Learn more about that event here.
A big THANK YOU to all the folks who have signed up for East Lansing Insider membership at $100/year while we have match funds available!
So far, we have obtained 25 matches at $50 each bringing ELi an extra $1,250 for our reporting! We have 15 matches remaining. Subscribe with an Insider membership today to help ELi continue its public service reporting.
Thanks for staying informed with us!
Alice Dreger / Publisher of East Lansing Info