Another week in East Lansing.
Shots fired. A court case moves forward. The Council walks away from a $1 million grant. Catch the news, East Lansing.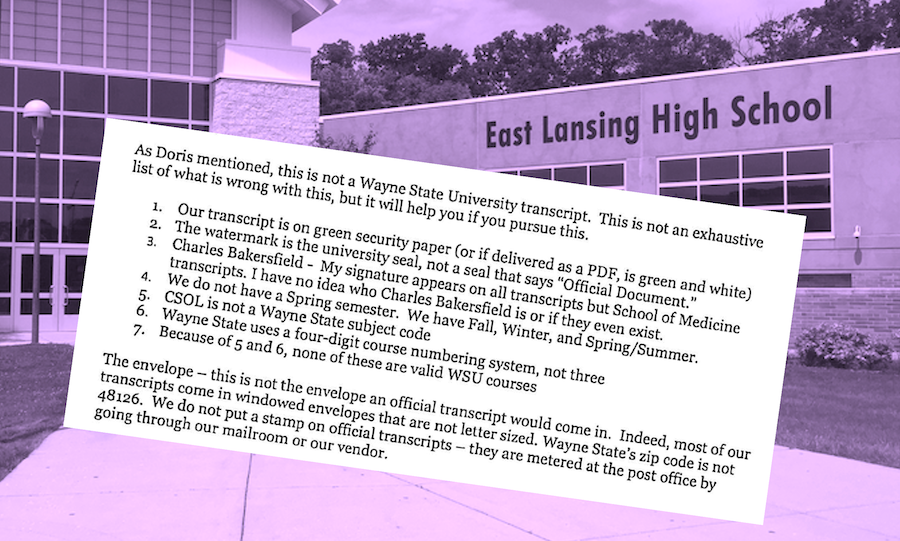 We start this week's East Lansing Insider newsletter with news briefs on stories ELi didn't otherwise cover this week.
An anonymous tip came into ELi's contact portal indicating that, based on the police scanner, early last Sunday, March 12, at about 4:15 a.m., "Someone fired shots outside of the Marriott downtown and people were seen fleeing the area in cars. It doesn't sound like anybody got shot but Police found bullets."
We asked East Lansing Police Captain Chad Pride what happened.
"Our officers were dispatched to a call of shots fired on Albert [Ave.], near MAC [Ave.]," Pride responded by email. "When our officers arrived, they observed vehicles leaving the ramp in the 300 block of Albert. There was no indication that anyone was injured, and our officers did not find anyone injured when they arrived. One of our officers did locate evidence near the intersection confirming the shots-fired call. ELPD detectives are actively investigating this incident. There have been no arrests made and no charges have been requested."
On Tuesday, Michigan's Court of Appeals heard oral arguments in the case of Heos vs. City of East Lansing. This is a class action suit of BWL electrical service customers in East Lansing against the city. The plaintiffs argue that when the city instituted a 5% franchise fee on electric bills – money that is collected by BWL and then paid to the city – the city was instituting a new tax illegally.
While a lower court found in favor of the plaintiffs, this week, the three judge panel at the Court of Appeals seemed to be leaning in favor of the city. As ELi recently reported, the case has big implications for the city's finances. A decision by the Court of Appeals will come later, but you can watch this week's hearing here. (Cut to the 10:20 mark.)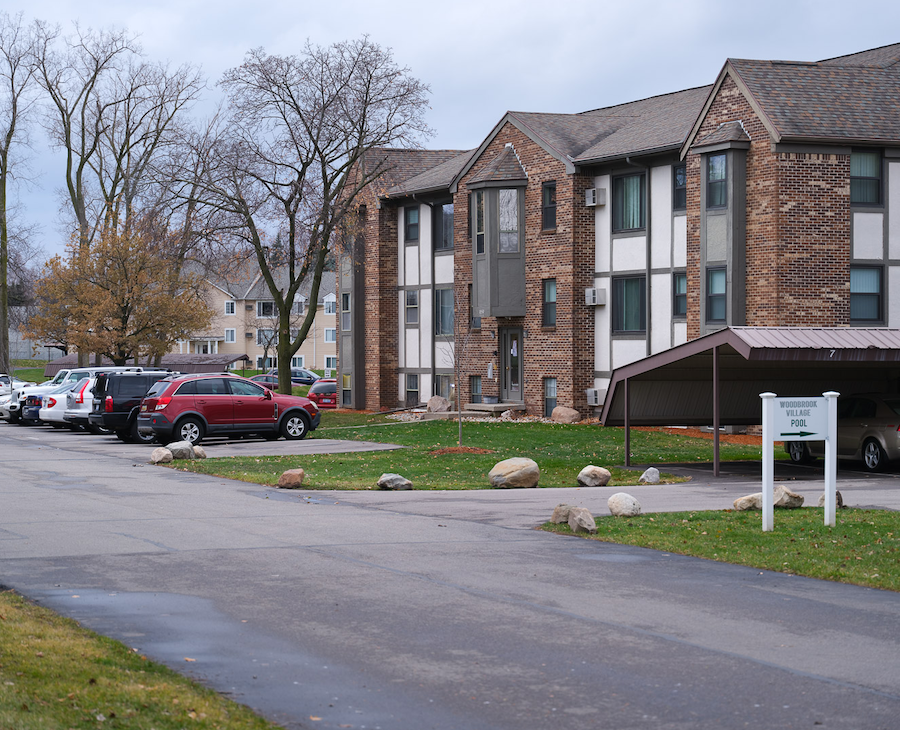 Despite another meeting Monday, East Lansing's Human Rights Commission (HRC) still has not made a decision in a complaint made last August by a single mother who says she was discriminated against by her landlord DTN when they told her they would not renew her lease because she had been the beneficiary of government rental assistance during the pandemic.
East Lansing's Director of Diversity, Equity and Inclusion Elaine Hardy told the HRC that City Attorney Tony Chubb will bring his findings and recommendations in the DTN case to the April 10 meeting.
Chubb did not attend this week's HRC meeting, which included discussion of a civil rights complaint made against the public library after the library director called the police on a Black boy she wrongly identified as having been involved in an earlier act of vandalism, as ELi's Dustin DuFort Petty recently reported.
We'll be bringing a report from Dustin soon on what happened at the Library Board of Trustees meeting this week. We'll also be bringing a story from Dustin on what happened at School Board this week.
Here's what ELi did have the resources to fully report this week:
On Monday, East Lansing Info's Lucas Day reported that East Lansing High School Principal Shannon Mayfield had resigned. On Thursday, ELi's Alice Dreger broke the story that Superintendent Dori Leyko said the resignation came after her administration discovered "fraudulent" documents. Mayfield faked a doctorate from Wayne State, according to Leyko.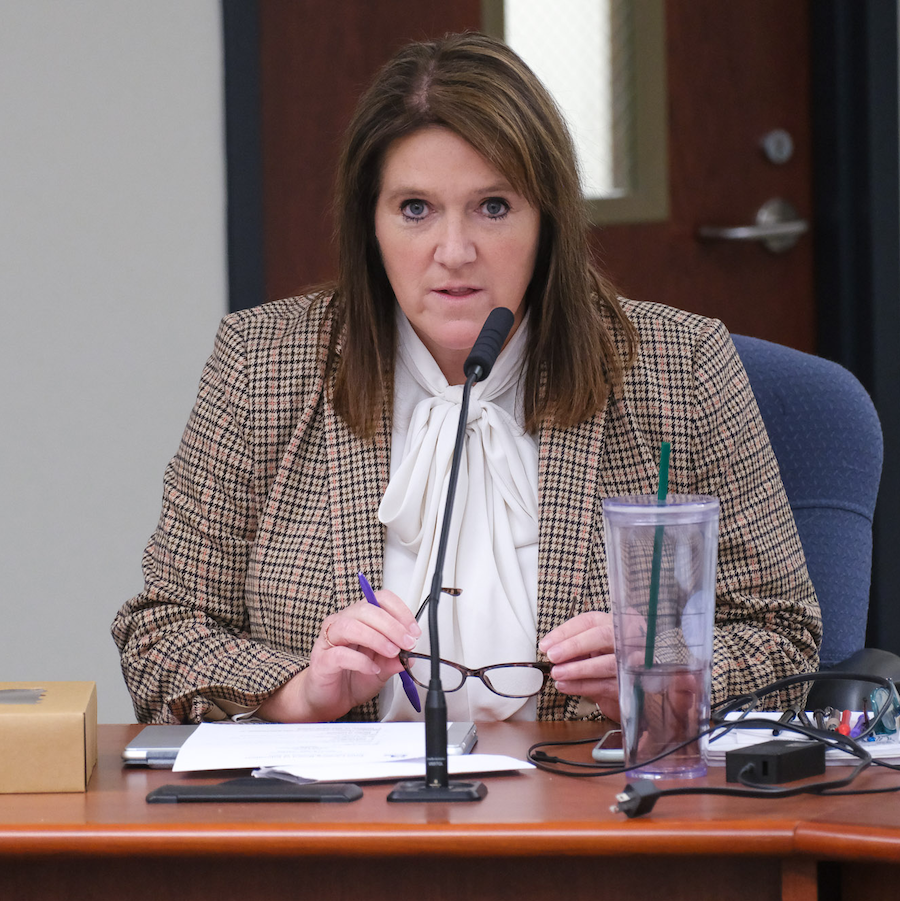 On Friday morning, Alice brought you Leyko's explanation of what kind of vetting the district did before hiring Mayfield. Find that here. Later Friday, the Lansing State Journal reported that Mayfield says that breaking up a fight and a heart attack led to his resignation. Find that LSJ reporting here.
Also on Monday, Alice reported Acting Public Works Director Nicole McPherson is the latest director to resign from the City of East Lansing. On Wednesday, Luke reported Assistant Director of Parks, Recreation & Arts Wendy Wilmers Longpre has also resigned.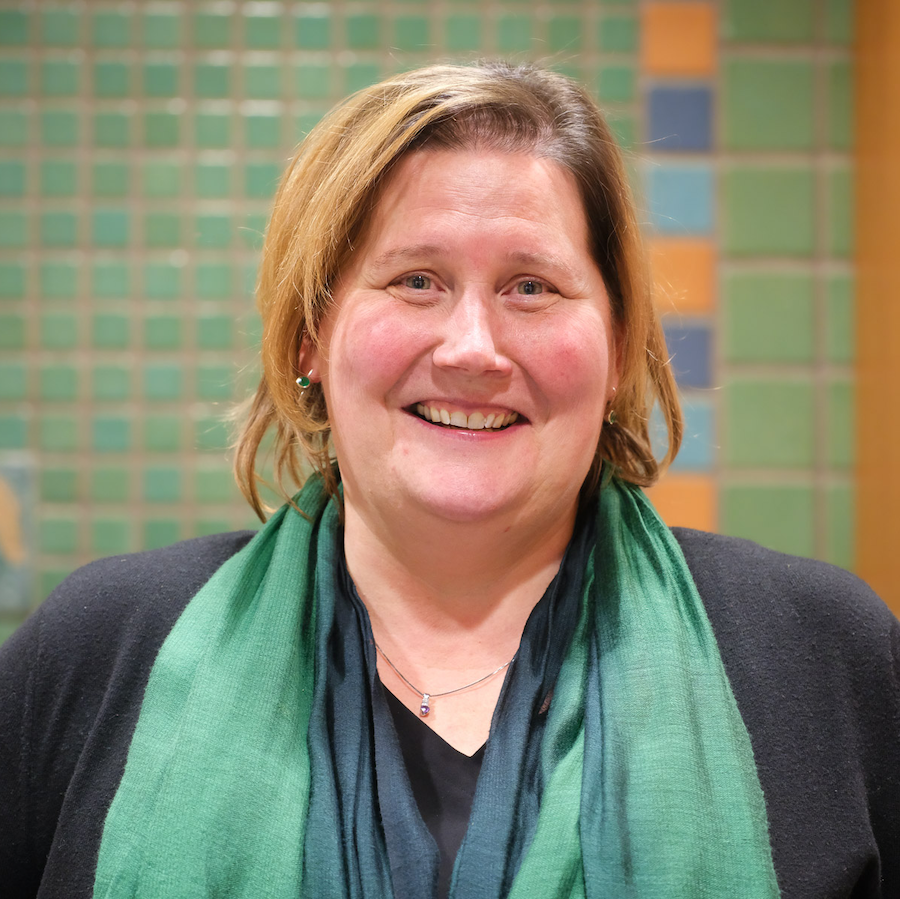 On Monday, ELi also brought a preview of City Council, with Alice reporting that Councilmember George Brookover wanted a discussion about hiring practices for top positions in the city. On Wednesday, Luke detailed what happened with Tuesday night's discussion – a discussion that got pretty weedy and contentious.
City Council's meeting this week also included a vote on whether to pursue a $1 million grant from the Michigan Economic Development Corporation (MEDC) aimed primarily at construction of a farmers' market pavilion in Valley Court Park. Alice reported Wednesday that stressed city staffing, rising costs of construction and an unpopular design led to Council's decision to walk away from the grant. Which council members voted to continue and which voted to stop? Find out.
Council's meeting also included a discussion about small cell towers, with members of the new citizen group CELL facing off against a representative from Crown Castle, the company that wants to install dozens of new small cell towers in residential East Lansing neighborhoods. ELi will be bringing you a report from Luke on that.
News from inside ELi:
This week, we also brought you two articles from Alice as Executive Director and Publisher telling you about happenings inside ELi.
One of those two articles shared news of leadership changes at ELi, with the board bidding a fond farewell to outgoing president Ray Vlasin and expressing gratitude and excitement over Chuck Grigsby becoming board president. Nathan Andrus is now serving as treasurer, Karessa Weir as secretary, Cody Harrell as public editor, and Adan Tomas Quan as a director at large.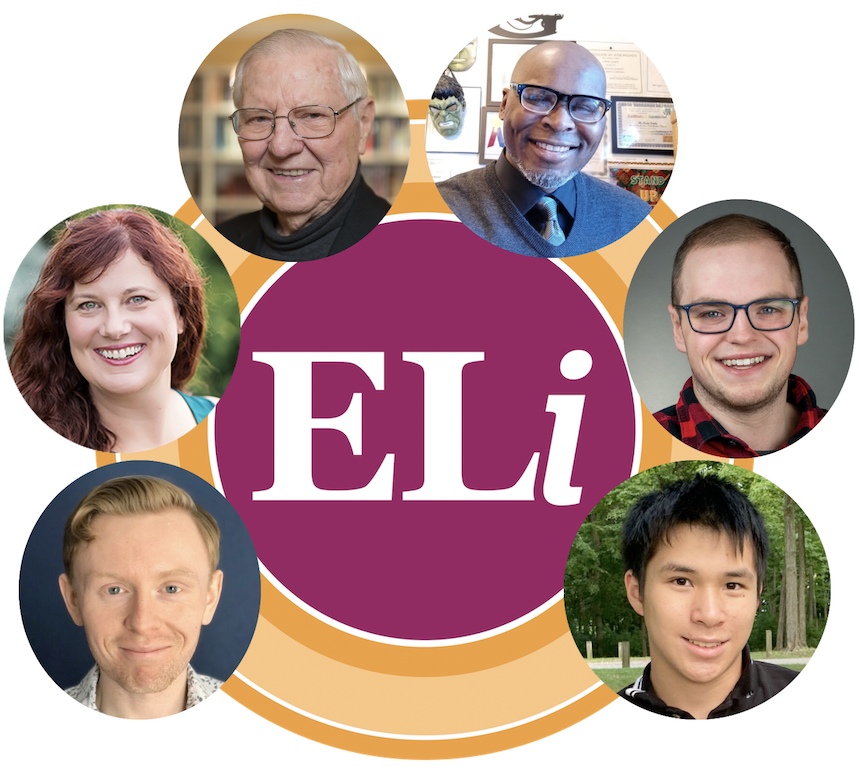 In the second article, Alice announced the board has officially opened the search for a new executive director of ELi. The move is an attempt to keep ELi sustainable as our human resources are being spread much too thin. Learn more.
What's coming up?
In fun news this week, ELi's Sarah Spohn brought the news of The GOAT on Grand River, a new bar and restaurant that – when it opens – will bring a speakeasy feel and creative cuisine to Brookfield Plaza. "As soon as we open the curtain to the restaurant, our staff will be put on display and entertaining people," co-owner Mel Spencley told ELi. "Our hostesses will be in flapper dresses and our bartender will be flipping bottles." Read on.
On Tuesday, March 21, City Council will be asked to take action on a zoning request related to a long-standing plan to build affordable rental apartments near Valley Court Park. The project known as "Building C" at 341-345 Evergreen Ave. has been a long time coming as part of the "Park District Development" that also brought The Abbot Apartments and The Graduate Hotel.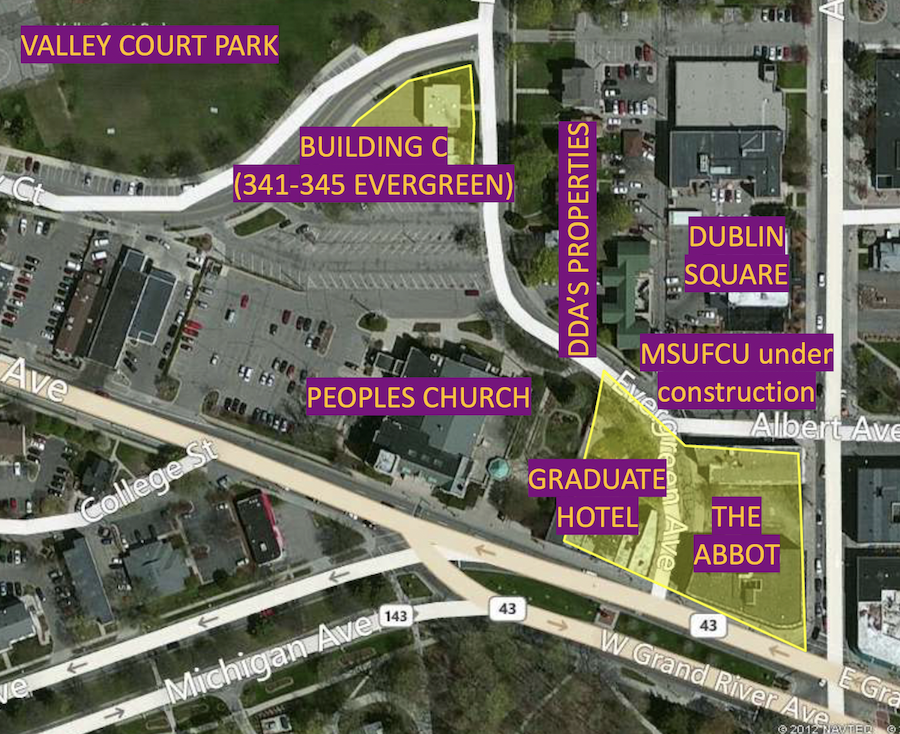 ELi has been tracking the "Building C" story for our readers for over five years. We'll bring you the latest next week.
We also expect this coming week to bring you follow-up reporting on the city's workforce crisis and issues surrounding former principal Mayfield's employment and resignation. Just as a reminder, if you want to get the news from ELi as soon as it breaks, sign up for an East Lansing Insider membership today.
The ELPS Policy Committee of the Board of Education will meet Thursday, March 23, at 10 a.m.
In city government, the Commission on the Environment will meet Monday, City Council on Tuesday, Planning Commission on Wednesday, and the Downtown Development Authority on Thursday. Find the agendas for these meetings here.
---