We've got East Lansing covered.
What's happening in East Lansing?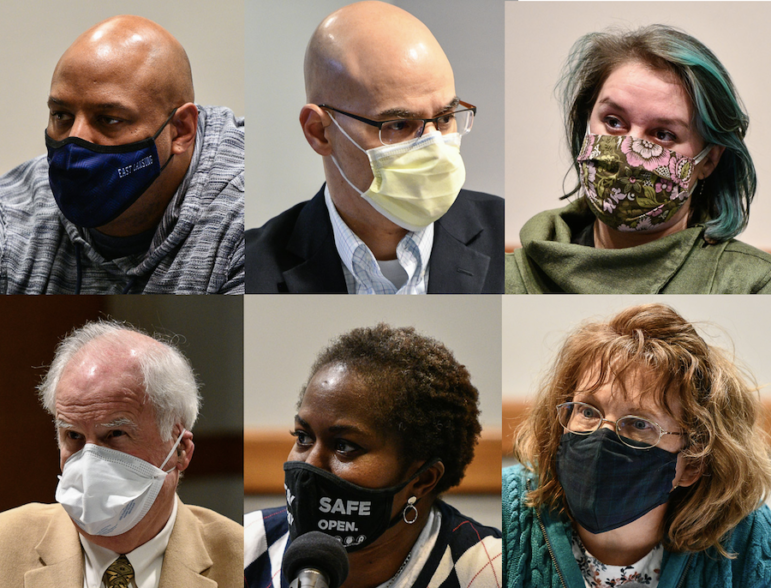 For a new series catching up with East Lansing's City Council members, ELi reporter Dustin DuFort Petty checked in with Dana Watson and George Brookover. Watson told Petty her priorities remain consistent – the pandemic, police reform and affordable housing – while Brookover continues to concentrate on downtown development and building a healthy relationship with Michigan State University.
East Lansing Insider members will see the Brookover story this afternoon, and then it hits ELi 's website Sunday morning. This long-time public servant has some insights we think will interest our readers. Meanwhile, the interview with Watson is already published, and additional Council interviews from Dustin are coming soon.
This week's news of East Lansing:
As ELi reported, this week's Council meeting was a busy one, including a vote on $2 million extra for the pensions. That discussion had Mayor Pro Tem Jessy Gregg warning about "overthinking" when to invest and Mayor Ron Bacon replying he was "stunned" to see Council arguing over $40,000 issues "but nobody flinch[ing] at $2 million."
Council also split 3-2 on a decision over changing Albert Avenue to accommodate new passenger pick-up and drop-off spots that will interrupt the eastbound bike lane, honored a local sorority for its service, and found out the city can't use those low-income federal funds for the farmers' market design after all. Check out our report.
At the end of the meeting, Council went into closed session for the third week in a row to discuss City Manager George Lahanas' job performance. No word still on the outcome of those talks.
Before that, council members approved an approximately $188,000 contract to fix up Emerson Park on the city's southwest side. Read about that improvement, including where the money is coming from, here.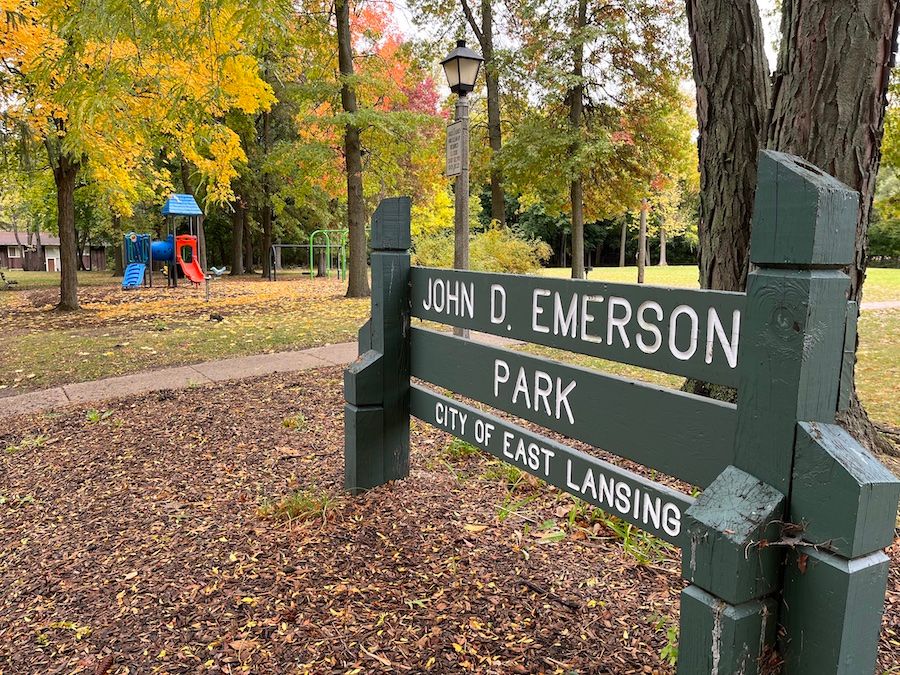 The East Lansing Educational Association – the teachers' union for East Lansing Public Schools – informed ELi this week the union is endorsing four candidates in the race for School Board. But it turns out to be a different four than the candidates now running as a slate. Learn more here.
By the way, if you haven't voted already, don't forget we've got a general election guide for East Lansing voters.
We've also got a report this week on how nearly 500 visitors to the Islamic Center of East Lansing participated in the Salaam Peace Festival. "When people think of Muslims," Salman Mirza told ELi, "they may think of just one group of people that act, eat, look the same. But that's not true. We're as diverse as any other group." Read on.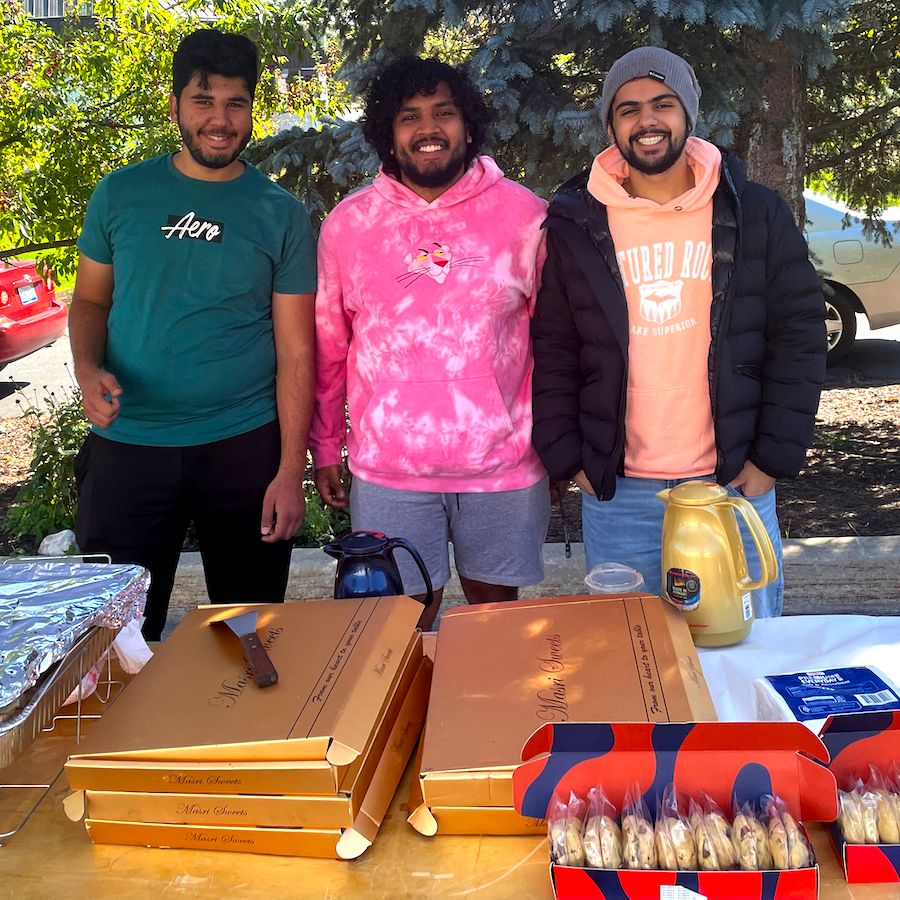 To spare you some misery, we'd like to remind you that the bridge over the Red Cedar River at Harrison Road is being repaired, which means lane closures. A mile or so south, you'll run into Harrison Road being closed where the railroad tracks cross, because that crossing is finally being fixed.
What's coming up next week?
ELi will be covering the East Lansing School Board meeting on Monday, Oct. 24, which starts at 7 p.m. at the high school. When the agenda is posted, it will appear here. This meeting, like all public meetings in Michigan, allows public comment.
Council is off next week, but the city's meetings portal is showing meetings planned for the Election Commission, the Downtown Development Authority, the Brownfield Redevelopment Authority and the Building Board of Appeals.
Additionally, on Wednesday, Oct. 26, at 7 p.m., Planning Commission will hold a public hearing on a request from Green Cure Group, LLC, to open an adult-use marijuana retail shop at 2040 Merritt Road (near Costco). The public can weigh in at that meeting.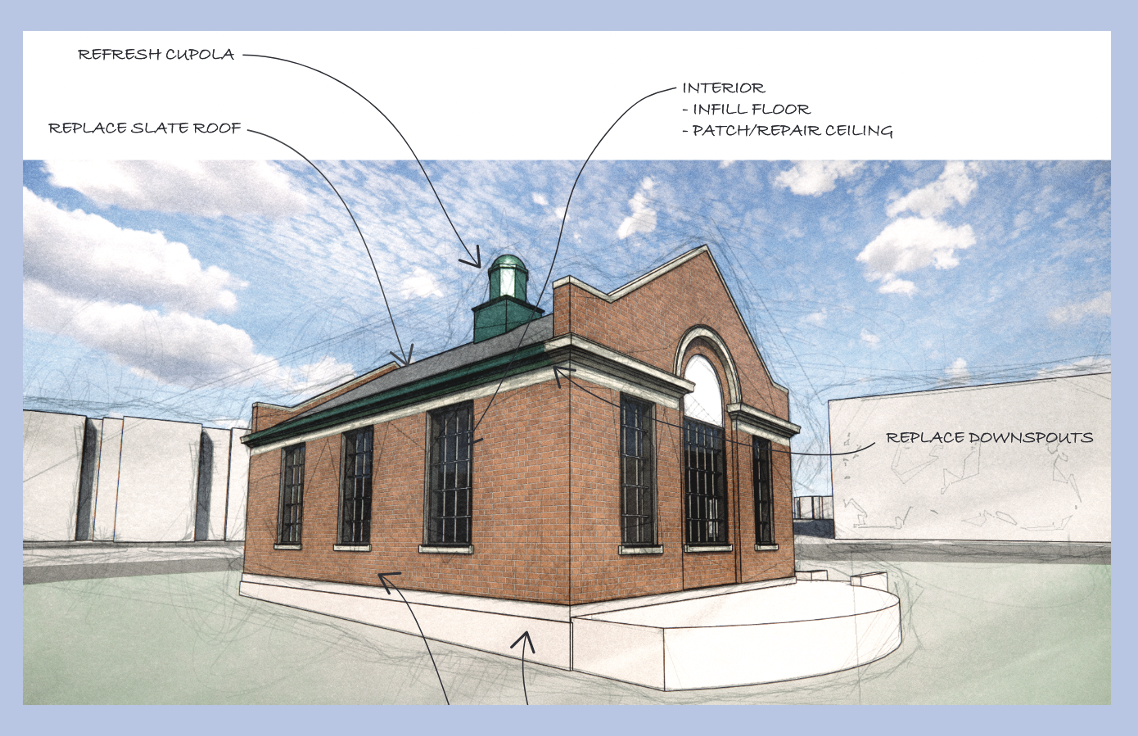 The Planning Commission will also hold a public hearing that same night on "Consideration of Site Plan approval to construct a pavilion and other site improvements within Valley Court Park," which suggests the plan to build a farmers' market pavilion is moving fast. (Check out ELi's report on big redevelopment in that area.)
In case you missed it, the city is actively looking for your input on what to do next with the Valley Court Park. Don't miss your chance to weigh in as the city prepares to spend $2 million in public funds on projects there.
Just a reminder that the East Lansing Police Department is hosting four upcoming Sector Officer Meet & Greets, "providing an opportunity for community members to get to know the officers" working in their neighborhoods. Learn more here.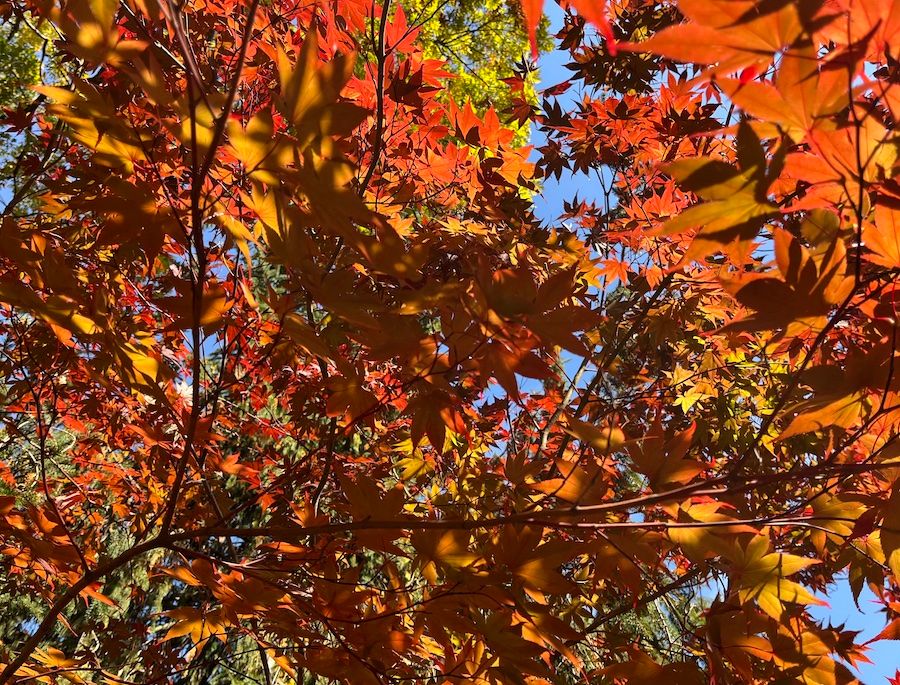 The weather!
Looking for something to do outside in the great weather today? From 10 a.m. to 6 p.m., Grove Street just off Albert Avenue will be closed for the "From Fiber to Fashion Festival." The festival is organized by Mayor Pro Tem Jessy Gregg, who owns Seams fabric shop on Grove Street.
According to the city's promotion of the event, "Seams and Woven Art, two downtown East Lansing businesses, are collaborating to bring the community a festival that celebrates handmade fashion, supports local independent businesses and promotes the beauty of slow fashion. Come shop a wide variety of vendors, see some live demonstrations and show off your self-made outfits."
The weather also looks great for the farmers' market tomorrow (Sunday, 10 a.m. – 2 p.m. at Valley Court Park). The market has just one week left after this Sunday, so now's your chance to stock up on pretty pumpkins and holiday gifts like local maple syrup, locally roasted coffee, homemade jams and soaps, and so much more.
If you've got little ghosts and goblins, don't forget the Great Pumpkin Walk happens tomorrow (Sunday) from 1-4 p.m. in downtown East Lansing. Over two dozen downtown businesses will be offering enthusiastic compliments and treats, while Wild Goose Inn will again turn into the Land of Oz. Plus, you can pick up a free pumpkin at Sharp Park (next to Black Cat Bistro) or in the pedestrian alley behind Campbell's Market Basket.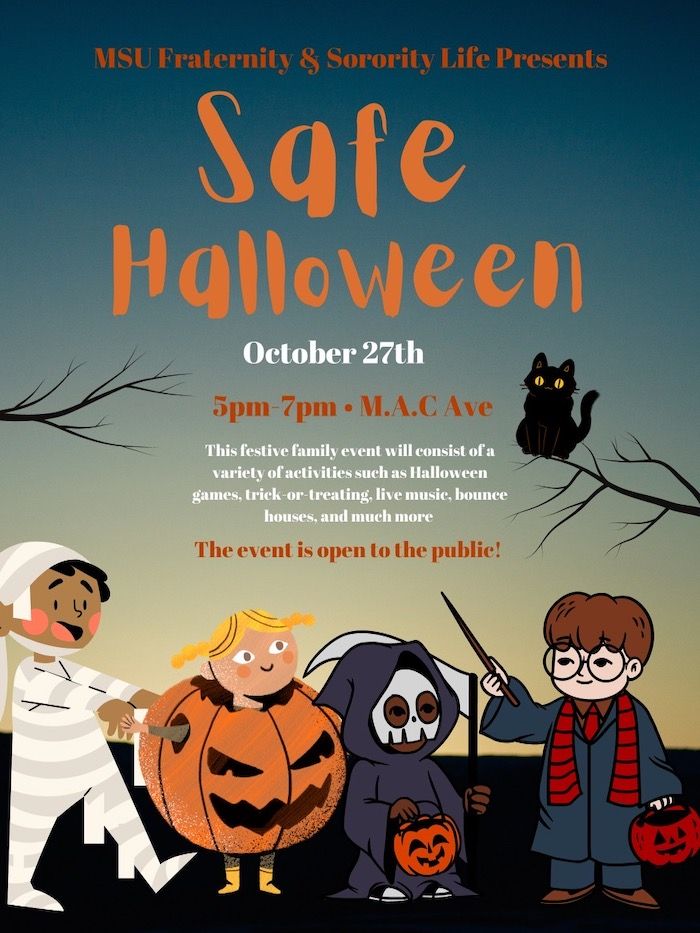 Safe Halloween will be on Thursday, Oct. 27, from 5-7 p.m., and that will happen as usual along M.A.C. Avenue north of Albert Avenue. For that event, the sororities and fraternities show the kids a great time, with games and treats and more.
There's lots going on at the East Lansing Public Library this coming week, including Maker Monday, French Club, the Out of This World Book Club, and more. On Sunday (Oct. 23), you can hear the Squirrel Hillbillies in concert: "From deep within the urban forest of Pittsburgh's East End, the Squirrel Hillbillies often emerge to share their eclectic mix of acoustic roots music, spanning folk, country and blues." Learn more.
Got something you'd like us to share in the Saturday East Lansing Insider newsletter? Contact us!