What's going on in East Lansing?
The news you won't get anywhere else.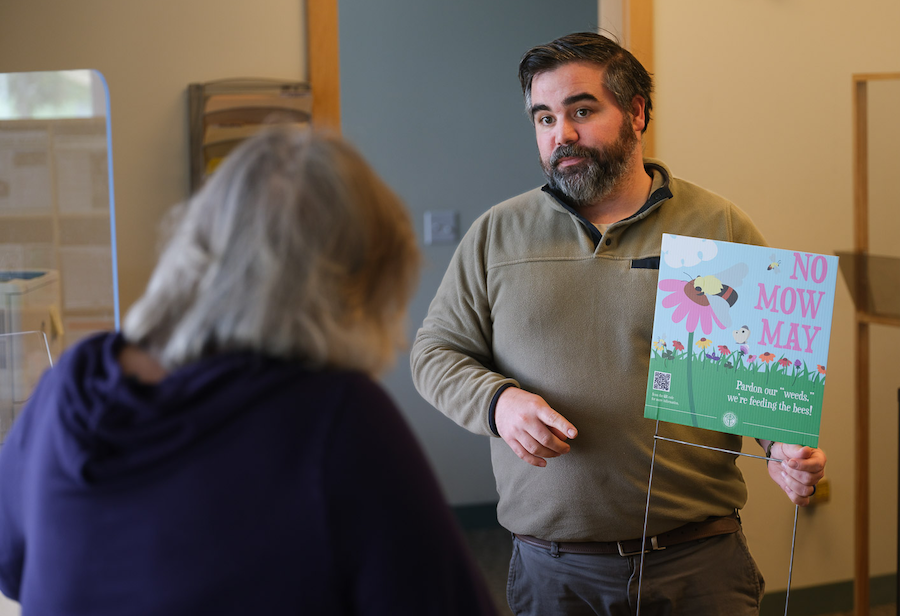 Before we get to the news, just a reminder that today is Earth Day. As Dustin DuFort Petty reports for ELi, there are lots of local opportunities to observe the annual eco-conscious event. This includes Recycle Rama (wisely dispose of your old eyeglasses, scrap metal, electronics and more), opportunities to get a No Mow May sign, and a few special events being held at local houses of worship. Check it out.
We've had a newsy week at ELi, with three investigative reports.
This week, ELi brought three comprehensive investigative reports that involved original interviews and research.
Dustin reported for our readers on the housing insecurity worries faced by elderly residents in the Falcon Pointe neighborhood. After being served eviction notices – essentially told they had to move their houses or abandon them – the residents appealed to the Planning Commission. Dustin talked to the residents and the landlord. Find out what's happened.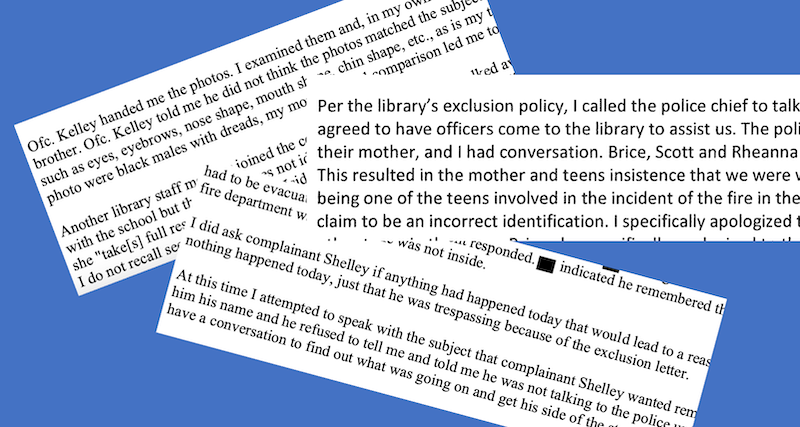 Dustin also reported what we now know with regard to what really happened on Jan. 11 at the East Lansing Public Library in a confrontation that led to a civil rights complaint being filed with East Lansing's Human Rights Commission. Triangulating police reports, a fire department report, and an interview with the mother who filed the complaint, this report tracks who observed what when. Read on.
And ELi's Luke Day went on a deep dive into a new state law that allows homeowners to formally disavow racist language in their old property covenants. (Sample: "No lot or lots or buildings shall ever be sold or leased to any other person or persons than those of the Caucasian race.") Luke talked to Ingham County Deputy Register of Deeds Trisha Gerring who explained what condo boards, homeowner associations and individual homeowners can do to disavow these historical (and long-illegal) restrictions. Get the story.
In City business…
City Council tackled a long agenda this week, including approving the extension of a development on the city's north side and granting amnesty to anyone who returns stolen street signs, including all those Spartan Avenue signs. Council also put off the question of whether to grant a rental license for a tiny house with a big history. Find out more in this week's Council rundown from ELi's Alice Dreger.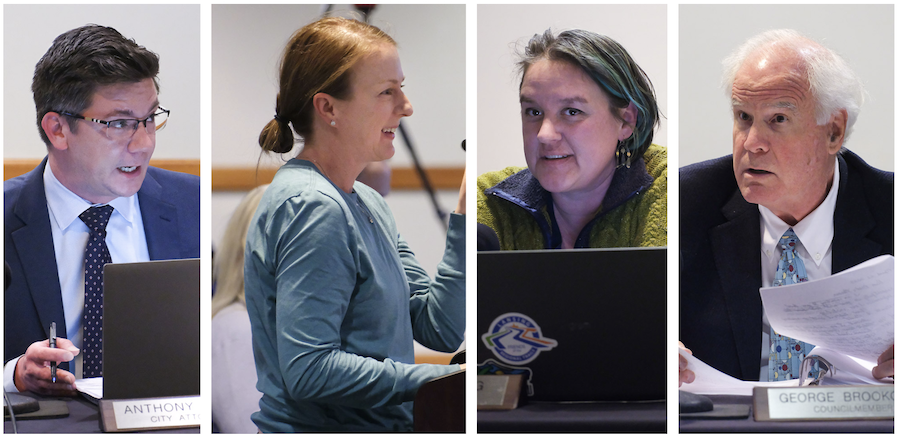 Luke also reported out of Council that a grassroots group composed chiefly of homeowners in the Glencairn Neighborhood of East Lansing has successfully pushed to get the City of East Lansing to adopt a more aggressive stance toward companies looking to install new "small" cellular equipment around town. Learn from Luke's report why Council didn't actually vote on the matter and which council member knows more about this industry than others because of family connection.
"This [appeals court ruling] is really important for the budget of the city," City Attorney Anthony Chubb told Council this week about the case of Heos vs. City of East Lansing. "The damages sought were over $5 million and previously received fees that were collected [over $7 million] and it also would have forced us to stop collecting about $1.5 million a year going forward." Alice explains for ELi readers what Chubb is talking about – and reports what the long-running case has cost so far. Check it out.
We're not done reporting the week's news, so stay tuned to ELi in the coming days to find out what happened at a special Wednesday meeting of Council regarding the search for a new city manager and what the city is looking to do to retain more government employees.
Remember, if you want East Lansing Insider news faster and you want to support ELi's work, subscribe to the membership version of the East Lansing Insider at a cost of $10/month or $100/year. Learn how.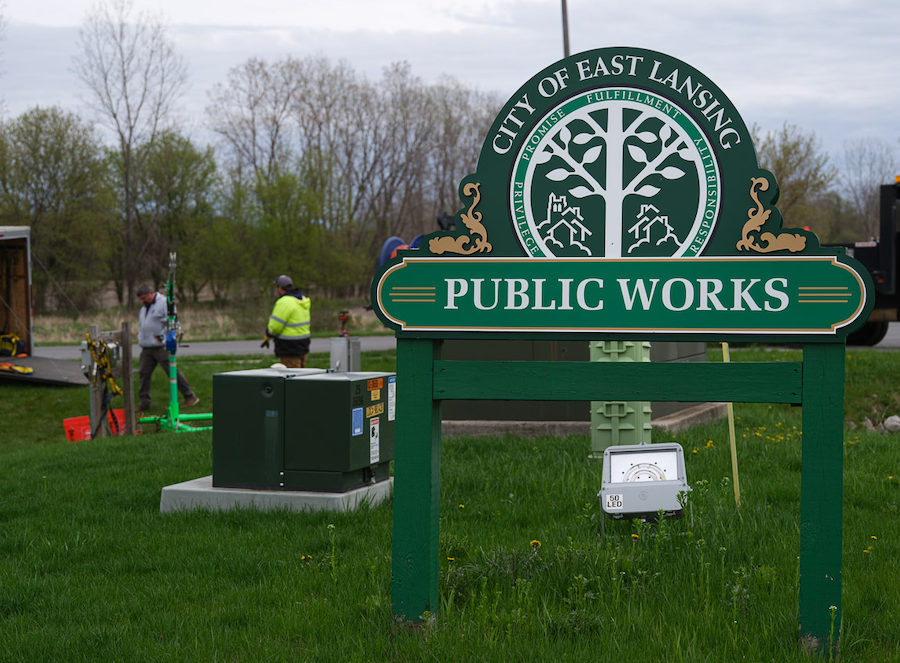 Water main flushing is starting.
The city's annual flushing of water mains is starting up again on Monday (April 24) and will go on for two to three weeks. According to a press release from the city, "The flushing program will take place primarily in the area west of Abbot Road and north of Wolf Court, Gainsborough Drive and Bessemaur Drive within East Lansing's City limits. Remaining areas of the City will be included in future flushing activities."
If your main is being flushed, you may find your water pressure is temporarily reduced and you may also have the water run cloudy or rust-colored. According to the city, "The discolored water is safe and does not pose a health concern; however, residents are encouraged to check their water prior to doing laundry or other home projects in which discolored water could present a problem." Find out more.
What else is coming up?
Today marks the last focus group for area teens interested in serving on the new Youth Commission. Teens who will be awake on time are invited to join City Council members at 11 a.m. at the Hannah Community Center. Learn more.
Use the Michigan Flyer bus service to get to Ann Arbor or the Detroit airport but sometimes need a way to get to the bus in East Lansing? There's a new minivan service in the works to help you out. Learn more in this newsletter from the Michigan Flyer.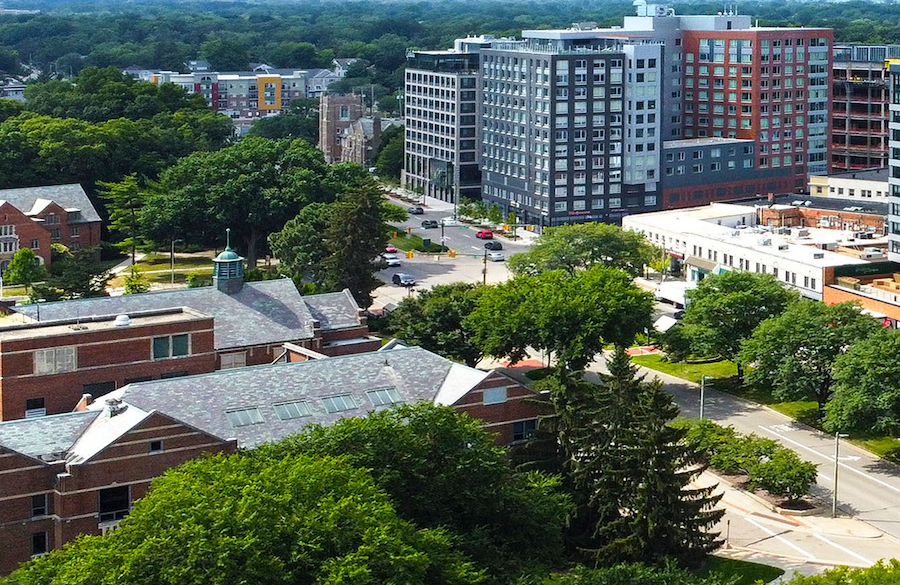 Want to help bridge town and gown? On the evening of Monday, April 24, you can participate in a forum about the Michigan State University Trustees' search for a new university president. The invitation states, "The search committee pledges to listen carefully to community input, and it will play an important role in shaping the presidential prospectus." Registration is required. Learn more here.
School Board will meet on Monday and, on Tuesday, Council will start its annual series of budget work sessions. As always, ELi's reporting team will be covering these public meetings for you. We'll also be monitoring other city meetings this coming week, including the Downtown Development Authority's, to keep you informed.
The public is invited on April 28 to the annual Arbor Day Tree planting in Beal Gardens. Trees will be given out to the first 100 attendees. Arrive by 11 a.m. to help celebrate the 150th anniversary of W.J. Beal Botanical Gardens and the career of Frank Telewski.
Friday, April 28, also marks the return of Books, Bites & Bids in person at the East Lansing Public Library. This annual fundraising event is a big hit with the community. Find out more here.
Have something you'd like included in the East Lansing Insider weekly newsletter? Contact us! All this East Lansing reporting is made possible by readers like you. Thank you!